The Loop
Lonzo Ball roasts his obnoxious dad in funny Father's Day commercial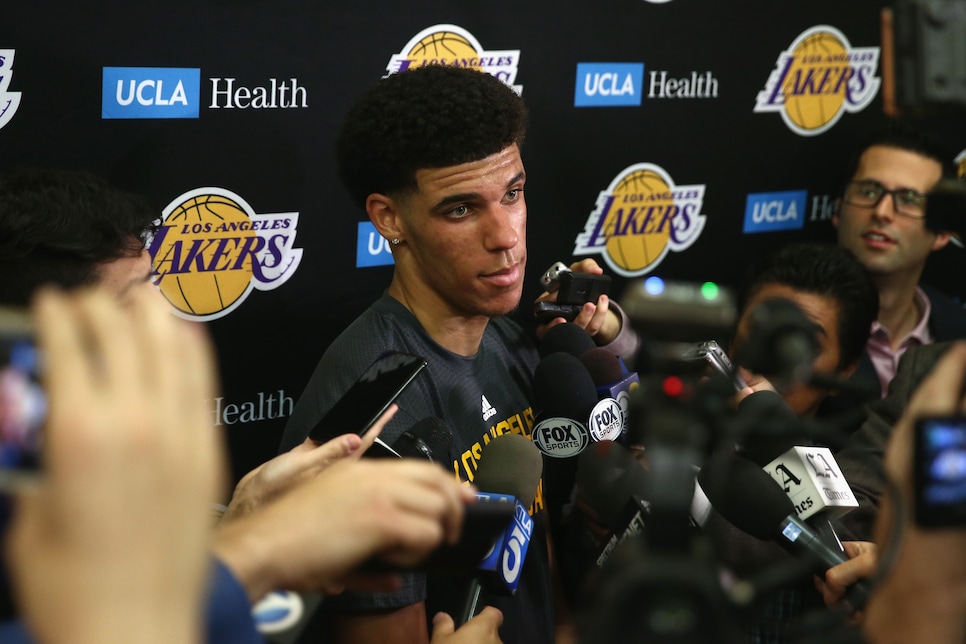 Lonzo Ball probably won't be the first pick in the upcoming NBA Draft, but he's certainly the most-talked-about prospect in years. That has a lot to do with a well-rounded game he displayed during his one season at UCLA, but more because of an obnoxious dad.
Whether it's demanding the Los Angeles Lakers draft Lonzo with the second pick, comparing Lonzo favorably to the league's best players, asking for a $1 BILLION shoe deal (then releasing a $495 pair of sneakers) or just making outrageous claims about himself, LaVar Ball constantly seems to be in the headlines. And as a result, there's been talk that some teams are leery of taking the Lonzo-LaVar package.
But now Lonzo Ball is doing some damage control on his draft stock -- by doing some playful damage to his dad in a hilarious Foot Locker commercial for Father's Day. The ad consists of four prospects -- Ball, De'Aaron Fox, Jayson Tatum, and Jonathan Isaac -- all thanking their dads for things like taking them fishing as a kid, but devolves into Ball sarcastically thanking Lavar for all the recent meddling he's done. Check it out:
And so far, Lonzo is getting rave reviews for his performance.
Good timing. The NBA draft is June 22.