News
Sergio Garcia says whoever thought there would be zero positive tests is 'living in la-la land'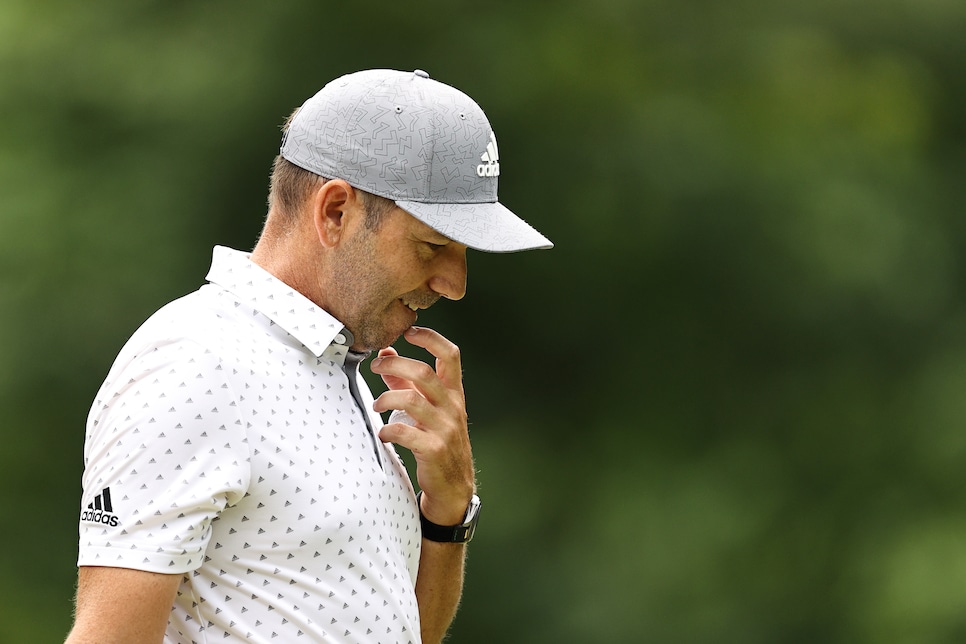 Following the news that Cameron Champ and two caddies had tested positive for COVID-19 this week at TPC River Highlands, PGA Tour commissioner Jay Monahan fielded a number of questions on Wednesday ranging from "How will the protocols be refined?" to "How many positive cases will it take to shut the season down?"
Monahan never gave a specific number on the second question, but his answer to it was still eye-opening.
"I think for us, as we look at where we are now, three weeks in and on the eve of our first round of the Travelers Championship, I think we all need to remind ourselves that we're all learning to live with this virus," he said. "And we all need to learn to live with this virus, both as individuals, as family members and certainly within our businesses.
"We've had three positive tests this week. I think everybody should expect that you're going to have more tests as we go forward and we are going to be very sensitive to the specifics of every single test. But we're going to be spending a ton of time making sure we reinforce the strong protocols we have."
Barring a legitimate outbreak, Monahan is saying that there will be more positive tests, but that the show will go on. He'd be happy to know that two of the most well-known players in the world—Sergio Garcia and Rory McIlroy—agree with his statements.
Garcia, who opened with a six-under 64 on Thursday at TPC River Highlands, came to the commissioner's defense when asked by a reporter if Wednesday was a "weird day" on the grounds.
"No. I mean, at the end of the day, just like Jay said, whoever thought that we were going to come out here and it was going to be zero positive tests, I don't know, was living in la-la land," Garcia said. "That doesn't happen. There's too many people. There's too many connections to be able to have everyone with negative tests every single week. Obviously some of them are going to happen, and it's a shame, but at the end of the day, if everything is under control and the protocols are good … what we don't want is people doing the wrong things and then putting other people in danger. That's when it becomes really dangerous.
"But you know, one, two positive tests here and there, it's normal."
McIlroy, a four-time Ryder Cup teammate of Garcia's, shared a similar sentiment following his first-round 63.
"I think people … you hear one or two positive tests and people are panicking, and I saw a couple of calls to shut the tournament down, which is silly from my point of view," McIlroy said. "You know, I thought [Monahan] did a really good job explaining. There's been almost 3,000 tests administered. The percentage of positive tests is under … it's a quarter of a percent.
"I think as a whole, it's been going really well. There's a couple of loose ends that we needed to tidy up, and I think we've done that. So yeah, I feel like the mood and the tone of the event was probably lifted by Jay yesterday."
McIlroy's comments contrast those he made following first round of the Players Championship, which was eventually canceled after just one round when the COVID outbreak was in its early stages. The four-time major winner said "we need to shut it down" if a player or caddie tested positive. Of course, March was a much different situation than June. McIlroy's latest comments would indicate that he believes the tour is handling what continues to be a fluid situation quite well.