News
More withdrawls at Travelers: Brooks Koepka pulls out of tournament because of caddie diagnosis (UPDATED)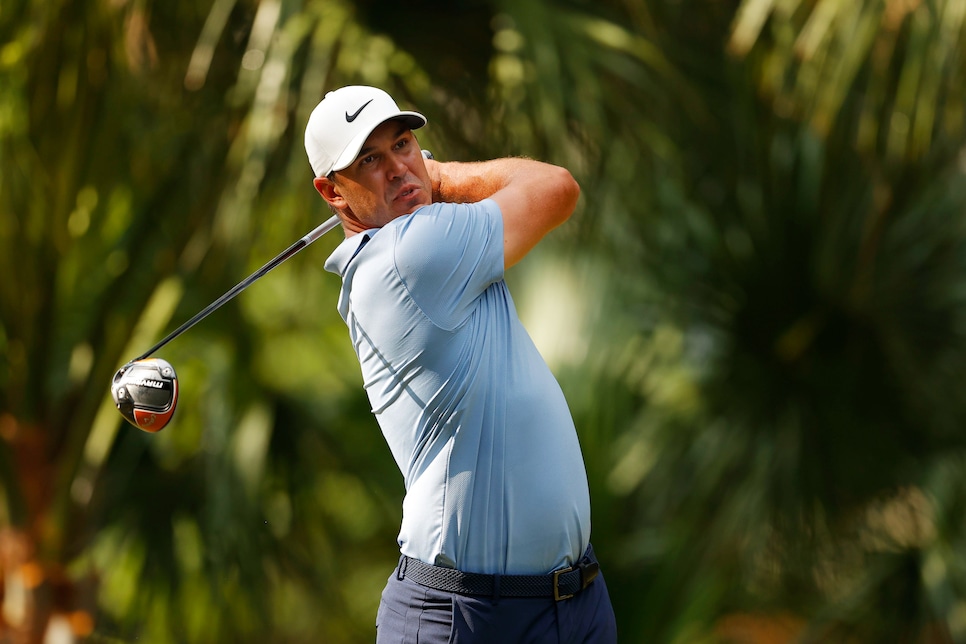 CROMWELL, Conn. — Brooks Koepka was one of three players who tested negative for COVID-19 but withdrew Wednesday afternoon from the Travelers Championship due to coronavirus-related issues.
As first reported by Golfweek, Koepka decided to pull out of the tournament in the wake of news that his caddie, Ricky Elliott, had tested positive for COVID-19 on Wednesday.
"I haven't tested positive for COVID-19, but as I've said all along, I'm taking this very seriously," Koepka said. "I don't want to do anything that might jeopardize the health of any player in the field or his ability to compete. I was planning to take the next two weeks off anyway, so the right thing to do right now is get home, support Ricky and feel confident that I'm doing what I can do protecting my fellow tour members, my PGA Tour friends and everyone associated with the Travelers Championship this week."
The tour also announced on Wednesday that Brooks' younger brother, Chase, and Webb Simpson, winner of last week's RBC Heritage, had withdrawn. Both players got negative results on their COVID-19 tests upon arriving at the event, as did their caddies. However, both dropped out due to "an abundance of caution," according to the PGA Tour commissioner Jay Monahan, after having connections to people who had tested positive for the coronavirus.
"Despite being very excited about playing the Travelers Championship, I am electing to withdraw," said Chase Koepka, who had gotten into the Travelers field by Monday qualifying. "My team and I have all tested negative for COVID-19; however, I was in close contact with someone who tested positive. I feel as if this is the best decision to keep all other players, caddies and volunteers safe. I wish everyone the best of luck this week."
"In the last 24 hours, I had a family member test positive for COVID-19," Simpson said in a statement. "While my tests this week were negative, I feel like it is my responsibility to take care of my family and protect my peers in the field by withdrawing from the Travelers Championship. I am going to return home to Charlotte and quarantine under CDC guidelines, and I look forward to returning to competition after that time period."
A total of five players have withdrawn from the Travelers due to coronavirus issues. Graeme McDowell also voluntary pulled out of the tournament after his caddie, Ken Comboy, received a positive result for a recent COVID-19 test, Cameron Champ was forced out of the competition after his test came back positive on Tuesday afternoon.
Editors' Note: This story was updated at 3:10 p.m. after its original posting Wednesday morning.