News
Sergio Garcia pays tribute to the Masters with name of baby girl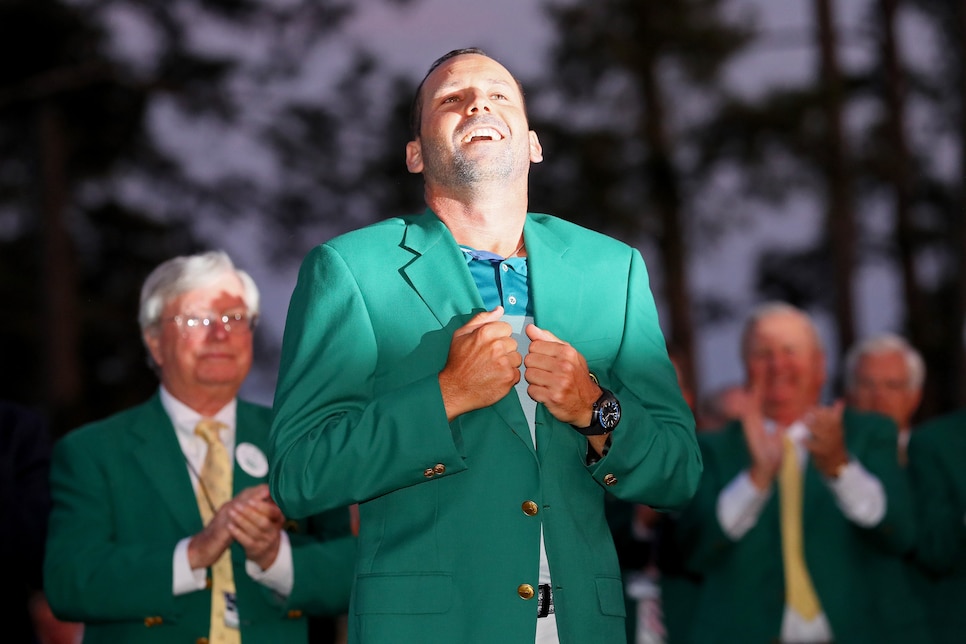 Azalea Garcia was welcomed into the world early in the morning -- the lovely first name, of course, honoring the pretty plants for which Augusta National is renowned. Here's the first photo shared by her proud daddy:
First off, congrats to Sergio and Angela. The name shouldn't come as too much of a surprise considering the couple's Masters-themed baby reveal. And last year's tournament also seemed to swing in Sergio's favor on the 13th hole, which is also named Azalea. But still, this is quite a turnaround for a man who used to not be a big fan of the Masters venue.
"I don't like it. I don't think it's fair," Garcia said following the final round in 2009. "It's too tricky . . . you get mud balls in the middle of the fairways." Asked how he'd change it, Garcia replied, "I don't care, they can do whatever they want. It's not my problem. I just come here and play then go home."
"Well, obviously it's not my most favorite place," Garcia said in 2013, "but you know, we try to enjoy it as much as we can each time we come here."