News
Sergio Garcia offers up a Masters-themed reveal that he and wife Angela Akins are having a baby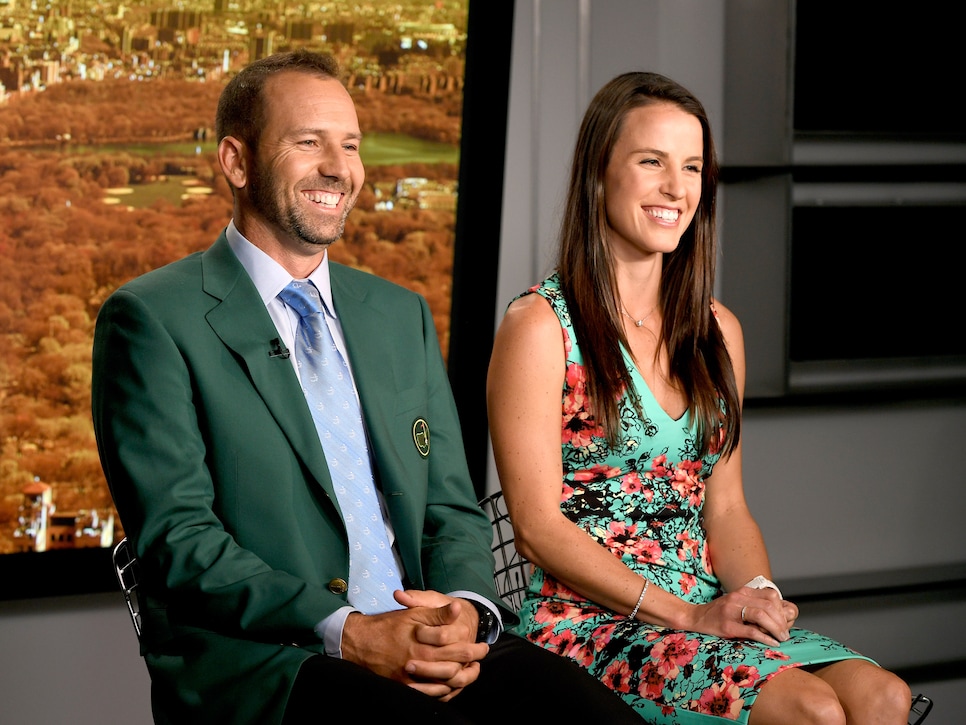 As if 2017 wasn't already a magical year for Sergio Garcia—having won his elusive first major-championship title at the Masters in April and tying the knot with fiancée Angela Akins in July—it appears to only be getting better for the 37-year-old Spaniard. Check out the news that he and his bride each revealed simultaneously on Instagram earlier Wednesday:
Kudos to the couple for the creativity in their baby announcement. (Of course, with a green-jacket wedding, should we have expected any different?) With no mention of boy or girl, we can only guess that an equally colorful gender reveal could come in the not-to-distant future. (Sergio, can always contact Dustin Johnson or Keegan Bradley for pointers.)
The other key information that Akins shared: the baby is due in March. Now that's smart planning by the Garcias. The new addition should arrive with time to spare before Sergio must depart for Augusta National to defend his Masters title in April.
The expectant father is playing this week at the European Tour's Italian Open in Milan.