The Loop
Sergio not changing tune on Augusta yet
](http://www.golfdigest.com/contributors/sam-weinman)__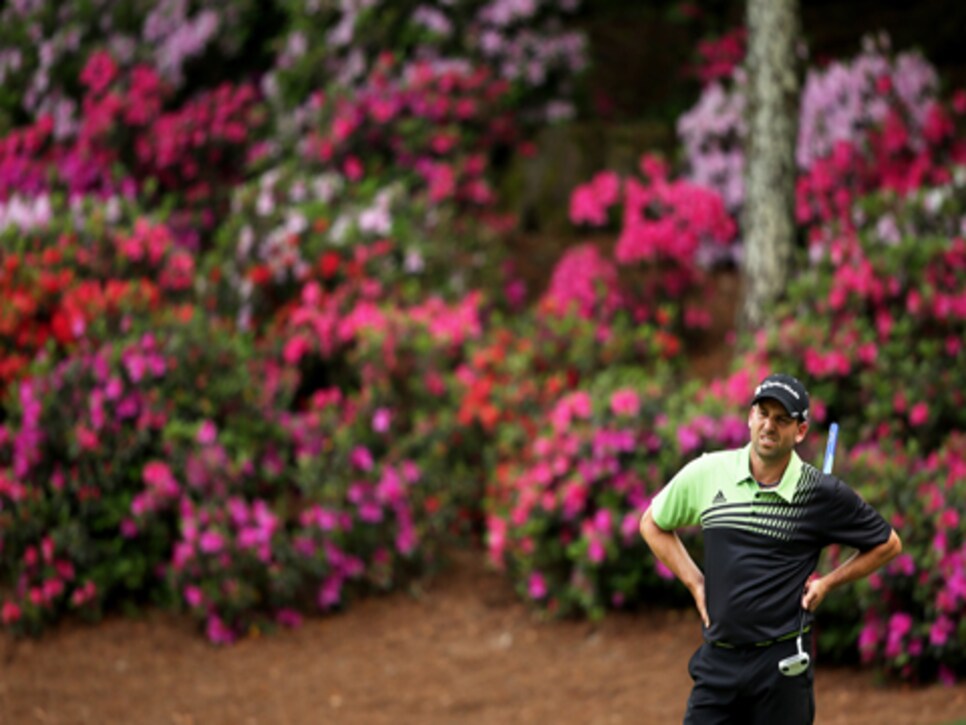 Photo: Andrew Redington/Getty Images
AUGUSTA, Ga. -- There could be psychology term papers written about Sergio Garcia's complicated relationship with Augusta National, but the basic outline goes something like this: Garcia doesn't like it here, doesn't particularly think he even has a chance to win, which makes it all the more remarkable he's leading the Masters after the first round.
On Thursday, after Garcia's opening 66 moved him into a tie for the lead with Australian Marc Leishman, he was asked to clarify his feelings toward the annual home of the Masters. Garcia didn't exactly gush.
"Well, obviously it's not my most favorite place, but you know, we try to enjoy it as much as we can each time we come here," he said. "Sometimes it comes out better than others."
Garcia's earlier remarks haven't been as diplomatic. Although he received attention at last year's Masters for saying that he needed to "play for second place," it was in 2009 when he was most explicit in his distaste for Augusta National.
"I don't like it. I don't think it's fair," he said following the final round that year. "It's too tricky ... you get mud balls in the middle of the fairways." Asked how he'd change it, Garcia replied, "I don't care, they can do whatever they want. It's not my problem. I just come here and play then go home."
On Thursday, a round that he said started with he best 10-hole stretch of his Masters career, Garcia chalked some of his earlier comments to moments of frustration. The question now is whether he can avoid similar moments the rest of the way this week.