News
With baby on the way and a Masters title to defend, Sergio Garcia has a busy few weeks ahead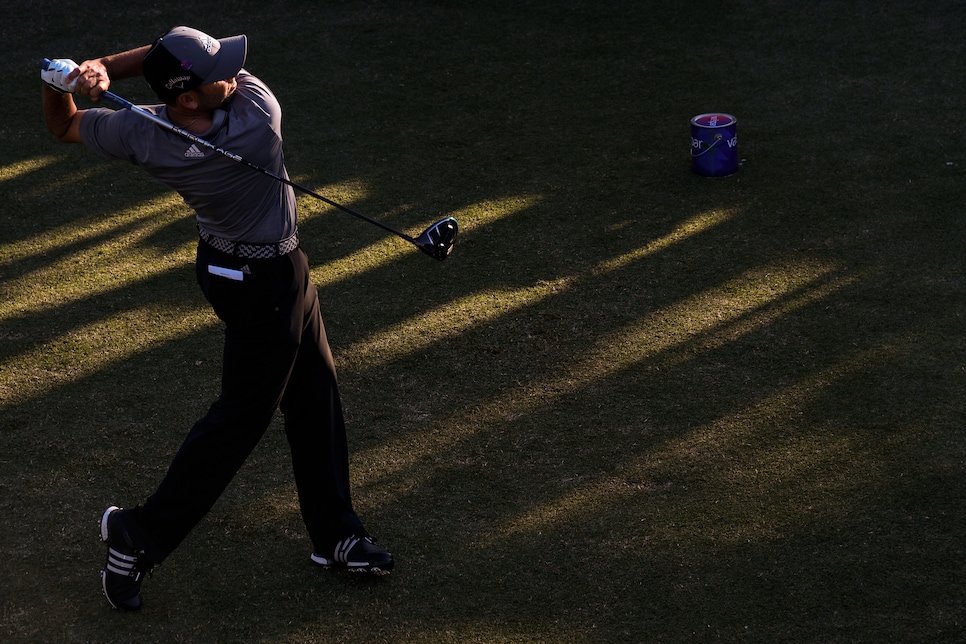 "Can you give me just one second, please? Angela needs to tell me something."
Sergio Garcia agreed some weeks ago to making himself available for a teleconference to discuss his victory in the 2017 Masters, and on Tuesday morning he dutifully fulfilled his commitment. Before taking questions, however, he allowed his young bride to interrupt the proceedings.
Wait, what? You're going to put Augusta National Golf Club and a national media contingent on hold? This better be good.
Oh. Well, yes, that is good.
Expecting the couple's first child, a girl, Angela's water broke Tuesday morning about 90 minutes before the teleconference. So, there was Sergio having to conduct the call from a hospital in Austin, Texas. More specifically, he was sitting in his wife's room in the maternity ward.
"Yeah, it has been an eventful morning," Garcia said with an air of calm. "It is kind of, I don't know, surreal, I guess you may say. But she's doing well, so it's kind of very, very exciting and nerve‑wracking at the same time."
Garcia now should be used to that feeling, especially after breaking through to win his first major championship nearly a year ago with his sudden-death playoff victory over Justin Rose. The Spaniard always sensed that winning a major title would be special, but the past year has been eye opening, nevertheless.
"You don't realize ... I mean, you know how big the Masters is, but when you win it, you realize how much bigger it is all over the world," El Nino said. "It's definitely gotten where, yeah, people recognize me a little bit more all over the place outside of the golf course, and also, there's more interest in me. It's been a lot of fun."
Though his daughter is arriving early, Garcia, 38, was late to the major-championship club, not breaking through until his 70th attempt as a professional. The long-awaited triumph has not, however, initiated a rebirth, if you will, in the world's ninth-ranked golfer.
"They all [ask] me, has it changed your life? But I don't think and I don't feel like it has. I'm still doing the same things. I'm still the same guy," he said. "I mean, you see me every week, and I don't think I've changed in that aspect. But you know, I didn't know what to expect. Obviously, it's something that until it happens, you don't know what it's going to feel like and what it's going to do to you. I'm happy that I don't feel it has changed me. I don't feel like I'm better than I was before or anything like that."
Fatherhood will undoubtedly be a different story. Garcia will have to learn to juggle golf and family, perhaps starting as early as next week at the WGC-Dell Technologies Match Play, which, fortunately, is being held at Austin Country Club. (Angela reportedly is exhorting her husband to play.) The whole family is expected to be at Augusta for Sergio's title defense.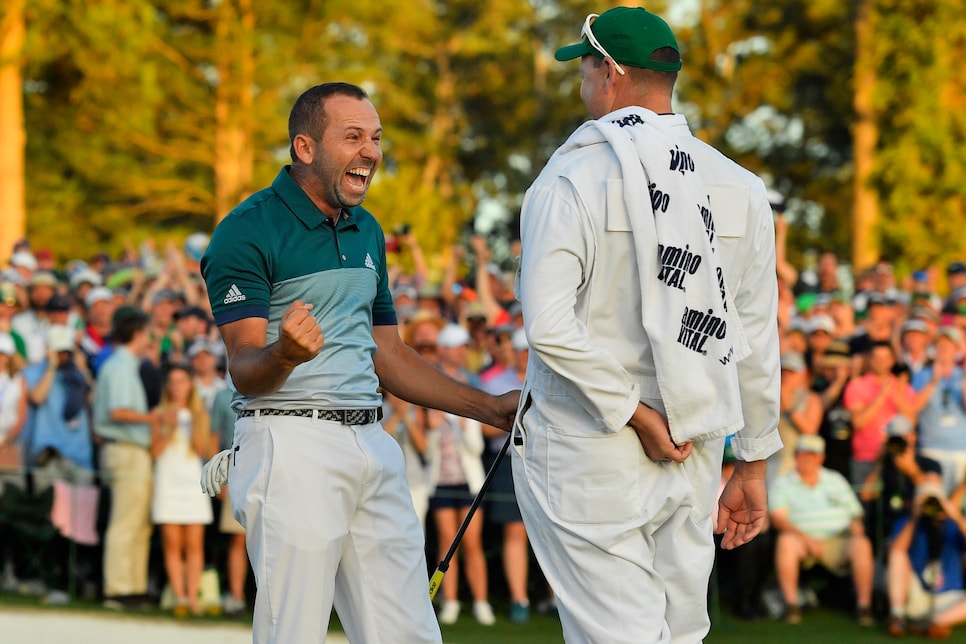 The arrival of the new born will come at an interesting time for Garcia, who has seen his game rounding into shape in recent weeks. In January, Garcia was a winner at the Singapore Open on the Asian Tour. After a T-33 finish at the Honda Classic last month, his first PGA Tour start in 2018, Garcia posted a T-7 at the WGC-Mexico Championship and a solo fourth at the Valspar Championship, backed by a closing 65.
It's a whole new world for a man who finally ascended to the top of the golf world last April. He has reached out to a few of his peers for advice on how to manage his time, energy and attention, though he seemed to have a good grasp of the situation already.
"A little bit here and there," he said, "but I think at the end of the day, every child is different. Every child is a different world and every family is a different world. You've got to figure out what works for you and for your family. We're going to start to … we're going to get a nanny and we're going to rent a house, so that way our family can still come to a lot of the tournaments that I'm playing so we can spend as much time together as we can.
"We're just going to kind of evaluate as we go along. It's brand new for both of us, so we are not sure what exactly to expect, and we're just going to get the experience of being together with the baby and deal with it the best way possible for all of us."
And what does he look forward to the most about fatherhood?
"We look forward to everything," he responded. "Trying to raise a girl the best way possible. Try to make all the decisions as well as we can. At the end of the day, that's all we can hope for. Hopefully, we have a great, healthy baby girl that grows up to be an amazing woman, and we don't have to worry too much about her."
Fortuitously, he embarks on this next stage of his life with one less worry about his career.