News
Sergio Garcia does Masters conference call from wife's Texas hospital room as she prepares to have baby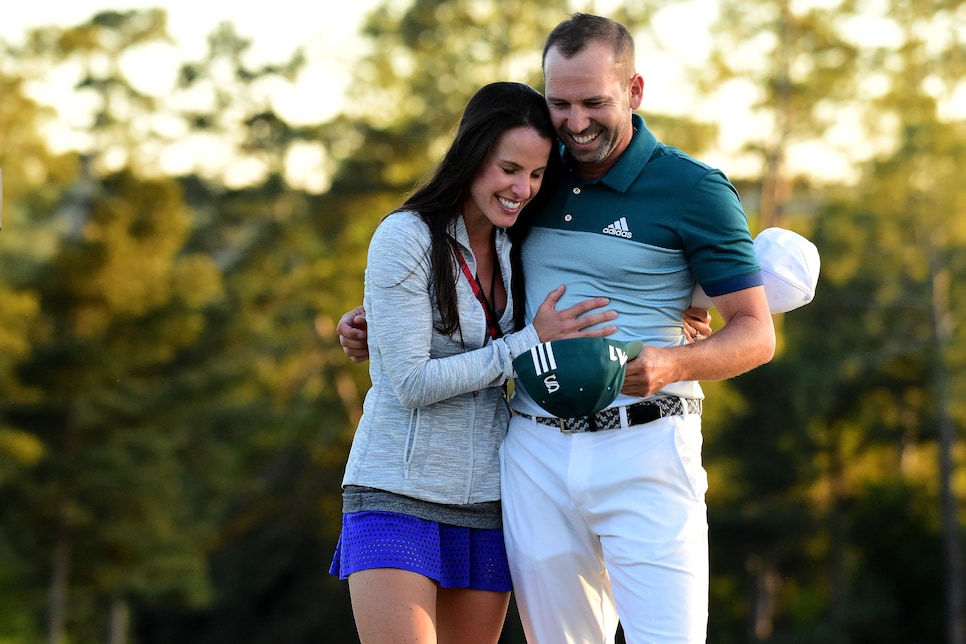 If Sergio Garcia's performance at the 2017 Masters wasn't enough proof he can handle pressure-packed situations, this story should do the trick.
On Tuesday morning, Garcia was scheduled for a pre-Masters conference call as the defending champion. It just so happens Garcia's wife, Angela Akins, was also "scheduled" to give birth to their child later this week. Instead, Akins went into labor this morning, a situation that would likely put Garcia's conference call on hold. Only it didn't, and Garcia stayed on the call at a hospital in Austin, Texas, where the couple lives.
According to Golf Digest's Dave Shedloski, Garcia did the call from Angela's hospital room, even stopping to talk to her at one point. That's some fine multitasking from the Spaniard, who is set to become a father at the age of 38, although the baby is not yet born. But for now, an early congrats to the couple, whose busy month leading into the Masters just got a whole lot busier.