Fantasy Advice
Sentry Tournament of Champions 2022 DFS picks: Our expert's favorite plays and fades in every price range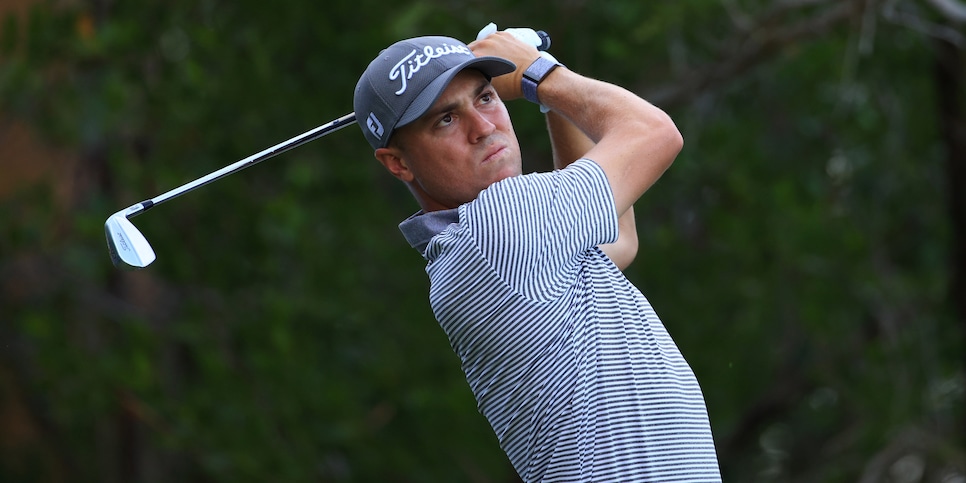 Don't let the scenery and relaxed vibe fool you: The 2022 golf year is starting off with a BANG! The Sentry Tournament of Champions will feature every golfer who won on the PGA Tour last season (except Rory McIlroy, who declined an invite), making it an absolutely stacked field of 39 players converging on Maui.
The Plantation Course at Kapalua—the rare par 73 on the PGA Tour—will host as it has every year since 1999. This is truly resort-style golf, meaning wide fairways (60 yards on average) and generous greens (nearly 9,000 square feet on average). The wind is the course's defense—but if we get mild conditions—the world's best should have no issues dismantling this course. The winning score has been 23-under par or better in three of the last four years.
Given that, here are my favorite plays and fades in every price range for the 2022 Sentry Tournament of Champions.
Price range: $9,000 and above
High Upside: Patrick Cantlay ($9,700 DraftKings | $11,200 FanDuel)
There's an argument to be made that Cantlay is the most mispriced golfer on the slate. He's coming off a stellar year that produced four victories, and his advanced metrics are matched by few golfers. Over the past 100 rounds, only Jon Rahm and Viktor Hovland have been better than Cantlay, and he's one of the few golfers on the planet who is gaining strokes in all four categories during that stretch.
Safest Option: Xander Schauffele ($9,500 DraftKings | $11,500 FanDuel)
Schauffele is as solid as they come on the PGA Tour, gaining strokes in all four major categories. He's proven his excellence in no-cut events specifically, gaining 1.25 strokes per round in such tournaments during his career. That's second to only Justin Thomas of golfers who have played as many rounds, per the RickRunGood.com golf database. With a win, runner-up and fifth-place finish in his past three trips to Maui, you can certainly understand my excitement.
Most Likely To Disappoint: Collin Morikawa ($10,800 DraftKings | $11,700 FanDuel)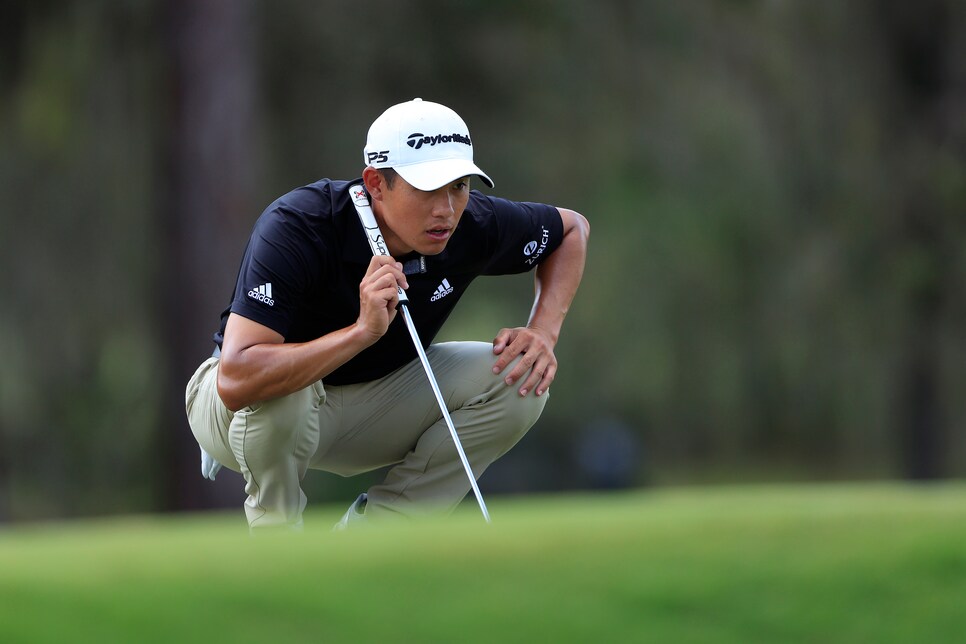 It truly pains me to type Morikawa's name in this spot, especially since he can take over the honor of being the No. 1 player in the world this week. However, I just worry that Kapalua doesn't allow Morikawa to tap into his elite skill-set that separates him from most other golfers in the world. At over 8,700 square feet on average, the greens on the Plantation Course are some of the biggest on the tour. That means plenty of golfers will be putting for birdie as often as Morikawa, and his one deficiency can be a cold flat stick. With a winning score expected deep into the 20s-under par, Morikawa will need to roll the rock to win this week.
Pick To Win: Justin Thomas ($10,600 DraftKings | $11,900 FanDuel)
As noted above, there's no one better when it comes to a guaranteed four rounds of golf. Without the threat of a cut, Thomas has been the best player on the planet, averaging 1.5 strokes gained per round over 140 rounds. He's knocking at the door with four top-five finishes in his past six starts, and he's won this event twice already in his career. He's a top contender to add a third trophy to his résumé.
High Upside: Jordan Spieth ($8,900 DraftKings | $10,900 FanDuel)
There's likely no golfer in the field with a larger range of outcomes than Jordan Spieth. He has legitimate winning upside as evidenced by his stellar summer and one Tournament of Champions trophy already sitting on his mantle. However, Spieth limped to the finish line of 2021, losing strokes to the field in four of his final five starts and finishing dead last at the Hero World Challenge. With nearly a month to regroup and heading to the friendly confines of Kapalua, Spieth offers an enticing upside.
Safest Option: Sungjae Im ($8,200 DraftKings | $10,400 FanDuel)
Over his last 14 events of 2021, Im only lost strokes to the field on two occasions. He's back to his true DNA of excellent ball-striking—he just needs his putter to cooperate. Luckily, Bermudagrass is his best surface, gaining 0.37 strokes putting per round, according to the RickRunGood.com golf database.
Most Likely To Disappoint: Abraham Ancer ($8,100 DraftKings | $10,100 FanDuel)
Ancer is awesome, but his strengths are not highlighted at Kapalua. Ancer usually separates himself from the field by finding fairways and greens when others cannot. That's not going to be an issue for the field this week, where playing from the fairway and hitting the green in regulation will become routine. Combine that with his (relative) struggle on Bermudagrass greens, and the path for Ancer to find success has narrowed.
Pick To Win: Cameron Smith ($8,300 DraftKings | $10,700 FanDuel)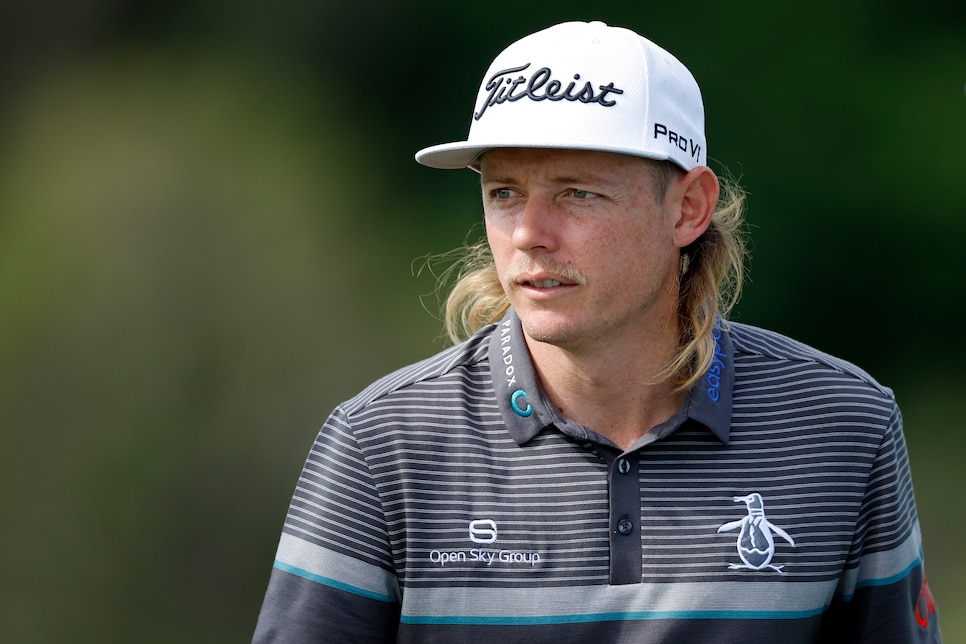 I've been running the numbers this week and nearly every calculation returns Smith's name somewhere near the top. He'll be able to lean on his putter this week, a requirement for success as the winning score should be well under-par. He doesn't bat an eye in strong fields, finishing T-5 at the WGC-FedEx Invitational, runner-up at The Northern Trust and T-9 at the CJ Cup in just the past few months. He should be brimming with confidence in Maui this week.
High Upside: Talor Gooch ($7,600 DraftKings | $9,400 FanDuel)
Gooch punched his ticket to this event with a win at the RSM Classic, the culmination of maybe the best fall of any player on tour. He's proving to be an elite approach player, gaining at least five strokes on the field in four of his past seven measured events. The only weak area in Gooch's game is the driver, but Kapalua offers generous landing areas and little opportunity to get in trouble off the tee.
Safest Option: Harris English ($7,800 DraftKings | $9,700 FanDuel)
English is back to defend his title, and I wish I could say that his recent form is just as good as it was at this point last year. That's not true, but the building blocks still remain for English. With improvements off the tee and with the putter in his latest starts, it's easy to see that English is starting to level his game. English is one of the better Bermudagrass putters in this field and doesn't have a major flaw in his game.
Most Likely To Disappoint: Patrick Reed ($7,900 DraftKings | $9,900 FanDuel)
It's so tempting to roster Reed, who won this event in 2015 and has two more runner-up finishes in recent years. In his last start, the Hero World Challenge, Reed finished T-3 – his second top-five finish in his past five starts. The problem, however, is everything else. Those two finishes are his only top-20 finishes in his past 14 events. He's lost strokes both off-the-tee and on approach in each of his past six measured events. This could backfire, but I'm taking a pass on Reed.
Pick To Win: Jason Kokrak ($7,700 DraftKings | $9,300 FanDuel)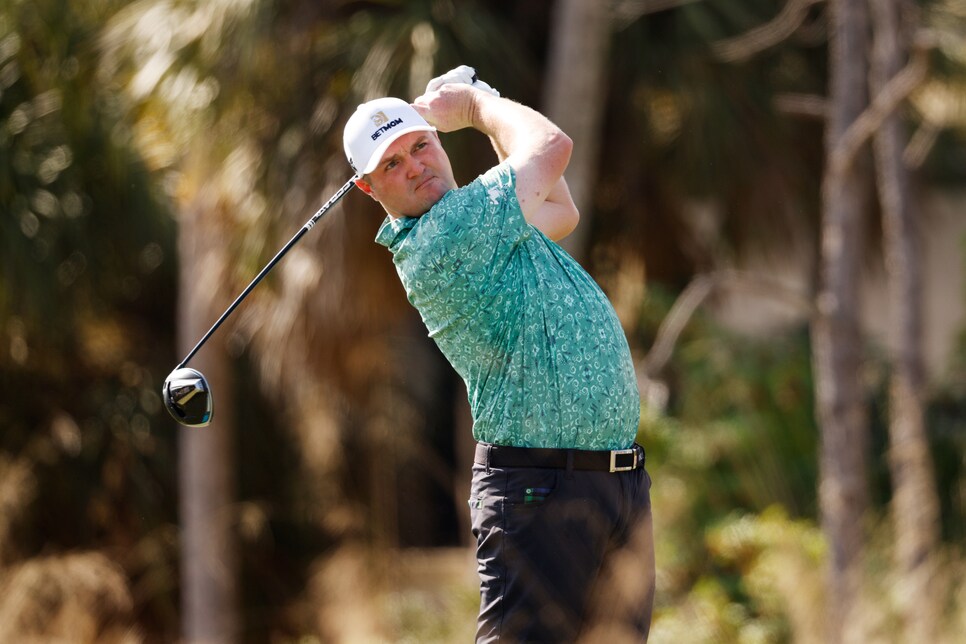 In the summer of 2020, Kokrak found something with his putter and hasn't looked back since. Over the past 100 rounds, he's the best putter (by far) in this field and second to only Ian Poulter of anyone on the PGA Tour. That has translated to three solo wins and a team win with Kevin Na at the QBE shootout. Put him on this course where he can pile up birdies, and he becomes very dangerous.
High Upside: Cam Davis ($6,200 DraftKings | $7,700 FanDuel)
There's an advanced metric called "DraftKings Points Gained." It's basically the same as Strokes Gained, comparing each event for that player to the rest of the field, but with fantasy points. If they score more than the average, they've "gained." If they score less than the average, they've "lost." I bring this up because Cam Davis is an absolute stud when it comes to DraftKings Points Gained. He gained 15.6 fantasy points on the field per week, which is the 15th-best mark in this field. His ability to make a ton of birdies and even eagles makes him valuable in DFS.
Safest Option: Seamus Power ($6,600 DraftKings | $9,100 FanDuel)
Power is proving to be a talented ball-striker, gaining strokes on approach in nine of his final 13 measured events of 2021. However, he's more well-rounded than most would believe. Over the past 40 rounds, Power is one of only four golfers who have gained strokes in all four major categories. The others? Jon Rahm, Patrick Cantlay and Sam Burns. Nice company to keep.
Most Likely To Disappoint: Stewart Cink ($6,000 DraftKings |$7,000 FanDuel)
Cink had a phenomenal 2020-'21 season, winning twice and contending often. However since the RBC Heritage, his most recent win, he's been a non-factor. In those 15 events, he has zero top-20 finishes and missed the cut five times. He won't have to worry about the cut this week, but he ranks 38th out of 39 in Strokes Gained over the past 40 rounds.
Pick To Win: Joel Dahmen ($6,100 DraftKings | $7,400 FanDuel)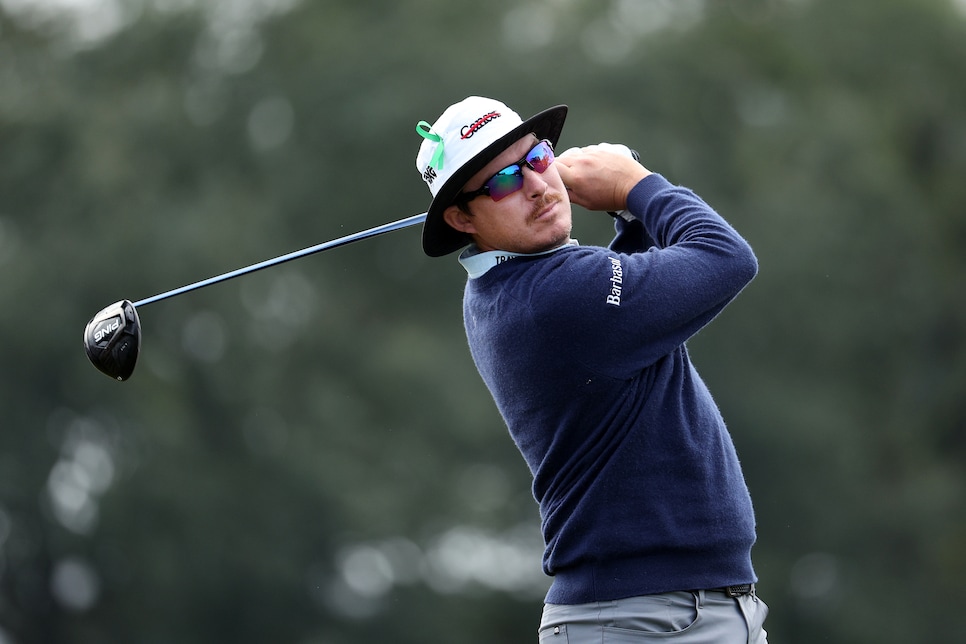 Dahmen is starting to solve the math problem for winning on the PGA Tour, which for him, starts with ball-striking. Over the past 20 rounds, Dahmen has gained 0.94 strokes per round in the two ball-striking categories (off the tee and approach). That's the sixth-best of anyone in this field, and he's starting to add gains from the putter. He's gained strokes with the flat stick in five of his past six measured starts. Combining those aspects together will make Dahmen a contender quite often this year.