pga tour
The 8 facts from the fall schedule you need to know to catch up on the 2021-22 season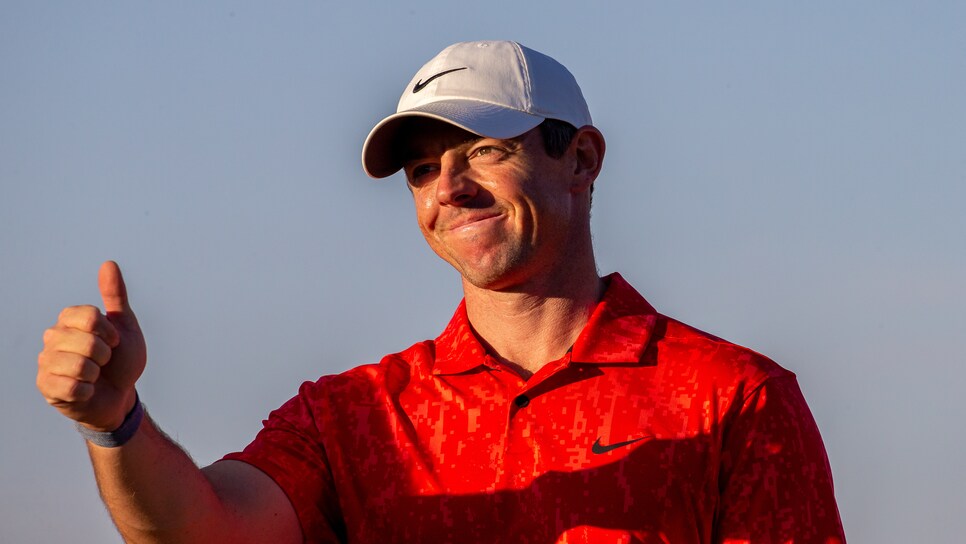 Rory Mcllroy celebrate winning the CJ Cup.
Matthew Bolt/Icon Sportswire
The point on the calendar at which a fan decides to get SERIOUS about professional golf is a personal choice. Some never stop, some pick it up in March as the Masters approaches and many others are gearing up now, at the start of the new year, when the Hawaiian swing begins. Among that last crowd are a good chunk of fantasy players whose seasons start now, football fans who can't be bothered during the fall and others who just needed a little break.
If you're one of those January warriors, this post is for you—a quick primer on the most important things you've missed so far in the 2021-22 season to prepare for what's next.
If the last you saw of Rory McIlroy came when he gave a tearful interview on Sunday at the Ryder Cup, you should know that he pulled out a victory shortly after at the CJ Cup. That is technically a good sign, and all that, but you should also know that while he lit it up off the tee, which is normal, he was obscenely on fire with the putter, which isn't as repeatable. Is it a good omen? Is it an anomaly? All we can say is: great question.
This is another make-of-it-what-you-will occurrence, and not just because Hideki Matsuyama won in his home country (but also very much because of that). After winning the Masters last April, Matsuyama sorta, kinda checked out for the rest of the year, at least by his high standards, to the point that he really didn't make the Tour Championship by much of a margin. The fact that he won a limited-field tournament in Japan that included only a handful of top-ranked players is only marginally meaningful, but then again … he won.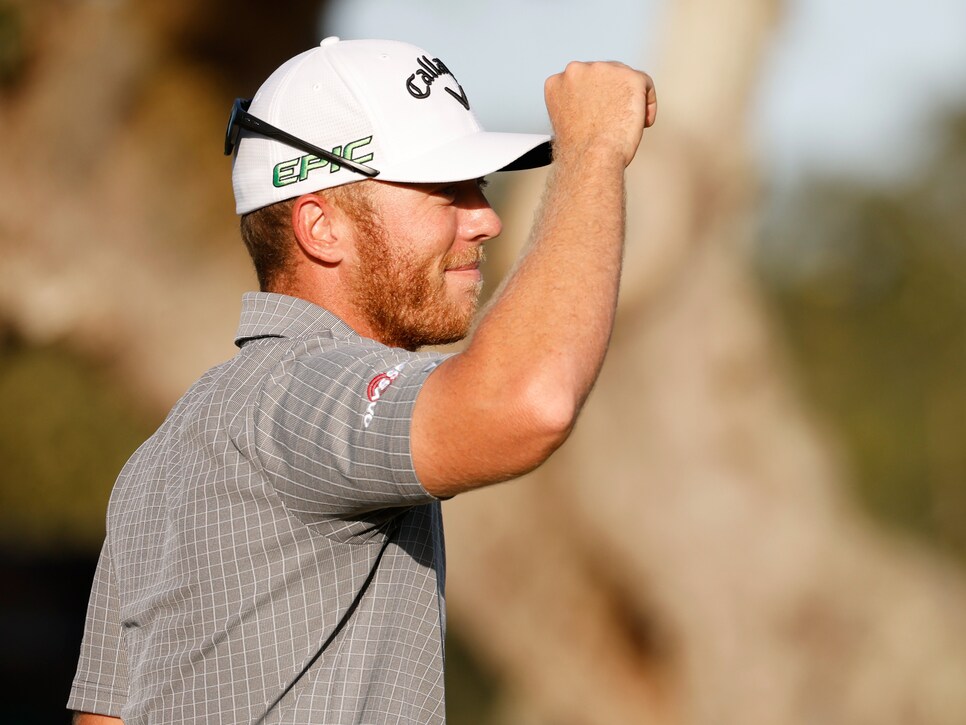 Talor Gooch celebrates winning the RSM Classic.
Cliff Hawkins
Fact No. 3: Get on the Talor Gooch train, fast
In a piece about the unsung heroes of the fall written in early November, I called Gooch "Mr. Consistency" for posting two top-10s and two other 11th-place finishes. Soon after, he won the RSM Classic in Sea Island to cap off a ridiculous start to the season, in which he grabbed the No. 1 spot in the FedEx Cup standings. It was an absurd run, and if anything, the time off might have cooled him down. Still, this is clearly a player entering the peak of his powers, and it would be shocking not to see him at the Tour Championship this year … at least.
Fact No. 4: New approach kings are among us
A stat many look at as measure of solid play is season strokes gained/approach, because it's been seen time and time again (and stats have shown) that success here correlates best to winning. A look at the current leaders shows that Collin Morikawa is still ridiculous in the category, but it's also fun to see which players have put up great numbers with lots of rounds played (i.e. not Ben Crane, who is No. 1 but with just six measured rounds). The new names to watch, some of them surprising, are: Gooch, Tom Hoge, Sam Burns, Aaron Rai, Chez Reavie, Chad Ramey and Mito Pereira. Not to make this all about fantasy, but mark 'em down anyway if you're drafting.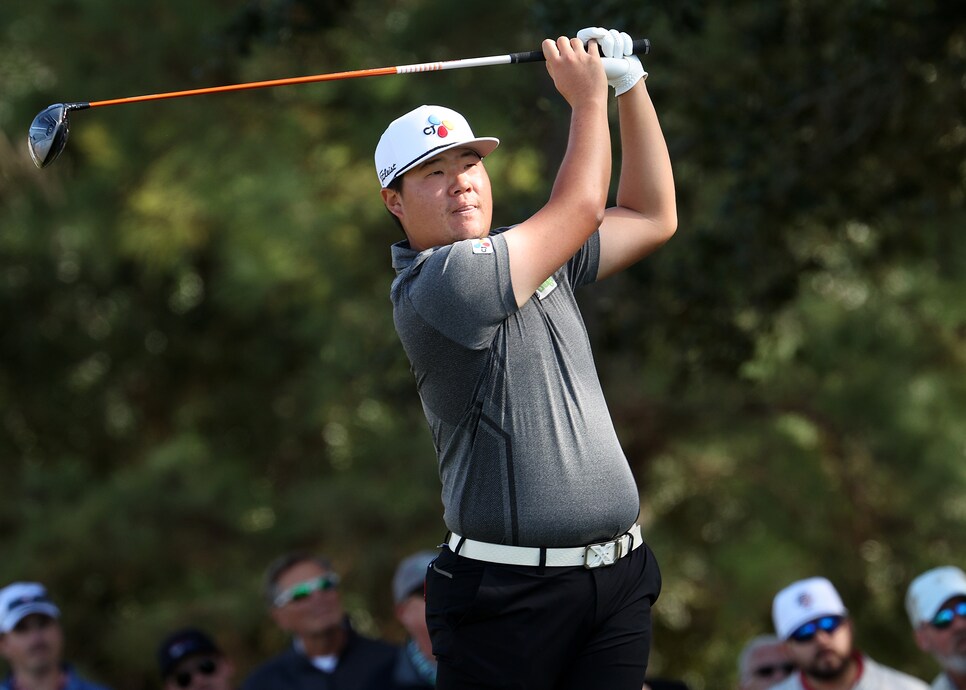 Sungjae Im won the Sanderson Farms.
Andy Lyons
Fact No. 5: Sungjae Im is still under-appreciated
The only good reason to ignore Im is his age, 23. Everything else points to him being a monumental star very soon, and likely becoming the second Korean golfer after Y.E. Yang to win a major. Im won again in the fall, at Sanderson Farms, and it also seems to be a very good sign that he "only" played four events—this is a guy who has never met a tournament he wouldn't play. That needs to change at least a little to avoid being gassed for golf's biggest events.
Fact No. 6: Matthew Wolff is back-ish
It's been a rocky, unpredictable ride in the early career of Wolff, and he fell on hard times in 2021. But look at his four fall finishes: T-17, 2, T-5, T-11. It's so easy to forget that this is a player who held a 54-hole lead at the 2020 U.S. Open, but he's rounding into form and figures to be a major force yet again in 2022.
Fact No. 7: Scottie Scheffler continues to be extremely good without winning
Fourth place at Mayakoba. Tied for second at Houston. Second at the Hero World Challenge, for whatever that's worth. It's exactly what you'd expected from Scheffler in the fall, which is both good and bad. He was a star at the Ryder Cup, completely justifying Steve Stricker's faith in him. He's clearly clutch in many ways, including at the majors, but he's still missing that win, and that figures to be his biggest story in 2022 as he comes closer and closer to cracking the top-10 in the World Ranking.
Fact No. 8: For the first time, foreign players won more events than American players
In the first season of the wraparound schedule, 2013-14, Americans swept the six fall events, and have won a majority every year since. Until 2021-22, that is, when for the first time since this format started, foreign players led Americans in total wins, 5-4, on the strength of victories by McIlroy, Matsuyama, Im, Australia's Lucas Herbert and Norway's Viktor Hovland. This is still just the fall, but it's a sign of the times and of how golf is growing across the world. Even more interestingly, three of the five winners came from outside Europe. On the heels of the drubbing at Whistling Straits, maybe—maybe—we should all start getting a lot more excited about the Presidents Cup.