Pga Tour
Matthew Wolff details depths of mental-health struggles: 'I didn't want to get out of bed'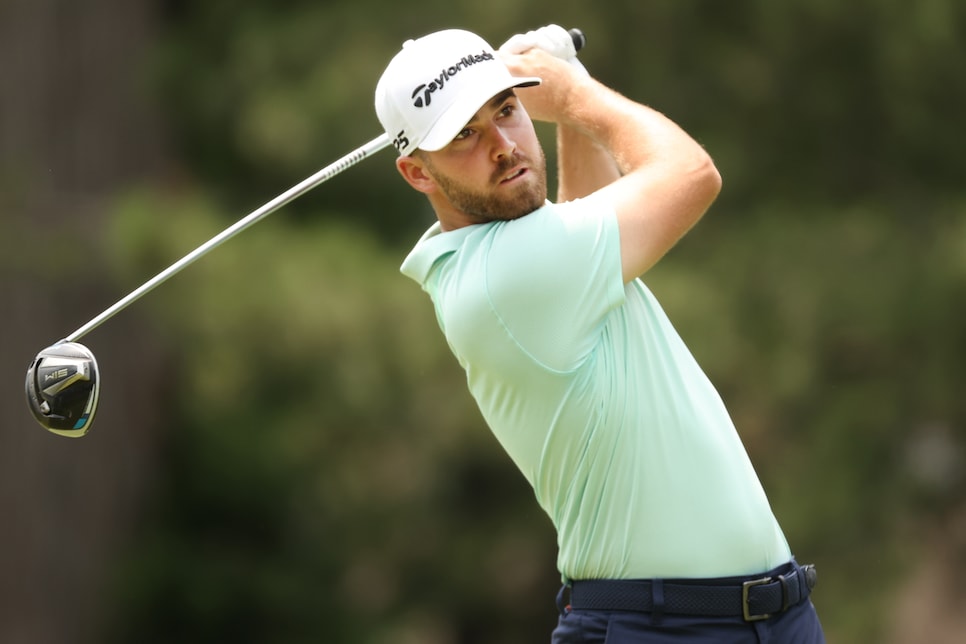 Matthew Wolff plays his shot from the fourth tee during the third round of the Rocket Mortgage Classic in July 2021.
Gregory Shamus
JERSEY CITY, N.J. — Matthew Wolff is a smiley kid, 22 years old and full of life, one of the best young golfers in the world, wealthy enough to retire already. Hell, he just won $1 million during a week where he missed the cut—such is gilded life on the PGA Tour, where winning a competition called the Aon Challenge comes with a seven-figure paycheck.
Life is good for Matthew Wolff, and he knows that now. But he didn't get to that conclusion without some brutally difficult weeks on tour when simply getting out of bed felt like a massive challenge.
Wolff reached rock bottom after the Masters, where he was well on the way to missing the cut when he signed an incorrect scorecard and was disqualified from the game's premier tournament. He looked distraught and disinterested that week, like he was having no fun at all. He then took a two-plus-months hiatus from the tour, including skipping the PGA Championship, to address his non-physical injuries. He returned to action at the U.S. Open at Torrey Pines.
"I think the biggest thing right now that I'm trying to do is enjoy myself again and just take care of myself really," Wolff said that week. "I love these fans and I want to play well for them, but right now I'm just really trying to be happy and, like I said, I live a great life and I want to enjoy it."
Wolff has played five events since, and while the results (apart from winning the Aon Challenge) haven't been remarkable—his best finish is a T-17 at the WGC-FedEx St. Jude Invitational—he says he's doing better as a human.
"It's still a grind, but I'm doing a lot better. I am," Wolff said ahead of the Northern Trust, the first of three FedEx Cup playoff events. He enters the postseason 59th in the points standings, with the top 70 advancing to next week's BMW Championship.
"I feel like I'm starting to feel like the results based—or the performance doesn't so much affect the person that I am, and I can still be friendly to fans and talk to people and smile and have fun out there and enjoy all the hard work that I've put in to be where I am today."
"Sometimes I definitely take that for granted, and it's hard when you're out there working really hard and feel like you're ready for a tournament and then going out and not performing. It takes a toll on you, especially when you're not playing well in that moment, and it might happen over and over again. But I just feel like I've really got to stick to what I've been working on. I trust the people that are on my team, and it's definitely getting better. You know, I can't say by huge amounts really quickly, but I know incrementally the scores might not be better, but I'm feeling better. I'm happier. And I'll look to keep on being happy."
Wolff also shed some light on just how down he felt in that post-Masters period.
"Some of the feelings that I had were like getting up in the morning knowing I had to get out of bed and just like not being able to, being like I don't want to get out of bed," he said. "I just want to stay in my bed and not be in front of everyone and not screw up in front of everyone. ... If you don't feel a hundred percent right, no matter if it's physical or mental, it is an injury, and you should be able to rehab and take your time in order to get to a place where you need to be. I feel like I had that time, and I'm looking forward to this offseason to working on it a little bit more."