News & Tours
How Matthew Wolff won $1 million at the Wyndham Championship despite missing the cut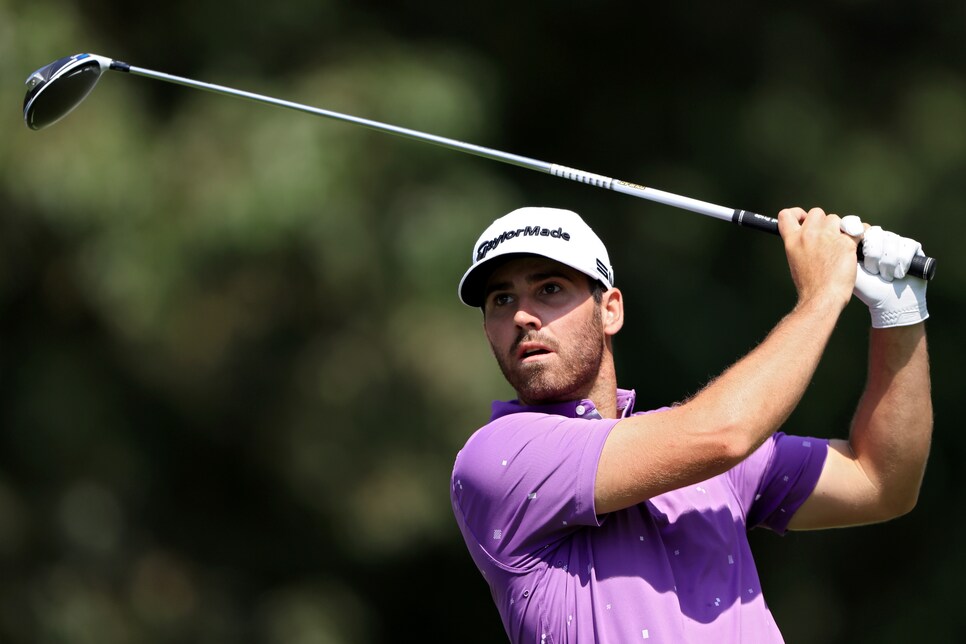 Matthew Wolff missed the weekend at the Wyndham Championship. Yet the fledging star made more money at the Greensboro event than everyone but eventual winner Kevin Kisner.
That's because Wolff won the Aon Risk Reward Challenge—a season-long competition taking a player's two best scores on a designated hole each week—which bestowed a $1 million payday to the 22-year-old.
"There's a lot of money to be made out on tour, but I'm new out here and every little bit helps," Wolff said. "Just happy that I got it done. And I knew about it kind of the last couple months, so on the Aon holes I was a little more nervous than I usually am, but played them pretty well and just came out on top."
Granted, there was another year-end money pot dispersed following the Wyndham in the Comcast Business Tour Top 10, in which a $10 million bonus was handed out among the players that end the regular season in the FedEx Cup top 10 (Collin Morikawa took home the top honors at $2 million). However, to finish in the Comcast Top 10 a player wasn't required to compete in the Wyndham.
But Wolff, in part due to his sabbatical this season, lacked the requisite round minimum to win the Aon Challenge, which is why his participation last week was imperative. Though the Oklahoma State product was out after two rounds at Sedgefield Country Club, his Thursday and Friday rounds were enough to meet the requirement. Coupled with Louis Oosthuizen, the only player who could have caught Wolff in the race, withdrawing from the event Wednesday night, Wolff getting both scores in was enough to clinch the challenge's trophy and its purse.
"I mean, I'm not happy when anyone pulls out. If I'm going to win the challenge, I want to win it because I play the best golf, not because someone gives it to me," Wolff said. "I feel like I did that and on those holes I happened to play them really well. I think I was averaging like a stroke under par every single week or according to the contest, so I played those holes correctly, just got to play the rest of the holes right."
Wolff finished the challenge with a minus-1.048 scoring average on the challenge holes, with Kevin Na—who fell short to Kisner in a six-man playoff Sunday—coming in second at -.935.
Despite an up-and-down year on and off the course, Wolff earned his way into the PGA Tour's playoffs thanks to back-to-back runner-ups last fall at the 2020 U.S. Open and 2020 Shriners in this supserseason. Wolff enters the FedEx Cup's first leg of the postseason at Liberty National this week at No. 59 in the standings, with the top 70 advancing to the second week.