Be Right
Pat Perez on why the PIP is 'horsesh--,' why he can't wait to turn 50 and the one pair of shoes missing from his legendary collection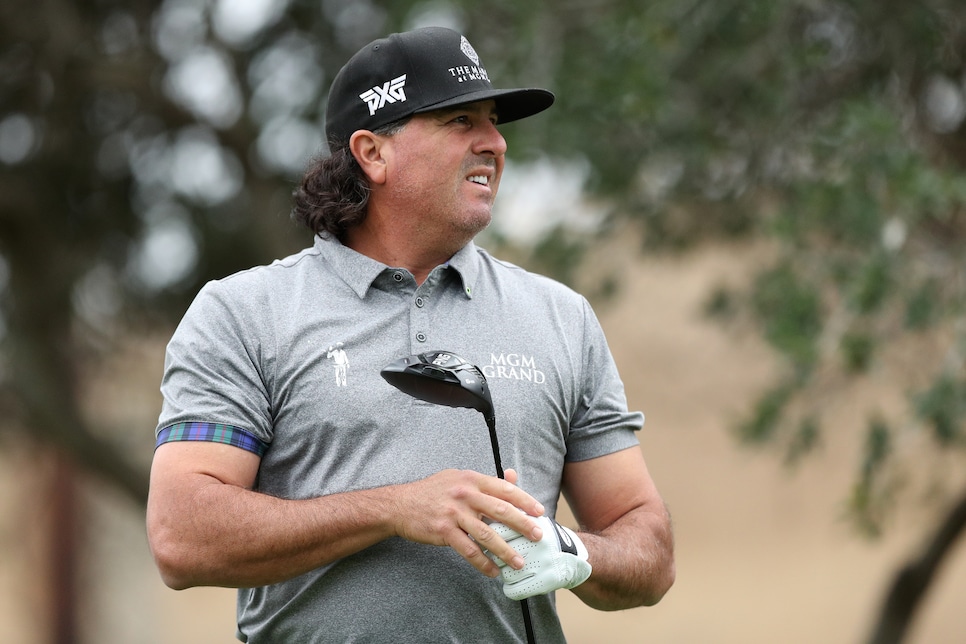 Not all podcast guests are created equal. Pat Perez, who is among the best unfiltered voices in professional golf, is living proof of that.
The three-time PGA Tour winner joined us on this week's episode of "Be Right," where his gift of gab was on full display ahead of the Tito's Shorties Classic Pitch and Putt Match, which will air at 7 p.m. ET on Golf Channel Wednesday evening. The pre-recorded event, which was filmed in Austin, Texas, features Perez, Harry Higgs, Joel Dahmen and Harold Varner III playing a game of Wolf for charity. Tito's, the official vodka of the PGA Tour and PGA Tour Champions, will donate $10,000 for each point a player wins to their charity of choice, with an overall donation totaling over $500,000.
Perez, who served as an analyst in the first edition of "The Match" between Tiger Woods and Phil Mickelson, called the Shorties Classic "my favorite event I've ever done."
"I didn't even really know what to expect when I got there," he added. "But, I swear, it was one of the best events I've ever had. Obviously dealing with Harold [Varner III] and Joel [Dahmen] and Harry [Higgs], I mean, we had a blast. We didn't really know what to expect when we got there, and it all just kind of fell into place. It was awesome. It's just too bad it wasn't longer."
Fortunately for us, Perez didn't just discuss the Shorties Classic, which golf fans should definitely tune into on Wednesday night. The 46-year-old also told us why he can't wait to turn 50 and he revealed the one (or possibly two) pairs of shoes missing from his legendary collection. He also dished out some spicy takes on the PGA Tour's Player Impact Program, which Perez described as "horsesh--." Not surprisingly, it was one of the better interviews we've had the pleasure of conducting on "Be Right." And yes, we did preview the Sentry Tournament of Champions, too.
Please, have a listen to our first full episode of 2022 below: