Well Played
Scottish golf star's "toilet" quote regarding the perception of celebrities is pure gold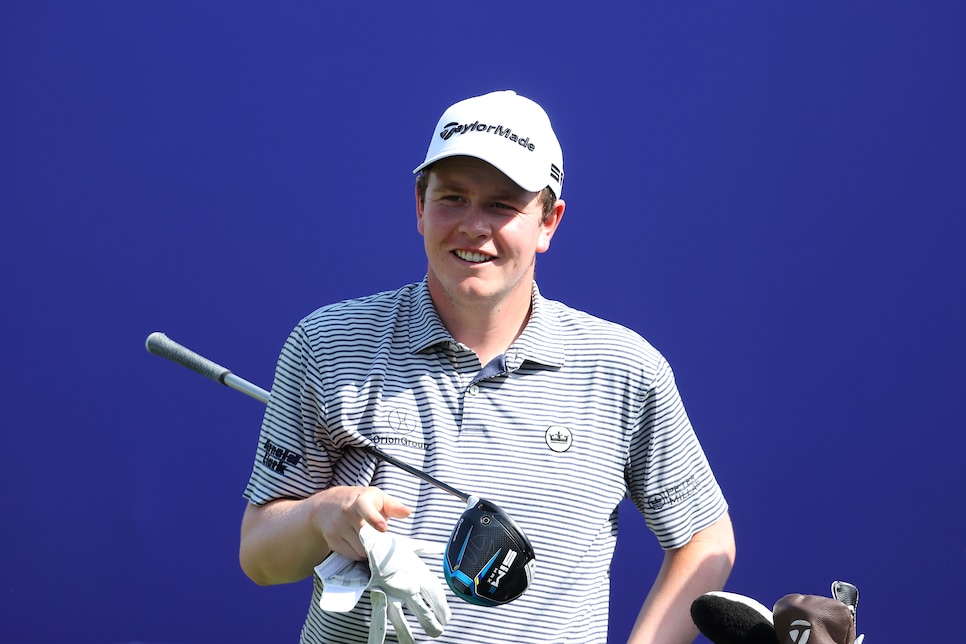 "If you ask me, it's obscene money to be throwing at sport," the 25-year-old Scot said on Wednesday ahead of the 2022 British Masters. "There's only so much money that a human needs."
Wise words from a young man, huh? But he was only just getting started.
"So for me right now, I'm comfortable," the 73rd-ranked player in the world continued. "I've got a house, a home, my family is healthy. I've got a car I can drive. I have clothes I can put on and I can still treat myself and my family. What do I need? Just now, I'm as happy as I can be in the life of Robert MacIntyre."
And I'm happy just listening to how happy this guy is. MacIntyre also talked about getting to play in the pro-am with Scottish soccer star John McGinn, and he provided a line about that should replace the old idiom about people putting their pants on one leg at a time.
"I was nervous today playing with him and when you get talking to him he is nervous to play with me or play in events," he said. "It's just different. People think you're something that you're not. They expect you to be something special. But at the end of the day, we use the same toilet."
Brilliant! Kids around the world should be taught that. Although, technically, it's slightly untrue if you're talking about personal toilets. Pat Perez has an $8,000 one in his Scottsdale mansion, after all.
But point taken, Bob. You seem like a real, um, regular guy.