MONEY, MONEY, MONEY, MONEY
It's only June and Scottie Scheffler and Will Zalatoris have already set records for different reasons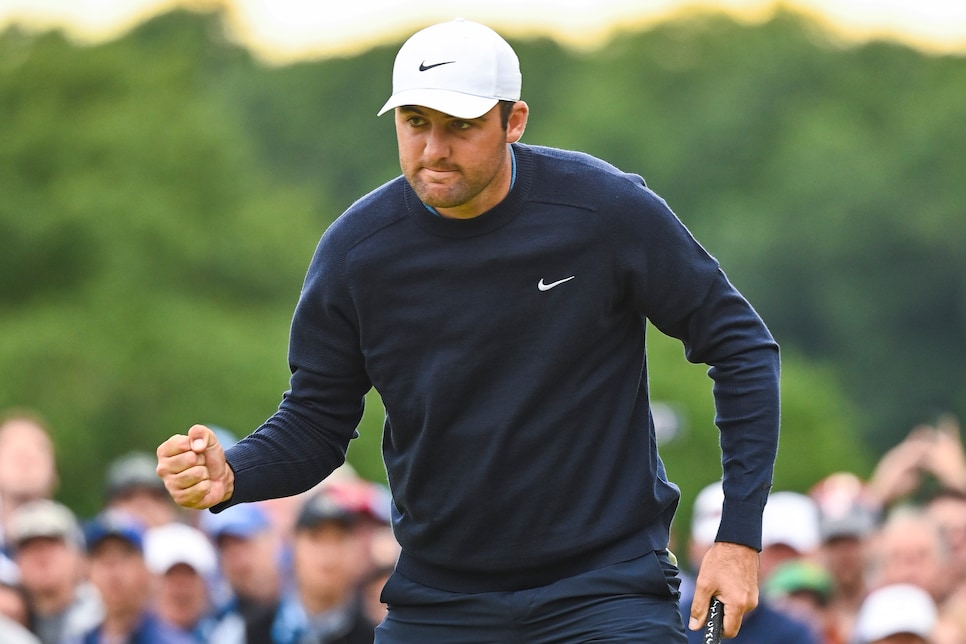 Scottie Scheffler and Will Zalatoris. Both tied for second place at the U.S. Open behind Matt Fitzpatrick and both have made major headlines this year on the PGA Tour, although Scheffler has made them for winning and Zalatoris has made them for only coming painfully close.
The duo each took home $1,557,687 for their consolation prize Sunday at The Country Club and that total pushed each to different earnings records for a season on the PGA Tour.
Scheffler has now collected $12,869,894, which is a new record for earnings in a PGA Tour season. He's won four times—Phoenix, Bay Hill, Match Play, Masters—and also has second-place finishes at the Charles Schwab Challenge and the Houston Open to go along with the performance in Brookline. Jordan Spieth held the previous mark in earnings with $12,030,465 in the 2014-15 season when he won two majors and five times overall.
And it's only June, with several big events remaining, including the Open Championship and the three FedEx Cup Playoff events.
As for Zalatoris, he's earned $6,441,437, which is the most money ever earned in a PGA Tour season without winning. He's now up to 12th in the World Ranking and has seven top-six finishes just this year. Among those, of course, is the second-place tie at the U.S. Open, the playoff loss to Justin Thomas at the PGA Championship, a second-place finish at the Farmers Insurance Open and a sixth-place tie at the Masters.
Last season Louis Oosthuizen earned $6,306,679 and did not win. Jim Furyk earned $5,987,395 in 2014 and Tony Finau collected $5,620,138 in 2018 each without winning.