News
Scott McCarron takes it out on his driver after incurring fluky penalty stroke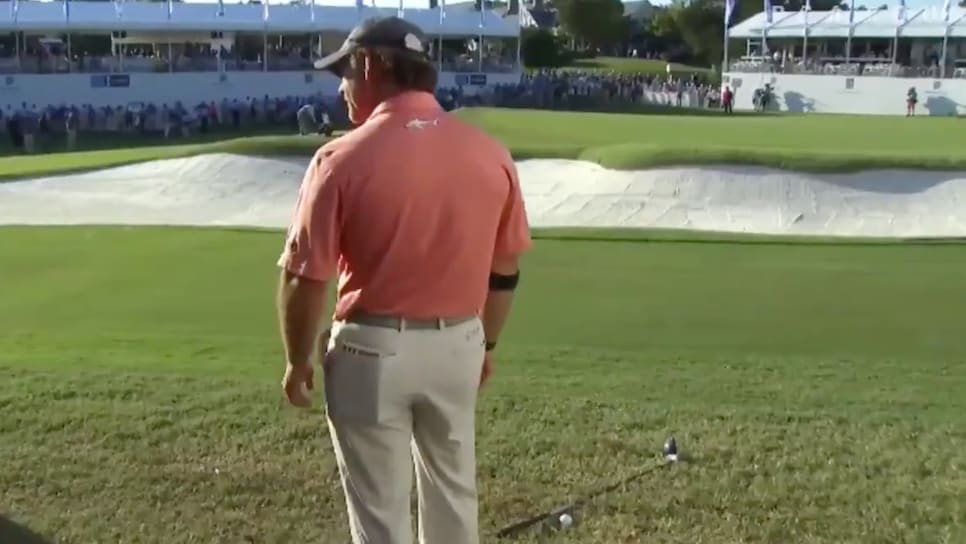 McCarron—a serious threat to end Bernhard Langer's three-year reign as Schwab Cup champ—was taking a drop on the 18th hole during his first round at the Country Club of Virginia in Richmond, Va. With his ball back in play, he started leaning down to pick up the tees he used in the drop process when his driver slipped out of his hands and, well, did this:
As you hear from the commentary, because the club moved the ball, McCarron incurred a one-stroke penalty. And as you see from the clip, McCarron was none too thrilled with himself. Or his driver.
McCarron wound up taking a double-bogey 6 on the hole and finished with an even-par 72, putting him five strokes off the lead (held, of course, by Langer, along with Rocco Mediate, David Toms and Joe Durant). Tied for 44th place is not the way McCarron wanted to start the playoffs.