Presidents Cup
Presidents Cup 2022: Scottie Scheffler hit a shank off the face of the Earth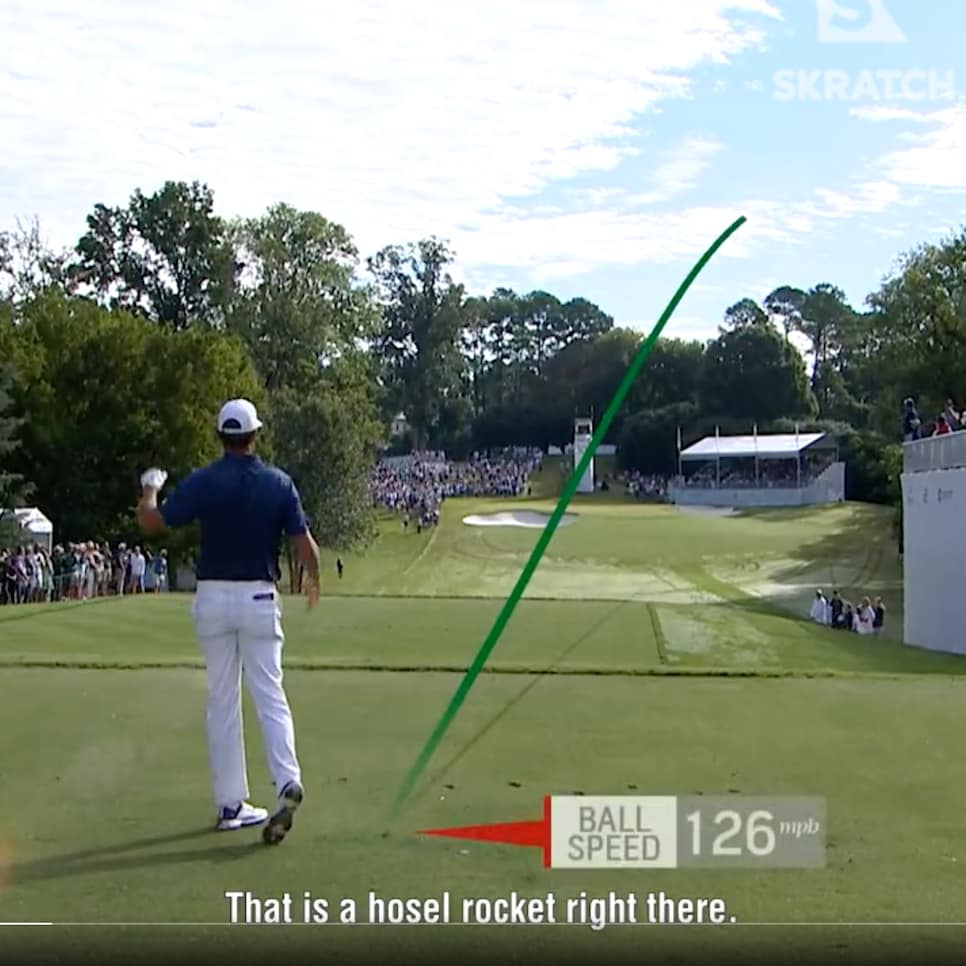 This was the year of Scottie Scheffler. He won four times (highlighted by a breakthrough at the Masters), finished runner-up four times (including a shot out of a playoff at the U.S. Open), and became the World No. 1 player. But this is golf, a sport that routinely makes the best occasionally look like … well, look like weekend hacks.
And on Saturday morning at the Presidents Cup, Scheffler definitely looked like us.
While Scheffler is coming off a Player of the Year campaign, this week in Charlotte has not been his week. Though the Internationals have won just four points in the opening 14 matches, 2.5 of those points have come against Scheffler and his partner Sam Burns. If you're looking for a moment that encapsulates Scheffler's struggle through three sessions, we present to you this tee shot at the par-3 10th. We warn all those who battle the occasional lateral shot to look away:
We're not even sure if that qualifies as a hosel rocket. It was more of a push-slice-shank. Almost like the ball was being directed by a higher power, because its trajectory seems to defy the laws of gravity. Although that doesn't check out, because no deity would allow something so bad to happen to someone so good.
Also, shoutout to the crowd. The noise that emitted when seeing Scottie's shot fall off the face of the earth sounded like a bride just bolted from the altar and knocked over the flower girl on her way down the aisle.
Luckily Scheffler will get a chance to reset this afternoon, sitting out the second session to power up for Sunday singles. But let this be a lesson to all those at home: If such things can befall the World No. 1, there's no hope for the rest of us.
MORE PRESIDENTS CUP 2022 STORIES FROM GOLF DIGEST