Courses
Sand Valley's Sedge Valley course announced as resort's newest addition, a unique par-68 course designed by Tom Doak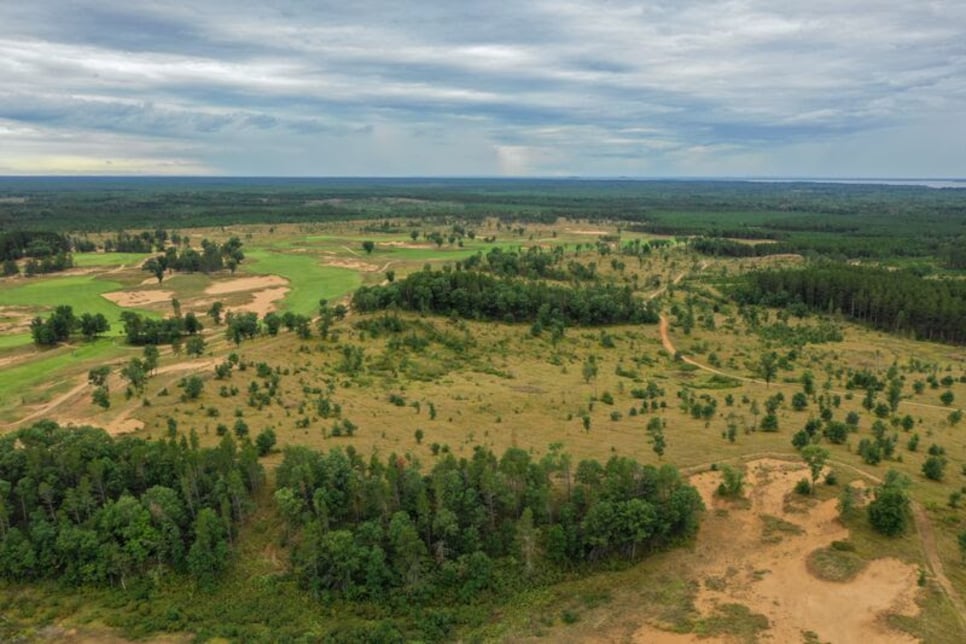 The fact Tom Doak has been selected to design the next course at Sand Valley should be a surprise to few people paying attention to the golf-course design world.
The unique, 6,100-yard routing that Doak and his team will build at the Nekoosa, Wis., resort is not your conventional golf course. And that's by design. When you consider the success Mike Keiser and his sons have had thinking outside the box—not just at Sand Valley but at Bandon Dunes, Cabot Cliffs and elsewhere—this story fits into their vision. A par 68? The new course, Sedge Valley, will continue to disrupt the traditions of golf design.
"We have had this great land, some of the best golf land we have," Michael Keiser told Golf Digest on Wednesday, "and we looked at regular links courses on it, and they didn't quite work, it was just a little cramped. So I said to [Doak], I said, 'Tom, this land is so good. I'm thinking about this concept, what do you think about it?'
"And Tom said, 'I like it, what if we did a full golf course but we didn't worry about par or distance, and I just designed the best golf holes?' So it'll be fun, and I think it's the best way to utilize this incredible land we have."
So it makes sense for not only Doak to be the third architect at Sand Valley, but for him to make his own mark.
"I've been amazed reading all our surveys, how impactful the Sandbox (the resort's 17-hole par-3 course) has been for our guest experience. So I've been thinking, what if we designed another par-3 course, or a course with a bunch of drivable par 4s?" Keiser said. "So I called Tom, not to ask him to build one, but I just asked him, I said, 'Tom, if that were to be our next course, and you designed it, would you feel like you're missing out at Sand Valley or would you be excited about it?' And he said, 'No, I think that would be awesome. I'd love it.' "
Keiser and Doak both discussed Swinley Forest, the 6,000-yard par-69 classic design that opened in 1910 in England, No. 37 on our last World 100 rankings, as inspiration for how a course can be special while lacking length or difficulty. Keiser's father, Mike Keiser, signed off on the third regulation course after walking the proposed layout last weekend with some of his friends. Michael Keiser cites the land's sedge grass that covers the entire site for creating a beautiful, almost savannah-like character while walking this land—due west of the existing courses, and left of the 16th and 17th holes at the original Sand Valley course, as it also wraps around 12 and 13.
The twists and turns with fewer valleys, and a little more variety, should create another unique entry for the Keisers at Sand Valley.
"Tom figured out how to unleash its best potential, and that was by taking this different approach," Keiser said.
Timing? Michael Keiser says they won't rush it. The resort will start clearing the land next spring—thinning out some of the trees and clearing things up. They'll go through refining the routing before construction will start in the next two years.
Here's the proposed routing from Doak: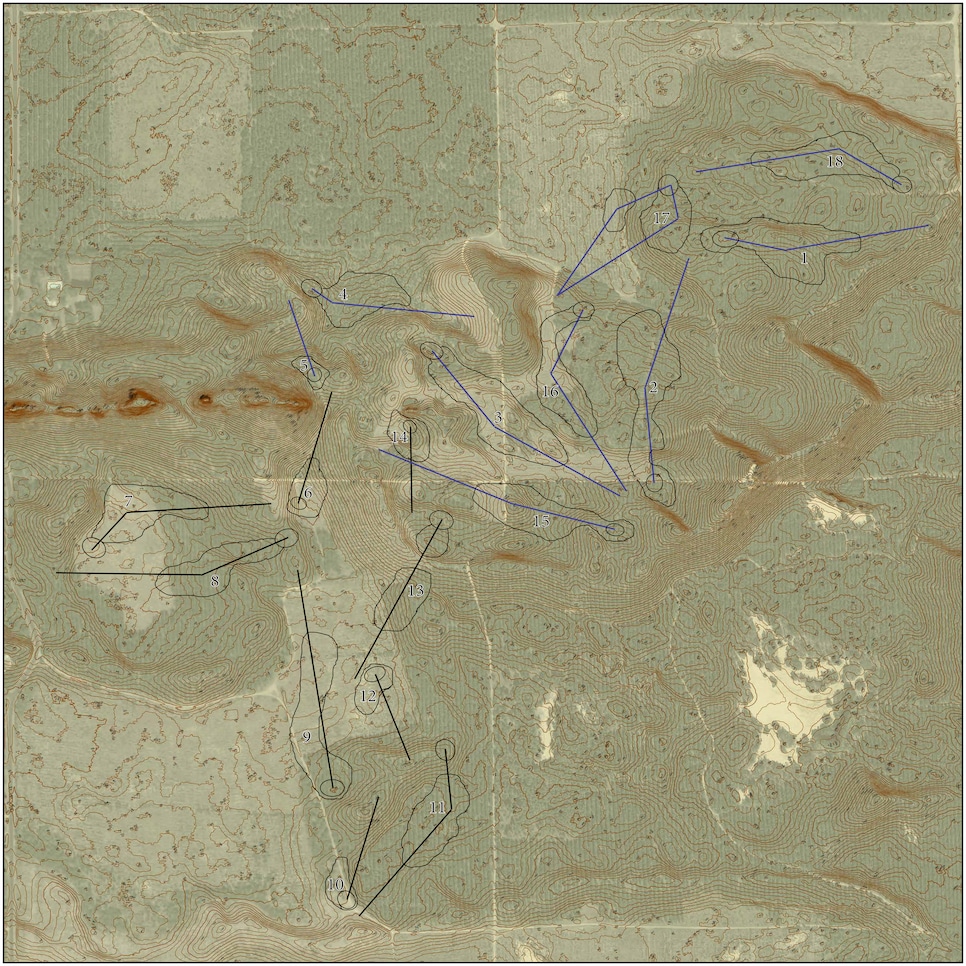 And a panoramic shot of the land: