Weather watch
Ryder Cup 2021: The weather feels like Ireland at Whistling Straits: advantage Europe?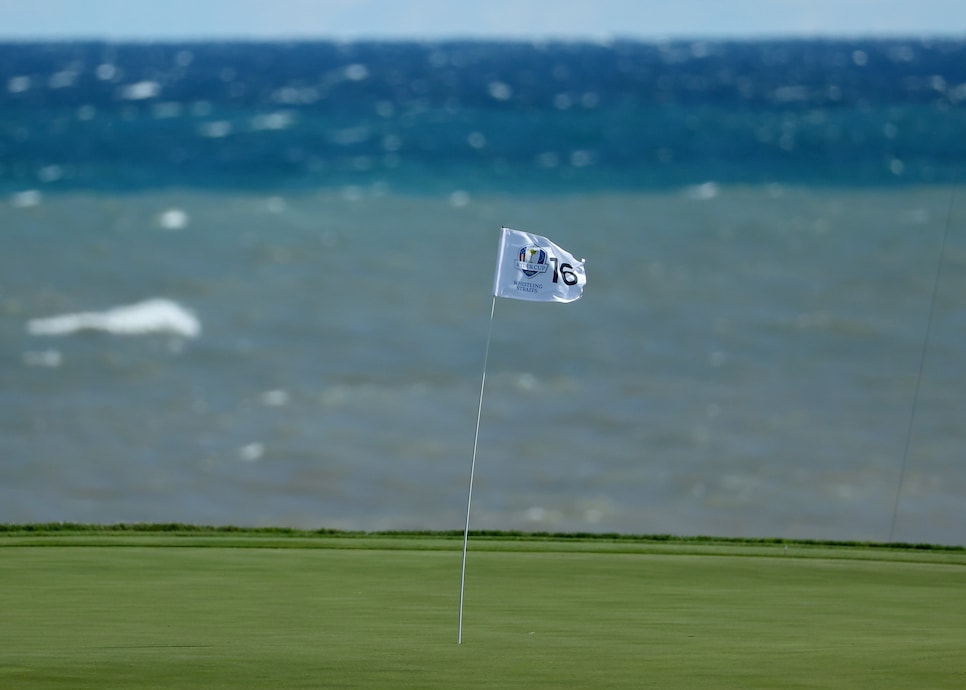 HAVEN, Wis. — In Ryder Cup lore, it will forever be remembered as "Jacketgate." Or as some mirthfully dubbed it, "Watergate." The Americans and their clothes manufacturers were totally unprepared for the torrential downpours that struck in the 2010 Ryder Cup in Wales, leaving them drenched to the bone in slickers that appeared to be made of paper. Rain in the British Isles? Who would have thunk it?
And it's not like they didn't already have a taste of it. It also rained throughout much of the week four years earlier at the K Club in Ireland, though the stuff that came down at the Twenty Ten Club was more of the biblical variety. You'd have been hard pressed to find more miserable sportsmen on Earth on that Friday.
It got so bad in 2010 that play was finally halted when the pools on the greens were simply too deep to ignore. During a delay, the American leadership rushed to the merchandise tent to buy new gear, and the Yanks, of course, took unmerciful ribbing from their counterparts. Tweeted Rory McIlroy with obvious glee: "Just have to say our waterproofs are performing very well!"
The ultimate downer: The Euros edged the Americans by one point (blame it on the suits?), four years after routing them by nine in Ireland.
This week at Whistling Straits, on a contrived and harsh piece of land overlooking Lake Michigan, there has to be an uneasy feeling for the Americans about the howling winds and roiling seas they've already experienced and seen, and the iffy forecast that could fall into Europe's lap.
For all U.S. captain Steve Stricker could do to make the Straits Course more favorable for his guys, the Wisconsinite had to know that it's the weather that could bite him on his "cheeks"—the term he's used this week.
On Thursday morning, the temperature in nearby Sheboygan was 58 degrees, with a "feels like" of 54. Flags were blowing stiff in winds gusting up to 20 mph. By 2:30 in the afternoon, it was raining. The current forecast for the start of play on Friday is for sunny skies and 50 degrees when the first match goes off at 7 a.m. local time. The high is expected to be 74,
Saturday is forecast to be the coldest day of the week, with a high of 65 and winds blowing 10 to 20 mph. For Sunday singles, a high of 72 is expected, with partly cloudy skies and winds from 5 to 10 mph.
There is no rain forecast for the weekend, but that, of course, could change quickly.
On Wednesday, Europe's Irish captain, Padraig Harrington, joked of the weather, "This would be a beach day at home." But he first downplayed questions about how it might provide an advantage for his side. "Look, my players don't need that," he said. "They're good enough. They're great ball-strikers. We're not looking for extreme windy conditions, difficult conditions, tricky conditions. We don't' mind a good, solid test."
MORE RYDER CUP PREVIEW STORIES FROM GOLF DIGEST