Ryder Cup
What should the Ryder Cup do about the LIV Golf dilemma?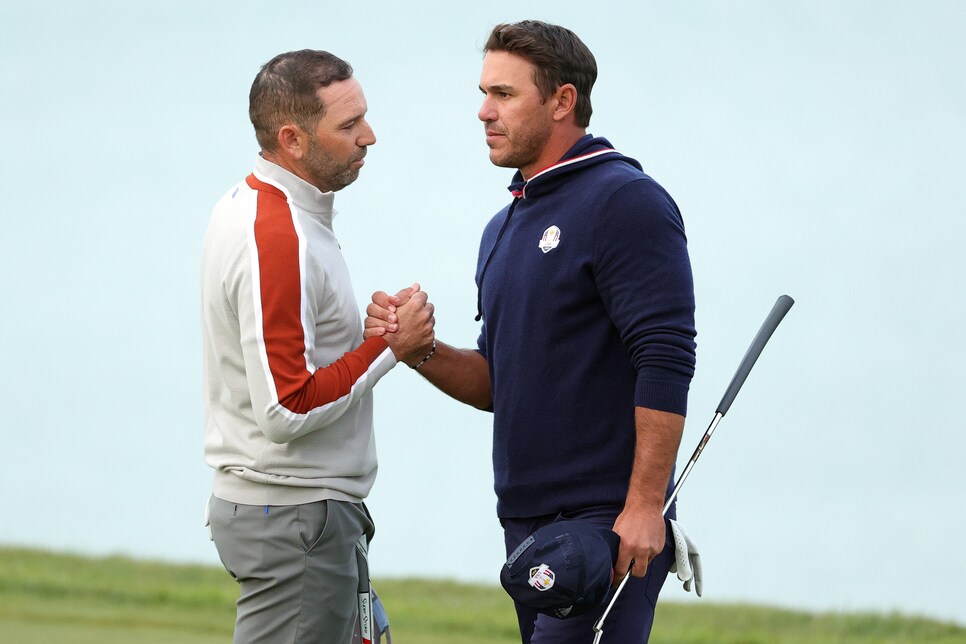 There's an odd dilemma with this year's Ryder Cup: The biennial event is a mere 86 days out, and who is eligible to compete—or more specifically, who's not—remains unclear.
The quagmire in question is LIV Golf, the circuit that spurred a civil war in professional golf over the past two years. For while most LIV members with European ties surrendered their DP World Tour memberships, and thus disqualifying them from playing in the Ryder Cup, American LIV players have a separate prerequisite for United States Ryder Cup eligibility, with their PGA of America membership allowing them to compete despite being suspended by the PGA Tour. At least, that's the current belief, as the U.S. Ryder Cup team has not stated with authority that LIV members will definitely be allowed to compete. Complicating matters is the recently-announced joint venture between the PGA Tour, DP World Tour and Saudi Arabia's Public Investment Fund (a.k.a. LIV Golf's financial backers), which has ended the litigious battles between the entities and hopes to return unification to the sport.
So, should the United States make a captain's agreement to play by the same rules at the Europeans? Should the Europeans allow its former members to regain their eligibility? How many players do these rules truly impact? The subject is tackled on the debut episode of "The Ryder Cup Radicals," a new limited-run podcast series featuring writers Shane Ryan, Luke Kerr-Dineen and Joel Beall.
The group dives into the deep end of the LIV Golf imbalance, then it's on to discussions of the new closed circuit of U.S. captaincy, and Europe's key revival of the Hero Cup. The boys also hit hard-hitting Italian-centric concepts like sambuca, burrata, and the beauty of the word "Madon!" while pitching for this year's Rome site to erect a Colosseum Hole that puts the Phoenix Open's Stadium Hole to shame.
Subscribe to the Ryder Cup Radicals on Golf Digest's Local Knowledge podcast feed.