Ryder Cup
LIV Golf eligibility for Ryder Cup remains uncertain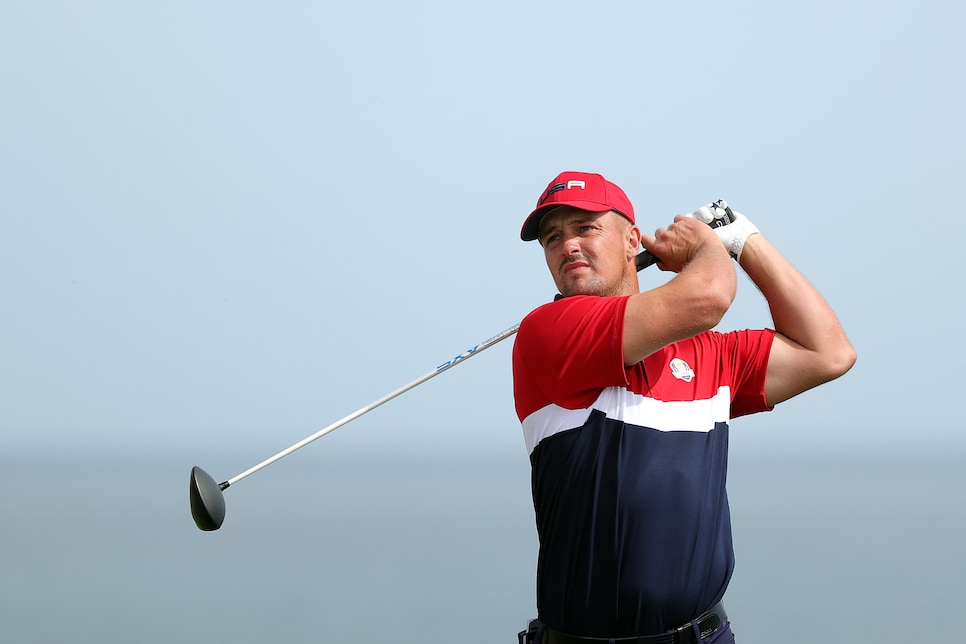 The 44th Ryder Cup is just months away. And according to the United States captain, who is eligible for each team remains uncertain.
While players who defected to LIV Golf were thought to be on the outside for the biennial event—punctuated by Henrik Stenson losing his European captainship when signing with the Saudi-backed circuit—there has yet to be an official ruling from either Team Europe or Team USA about the matter. Speaking to the media ahead of this week's Zurich Classic, American Ryder Cup captain Zach Johnson said "no decisions have been made" regarding what to do with LIV Golf players.
"There's still a lot of time left in that regard, and so many fluid factors involved," Johnson said Wednesday. "As far as personally making decisions, no.
"I will add that, when it comes to that notion, there's numerous factors, like I mentioned, but I am going to rely heavily on—actually, looking back at my previous cups that I've been a vice captain, I'm going to rely heavily on the guys that actually make the team because it's their team. So I don't know who those six are going to be, obviously, but their ownership and their opinions will weigh heavily into what I, what we, decide to do."
At the 2021 PGA Championship, PGA of America CEO Seth Waugh told the media that it was his belief that members of a Saudi league would be ineligible for the Ryder Cup and PGA Championship, as players who were banned or suspended by the PGA Tour would likely lose their PGA of America memberships, a prequiste to play in both events. Waugh reiterated those comments last May at the 2022 PGA Championship.
However, the 2023 PGA Championship will allow LIV Golf members to compete, and the PGA of America's ranking system still has LIV Golf players eligible to receive points towards automatic qualification, raising the question if an avenue remains for the Ryder Cup. Off a runner-up finish at the Masters, Brooks Koepka is currently ranked 17th in the U.S. Ryder Cup points standings, the highest spot of any American playing on the LIV circuit.
Somewhat complicating the plot is the PGA of America's presence in a Department of Justice antitrust probe spurred by LIV Golf's accusations that golf's governing bodies and decision makers were working with the PGA Tour.
For the European team, the decision might not be as ambiguous, as a recent court ruling upheld the DP World Tour's suspensions and bans to LIV Golf defectors. Following the ruling DP World Tour CEO Keith Pelley said it will be more difficult for LIV Golfers to qualify for the Euro team.
Three U.S. players from the 2021 Ryder Cup—Koepka, Dustin Johnson and Bryson DeChambeau—are current LIV Golf members, as is former U.S. assistant captain Phil Mickelson. Five European players from the 2021 squad left for LIV Golf in Sergio Garcia, Paul Casey, Ian Poulter, Lee Westwood and Bernd Wiesberger.
The 44th Ryder Cup begins Sept. 29 in Rome. The Americans are the defending champs, but have not won the cup on foreign soil since 1993.