Ryder Cup
Despite new deal, LIV golfers still unlikely to play for 2023 European Ryder Cup team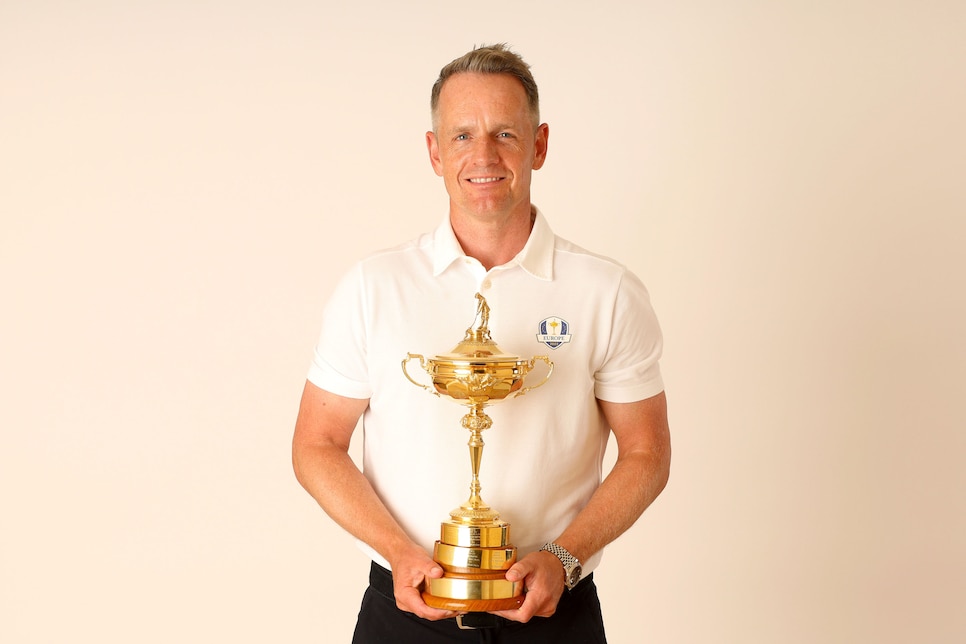 It was one of the first questions DP World Tour chief executive Keith Pelley was asked. In a zoom session with members of the U.K. media following Tuesday's surprise announcement of the pending deal to unify the PGA Tour, DP World Tour and LIV Golf, Pelley was quickly quizzed on the future of players like Ian Poulter, Lee Westwood, Sergio Garcia and Henrik Stenson with regard to European Ryder Cup selection—specifically the team competing this September in Rome. And perhaps understandably, Pelley at first tried to dodge the issue.
"There's only two criteria to being a Ryder Cup member or player," Pelley said. "You have to be European, and you have to be a member of the DP World Tour. And that's the only criteria. After that, you can qualify or [European captain] Luke [Donald] can select you."
That was never going to satisfy the assembled journalists and the follow-up soon arrived: Is there any way back for the four men above, all of whom have resigned their DP World Tour memberships after jumping to LIV Golf?
"They chose to resign, so currently they are non-members, so they are not eligible to be on the Ryder Cup team," Pelley responded. "They haven't requested reinstatement, but they may request it. There would have to be an exceptional circumstance to allow them to reinstate their membership based on the rules and regulations. The deadline [for membership/eligibility] was May 1. However, I can emphatically tell you that if they were to ask for reinstatement and we were to consider it, they would still need to serve their suspensions and pay their fines."
So, as things stand, it is extremely unlikely that any of the four—who boast 33 Ryder Cup appearances between them—will be eligible for this year's matches in Italy. Conversely, American players who left for LIV can still qualify despite being prohibited from playing in PGA Tour events based on still technically being members of the PGA of America.
As for two years down the road at Bethpage Black on Long Island, that appears to be another matter. By way of example, Stenson, who was removed as this year's European captain in the wake of his decision to join LIV Golf, would surely have a strong case to be reinstated in the role two years from now.
But before that, there are many hoops to jump through for this year's matches, as Pelley was quick to reiterate.
"They would have to do a number of things," he said. "They would have to request to be reinstated. They would then have to serve their suspensions. They would have to pay their fines. Then they would have to qualify or be selected by Luke. And we would have to determine that we wanted to change our rules and regulations, which states that you have to be a member by May 1."
Down the road, then, there looks like the opportunity for those who jumped to return to the fold. But to do so before September doesn't look likely.