Public Enemy No. 1
Ryder Cup 2021: Ian Poulter says the U.S. fans have been wishing him well this week. Wait, what?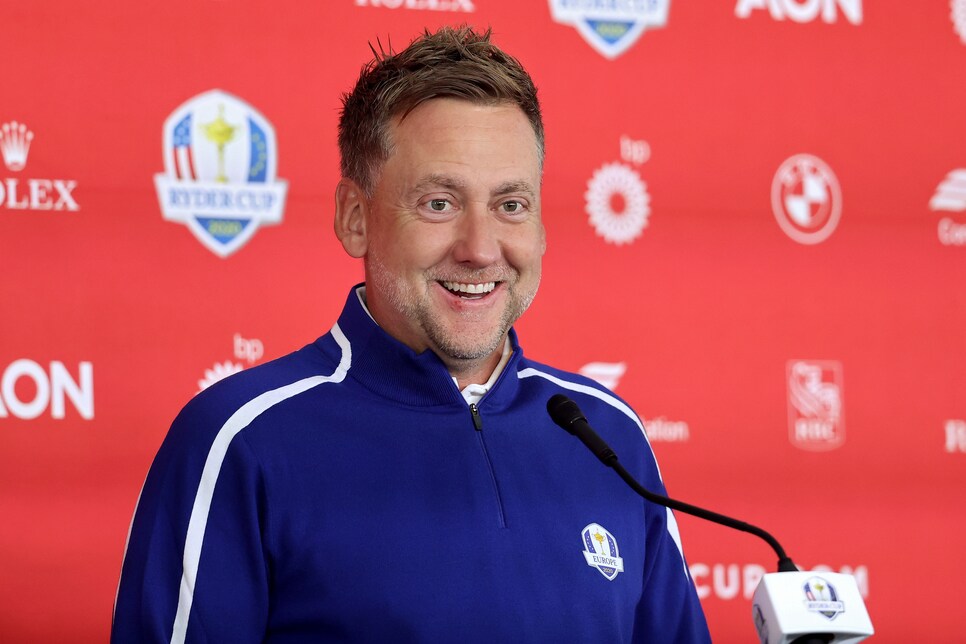 We can't seem to agree on much these days, but one thing every American golf fan can agree on during Ryder Cup week is hating Ian Poulter with the passion of 1,000 suns.
To be clear, it's strictly a sports hate. It's hatred out of respect for Poulter's ability to consistently stick a dagger through the hearts of the USA every two years. As the saying goes, they don't boo nobodies.
Poulter is very much somebody on Ryder Cup week. Public enemy No. 1. He knows this, and likely expects plenty of vitriol to come his way once the first tee shot is struck on Friday. So far, though, the American fans have been wishing him well at Whistling Straits.
"The U.S. fans have bee brilliant so far," Poulter said Wednesday morning. "They really have. They're wishing me well. Not too well, but they're wishing me well, which is quite nice. That hasn't always been the case, but so far so good."
Have the American fans lost their fastball?
Kidding aside, this is actually a good thing considering some of the fan-player nonsense that has gone on since fans began returning to sporting events. Having said that, it's only Wednesday. If Poulter drops a 30-footer to win a match Friday or Saturday evening after beers having been flowing all day, something tells us the fine folks of Wisconsin won't be "wishing him well."