News To Me
Ryder Cup 2021: Brooks Koepka has 'no idea' what Bryson was teasing. Round and round we go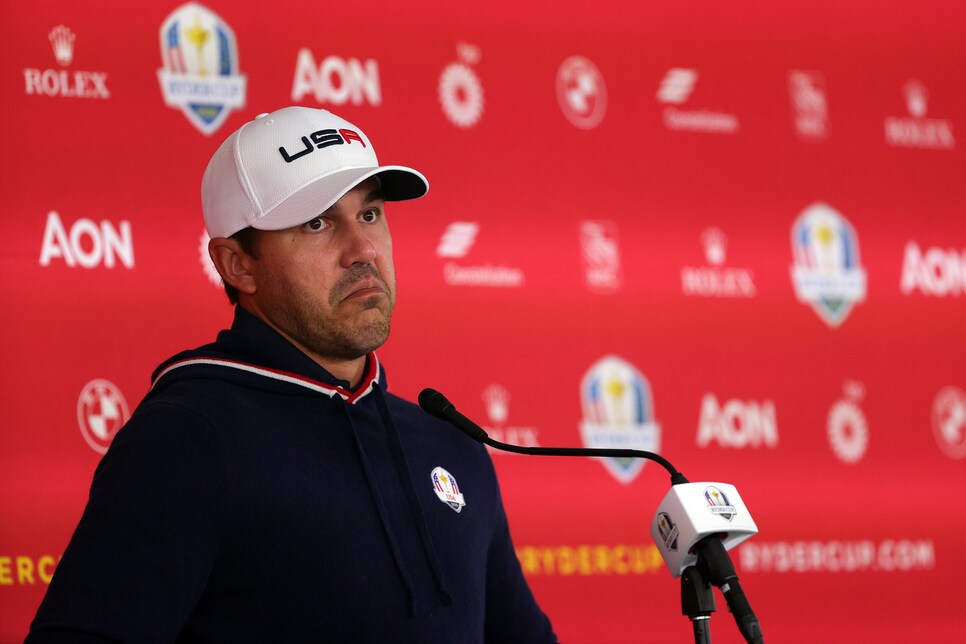 On Tuesday, a clip of Brooks Koepka and Bryson DeChambeau exchanging words on the Whistling Straits range grabbed the attention of the golf world. The conversation appeared to be quite civil, and DeChambeau later confirmed that the two had spoken at dinner the previous night. He even insinuated that there may be "something fun" involving the two of them in the near future. Feud over! Beef squashed! Positive vibes only.
Aaaaaaaaaaaaaaaand it's gone. Two days later, Koepka was asked about DeChambeau's vague tease, and if he'd be able to elaborate on it. A made-for-TV match? A celebrity-boxing event? A Peyton and Eli-like broadcast where the two sit down together and break down the Sanderson Farms?
Koepka did not elaborate, because the whole thing was news to him.
"I have no idea," the four-time major champion said. "I didn't listen to the comments or whatever he said, so I have no idea."
To be fair, this is neither a confirmation nor a denial of whatever DeChambeau was teasing. Koepka might be playing dumb, or he might actually have no idea what DeChambeau was referring to. Either way, he didn't flat out say that "something fun" wasn't happening, so there's that.
Having said that, it's certainly a new, interesting wrinkle in the Brooks-Bryson saga, one DeChambeau wants desperately to end and one Koepka seems to have no problem continuing. Here's what he said when he was asked what the current state of their relationship was:
"We are on the same team together. We've had dinner almost every night as a team. I got here on Monday. Everyone who is on our team is interacting and everybody is participating in conversations and doing everything we need to do."
Big Marshawn Lynch energy.