Wait, What ?
Ryder Cup 2023: Sam Burns drops TMI bomb, admits he was on the toilet when he got the call that he made the team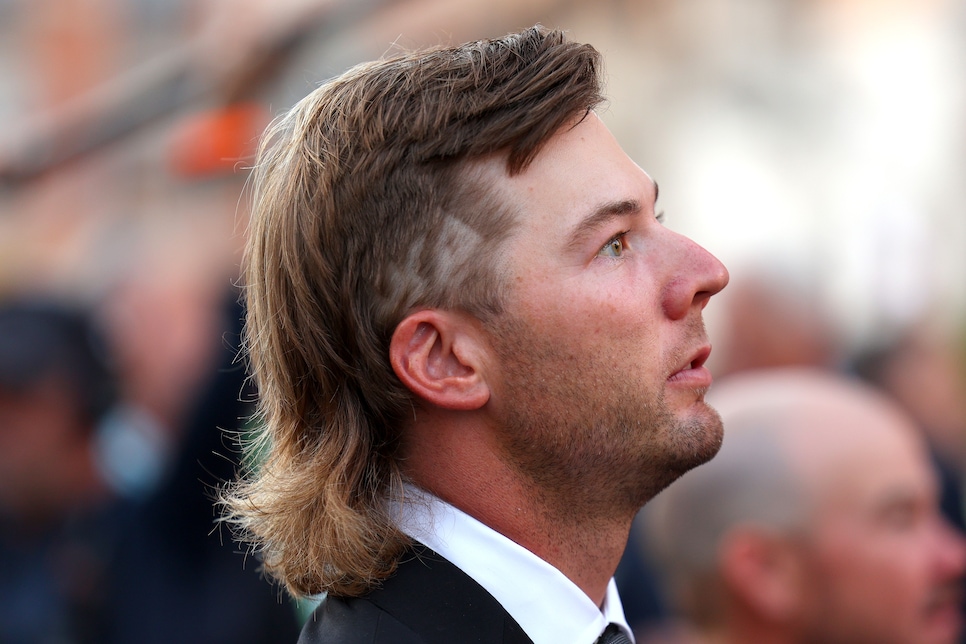 As good of a player as Sam Burns is, no one has ever mistaken him for a good quote. That's Rory McIlroy and Brooks Koepka's department, among others. However, all it takes is one good quote to flip that notion on its head.
We're not sure we'd describe this Burns quote as a "good" one, but it's certainly ... something. It is the TMI bomb of all TMI bombs. Take-it-to-your-grave material. Burns disagreed, though, going into great detail about the situation he found himself in when U.S. Ryder Cup captain Zach Johnson called him to inform him he had made the team. First came the text Johnson had sent to all the possible candidates on Sunday night after the Tour Championship at East Lake, Johnson saying he'd call everyone individually on Monday morning. With his fate hanging in the balance, Burns didn't get a lick of sleep.
"I get up Monday morning, well, not really get up. Stand up out of bed I guess," Burns told SiriusXM PGA Tour Radio's Taylor Zarzour. "And I told Caroline, my wife, we've got to get out of the house for a little bit, let's just go somewhere. So we went to a little coffee shop, sat aroudn there for a little while, and then went back to the house. We get back to the house, and I had to go to the bathroom."
This is normally the point we'd all put two and two together, no pun intended, and understand what he was implying. Coffee drinkers get it. You drink it, your stomach tells you it's time, and that's that. Burns spared no details, though.
"Like, bathroom-bathroom," he added. "So literally as soon as I sit down, Justin [Thomas] started texting me asking if I had heard anything yet. And while I'm responding to him, Zach calls me. Of course I had to answer, and it's kind of small-talking, and he's like 'hey, as the captain of the U.S. Ryder Cup team, I just want to officially invite you...' And I'm like, mid-poop.
"And then I start crying because he just told me I'm invited. So much was going on. So while I'm on the phone with him, I'm trying to wipe and get out of there and also go tell Caroline. She comes around the corner about that time and she's asking me. I guess she heard me on speakerphone, and I gave her a thumbs up. It was really cool, but, that was real life right there."
It certainly is real life, Sam, and it's certainly the type of detailed answer those of us in the media dream of getting out of players every time we ask them a question. Just maybe not those details. Even we can admit those details might be better for the boys in the team room.