go hogs go!
John Daly drops NSFW Instagram post to golf fans' delight (because, of course)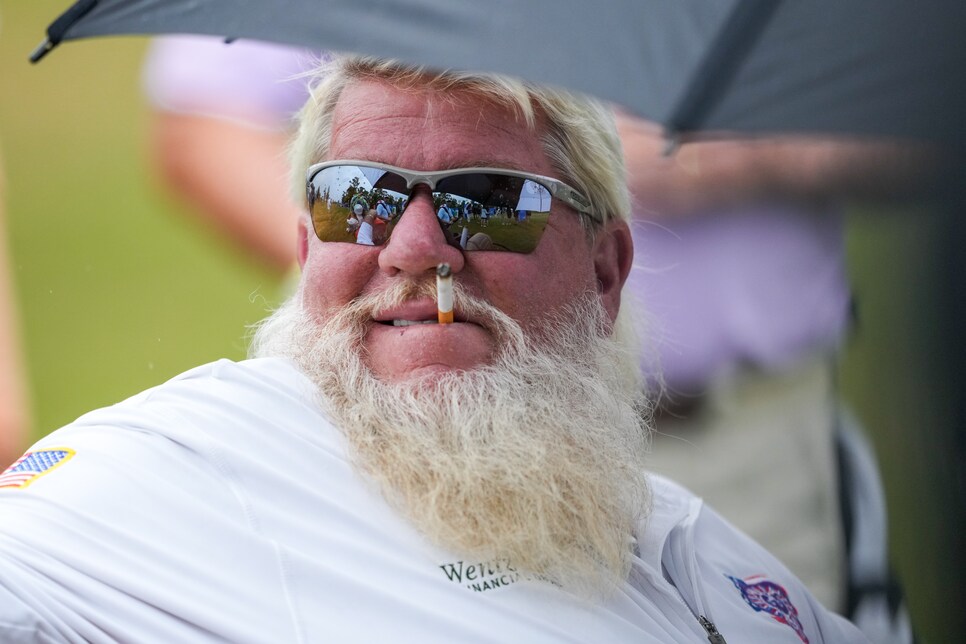 No one does it quite like John Daly. For better and for worse. Mostly for better.
The golf legend flips over carts, orders Taco Bell, partners with Hooters and (insert a million other things here) with both reckless abandon and aplomb. The man teaches us day in and day out to live every moment like it's our last. He brings that sense of wonder with him wherever he goes, despite everything else in the world telling him not to.
This week, John Daly took to Instagram to point out, umm, a fortuitous hornets' nest perfectly placed near his statue at Mystic Rock at Nemacolin Woodlands Resort in Pennsylvania.
"Thanks to the hornets for making it life size #savethebees @nemacolin #mysticrock"
We're assuming you know what's happening here, but just in case the red arrow should make it pretty clear cut. That's simply good placement by the bees, an insect well-known for its sense of humor. And the comments don't hurt either.
"Hahaha!!! Does it itch or sting?" asked country artist Randy Houser. "I've seen it… it's actually bigger," added another. One made sure to note that, "It needs its own beer and cig …. 💯" Yup, John Daly's followers are definitely John Daly's followers.
We're in for a hell of a golf week if this is being posted before the Ryder Cup. It can only get more nuts from here. Sorry, we had to.