Tour Life
Rickie Fowler reveals the rare piece of sports equipment he and his wife had at their house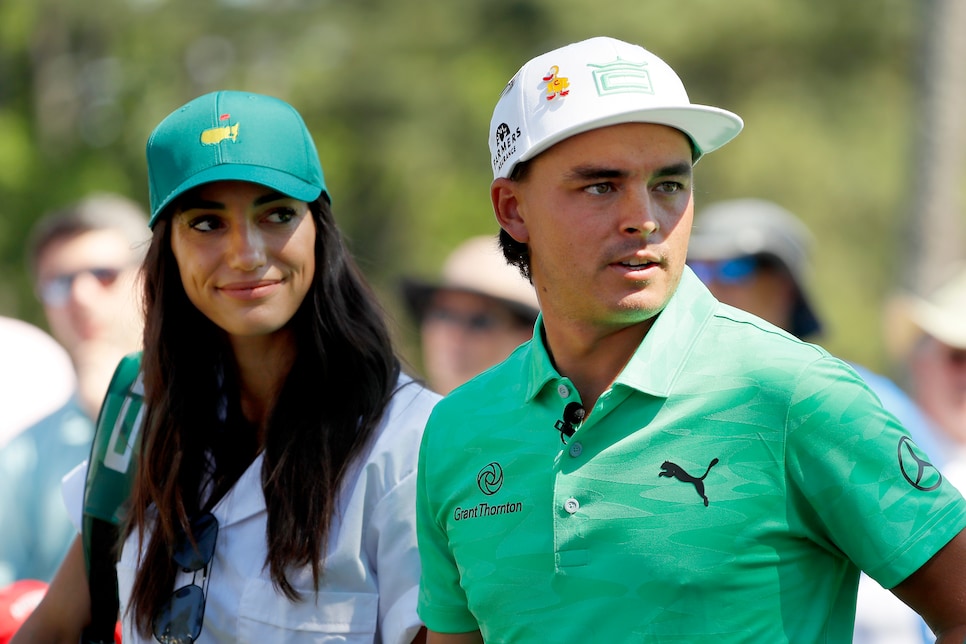 Long, long before the world was obsessed with the relationship of Taylor Swift and Travis Kelce, the golf world got all worked up over an even more athletic celebrity couple. You had PGA Tour star Rickie Fowler and Allison Stokke of track-and-field fame. Again, it wasn't quite Taylor-Travis, but it was exciting times around here.
And while we have to wait to see if Taylor-Travis will stand the test of time or if their relationship is all some big PR stunt, Rickie and Allison were—and are—the real thing. The two got hitched in 2019 and had their first kid in 2021. But on Wednesday Rickie revealed they had something much more rare at their house. A pole vault pit. Yep, a pole vault pit.
OK, so it makes perfect sense when you remember that Stokke was a pole vaulter with Olympic hopes after earning All-American honors at Cal in 2011. So while she didn't quite represent the red, white, and blue at the highest level like her husband is doing at this week's Ryder Cup, she was an elite pole vaulter. And why wouldn't an elite pole vaulter have her own pole vault pit at her house if she have the room? Stokke posted pics of her setup a few years back.
It was a few years back. My wife, she pole vaulted and has kept up with Mondo's career. He's obviously a very impressive pole vaulter and continues to break his own world record. We actually had a pole vault pit at our house in Florida, and Mondo and his brother, Andreas, came to pick that up. We didn't need it anymore. So that's now his practice pit back in Louisiana.
It was kind of fun because we were able to make a couple-day trip out of it. They came down, played some golf, got to spend some time with him and his brother.
Mondo is an impressive athlete. I was definitely impressed by his golf game.
They're a very talented family. I know his brother plays baseball. I'm not sure if many people follow pole vaulting or anything --
We don't, Rickie, but the more you know, right? Sounds like Mondo is going to be even tougher to beat now. Anyway, this obviously has nothing to do with Team USA's chances this week. Or what Rickie has replaced the pole vault pit with in his backyard. Come to think of it, we're disappointed no one asked a follow-up question. Oh well, next time.