Ryder Cup
Ryder Cup 2021: Tiger congratulates winning U.S. team after motivating them all week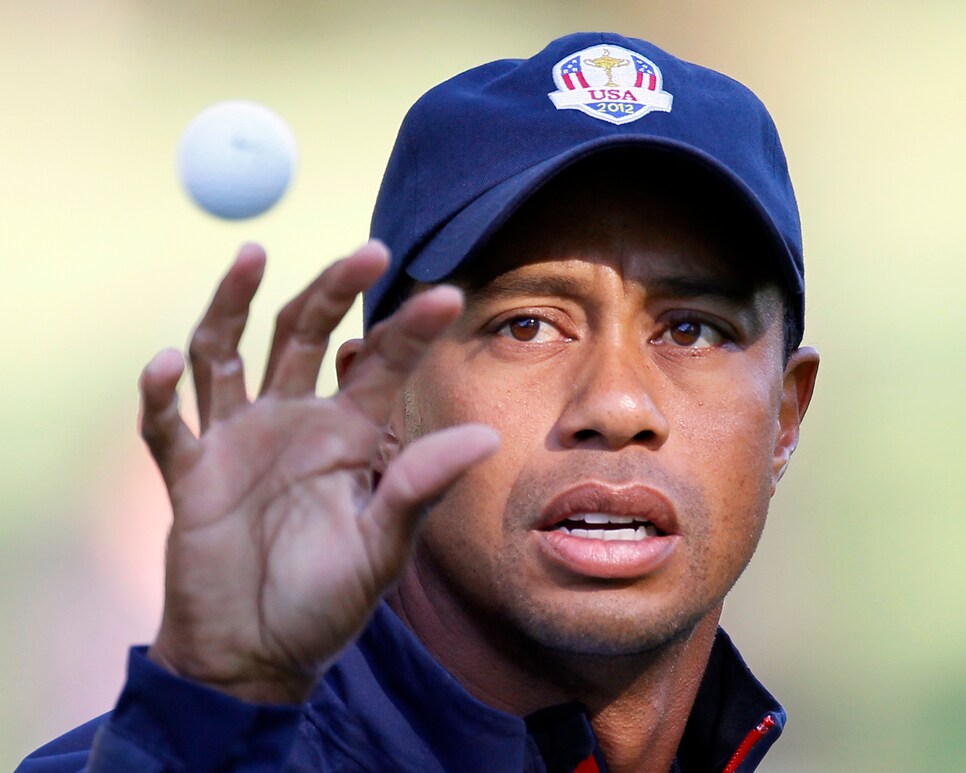 Tiger Woods, shown at the 2012 Ryder Cup, was a presence in the U.S. team room at Whistling Straits even if he wasn't there physically.
AP
Tiger Woods might not have been physically present at the 43rd Ryder Cup, but his presence was felt throughout the week among members of Team USA.
"The overall picture was just wishing the guys good luck and congratulations for making the team, and a few personal things from Tiger himself,'' Stricker said. "He's a friend of a lot of these guys and these guys look up to him, and I lean on him a lot throughout this whole process. So it was great to hear from him and provide some words of encouragement to these guys.''
According to reports, Tiger messaged again on Saturday night, the U.S. leading 11-5, imploring the team to "step on their necks" in the final singles session on Sunday.
Suffice it to say, the Americans listened, winning seven of the 12 matches to cap an emphatic 19-9 win, the most lopsided victory since continental Europe was added to the matches in 1979.
After the drubbing, Tiger took to social media to acknowledge the victory.
"He's part of our Ryder Cup team," Stricker explained early in the week. "He's part of what we do. He's been part of so many of these teams. So to bounce ideas off of him, all of us, players alike, I know some of the players went over to see him."