Pop Quiz
Russell Wilson added the San Francisco 49ers mascot to the weekly scouting report to see if anyone would catch it, only DK Metcalf did
Russell Wilson wanted out, and for a few brief days this spring, it looked like he would get his wish. Chicago offered up a king's ransom, Wilson was pushing hard, and then suddenly everything fell apart. Pete Carroll didn't want a rebuild. Russ has Seahawk in his blood, for better or worse. After weeks of posturing, bluster, and rumor, everything remained just as it was, as it sometimes does.
That, however, didn't fix the Seahawks' problems, the very same that made Wilson want a trade in the first place. Since attempting to throw a slant from the two yard line in the closing seconds of Super Bowl XLIX, the Seahawks have embarked on a long, slow decent toward .500 football. Typified by abysmal offensive line play, the dismantling of the Legion of Boom, and questionable coaching, the Seahawks have become quietly dysfunctional, typified by a very meh 2-2 start to the season and this little anecdote about Russell Wilson.
The fact that Wilson felt the need to add Sourdough Sam to the weekly scouting report to see if anyone was paying attention says a lot. The fact that only DK Metcalf caught it says even more. The Seahawks were once a vicious, disciplined team that made up for a lack of playmakers but simply outworking and outhinking their opponents. Now they're like "ah sh*t, Sourdough Sam is only allowing a completion on 12.6% of dropbacks this season." It's anecdotal, sure, but it's also a really bad look.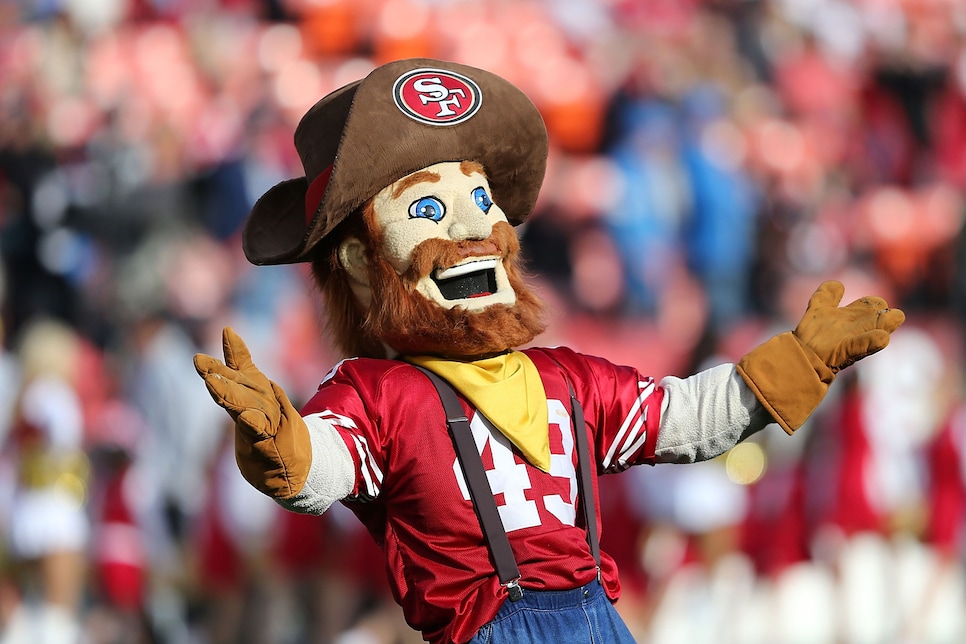 The good news is that the Seahawks managed to beat the 49ers on Sunday, who lost Jimmy Garoppolo to injury midway through the game. That gets them off to a 1-0 start in the murderer's row that is the NFC West right now. With heavy hitters like Rampage and Big Red looming on the schedule, however, it could still be a longgggg season for Mr. Unlimited and the boys.