PGA Tour
Rory McIlroy feels sympathy for fans' treatment of Bryson DeChambeau: 'It's pretty sad to see'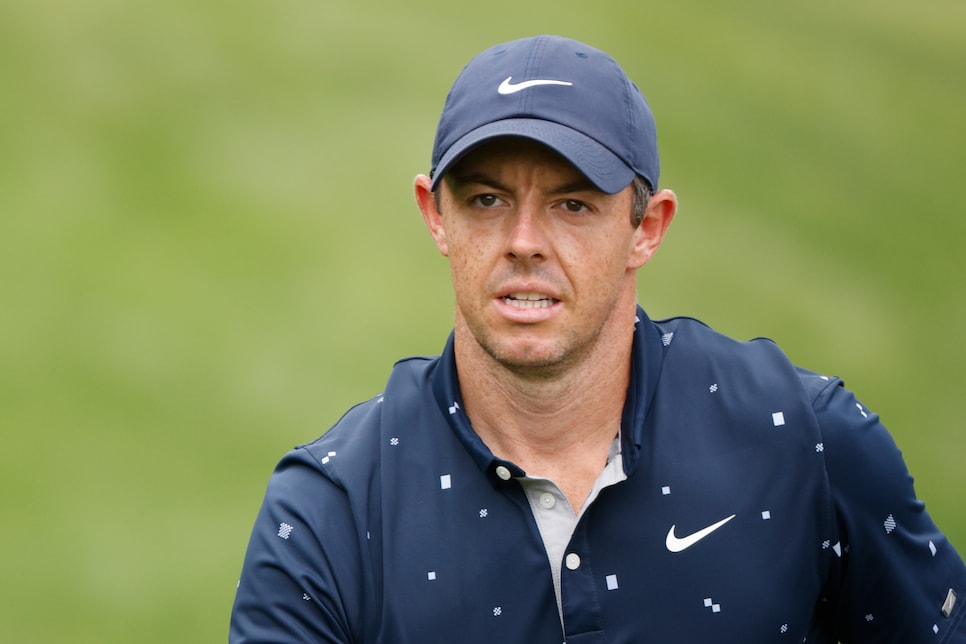 ATLANTA — Ryder Cups aside, Rory McIlroy doesn't have to deal with drunken fans calling him names. He's among the most universally liked players on the PGA Tour—you'll struggle to find a player, caddie, volunteer, broadcaster, writer or insect who will say a negative word about him. On the other end of the popularity spectrum is Bryson DeChambeau, who has emerged as a controversial figure and dominated headlines on the PGA Tour for more than a year.
On Wednesday, ahead of his attempt to win a third FedEx Cup title at the Tour Championship, McIlroy was asked about the hottest topic in golf.
"I certainly feel some sympathy for him because I don't think that you should be ostracized or criticized for being different," McIlroy said. "I think we have all known from the start that Bryson is different, and he is not going to conform to the way people want him to be. He is his own person. He thinks his own thoughts, and everyone has a right to do that. There are certainly things that he has done in the past that have brought some of this stuff on himself. I'm not saying that he's completely blameless in this.
"But at the same time, I think he has been getting a pretty rough go of it of late and it's actually pretty sad to see because he, deep down, I think, is a nice person and all he wants to do is try to be the best golfer he can be. And it just seems like every week something else happens, and I would say it's pretty tough to be Bryson DeChambeau right now."
DeChambeau has refused to speak with print media since he made comments about not getting a COVID-19 vaccine at the WGC-FedEx St. Jude Invitational. And while the television broadcast didn't necessarily convey it, multiple on-the-ground reports suggested DeChambeau was heckled throughout Sunday's final round at last week's BMW Championship, where he lost in a six-hole playoff to Patrick Cantlay.
"I don't know if anyone else on tour has spoken up for him, but I definitely feel for him a little bit," McIlroy said. "And I agree, I don't think he's completely blameless in all this, but at the same time, I think he's trying to become better and he's trying to learn from his mistakes, and I think everyone should give him a chance to try to do that."