PGA Tour
Bryson DeChambeau talks about having COVID and doesn't see himself getting a vaccine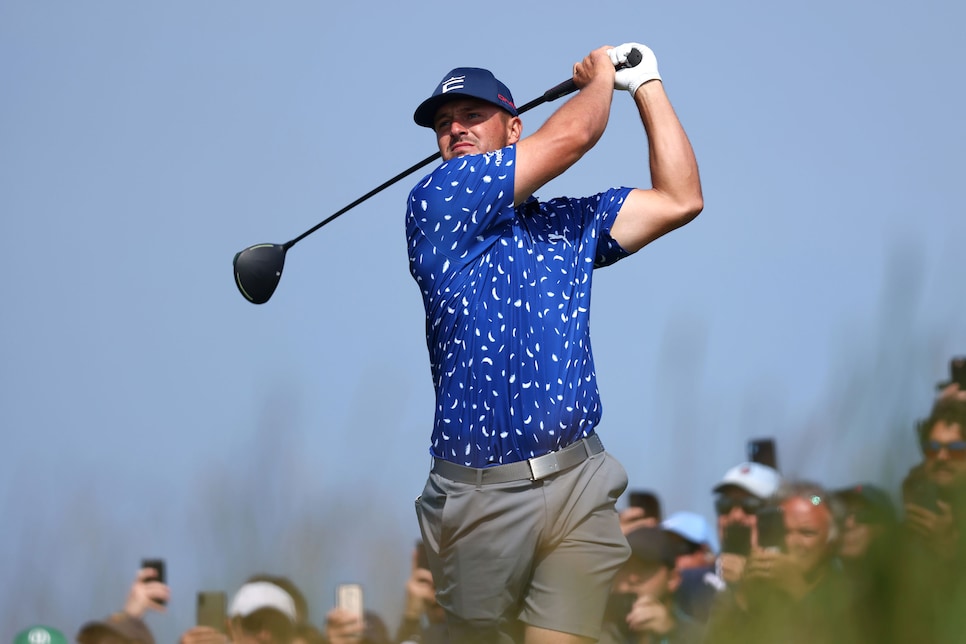 Bryson DeChambeau says he lost 10 pounds and had some "coughing spurts" during his illness with COVID-19, but he now doesn't see a need to get a coronavirus vaccine.
"The thing is, the vaccine doesn't necessarily prevent it from happening," DeChambeau told Golfchannel.com after practicing on Wednesday for the WGC-St. Jude Invitational. "That's where for me, I'm young enough, I'd rather give it to people that need it. I don't need it. I'm healthy. I'm a young individual that will continue to be healthy and continue to work on my health. But I don't think that taking a vaccine away from someone that could need it is a good thing."
DeChambeau tested positive on July 23, forcing him to withdraw from the Olympics. The World No. 7 was replaced by Patrick Reed, who tied for 22nd, eight shots behind American winner and World No. 4 Xander Schauffele. DeChambeau said he "didn't feel anything" in terms of emotions about missing the Games in Tokyo "because I wasn't playing in it."
"It didn't matter," he said. "It was sad when I tested positive. And then after that, my brain just shifted into a place where, OK, I wasn't in the Olympics. It is what it is."
DeChambeau makes his return to competition this week in Memphis, coming off a T-33 at the Open Championship. He's struggled over the past couple of months, with his last top-10 finish coming in a T-9 at the Wells Fargo Championship in early May.
"I'm not really expecting much," he told Golfchannel.com of his expectations. "I'm just trying to get out here and feel good again and get my swing in a place where I'm comfortable. Maybe lower expectations will help me play well this week."