Olympics
Bryson DeChambeau out of the Olympics after testing positive for COVID-19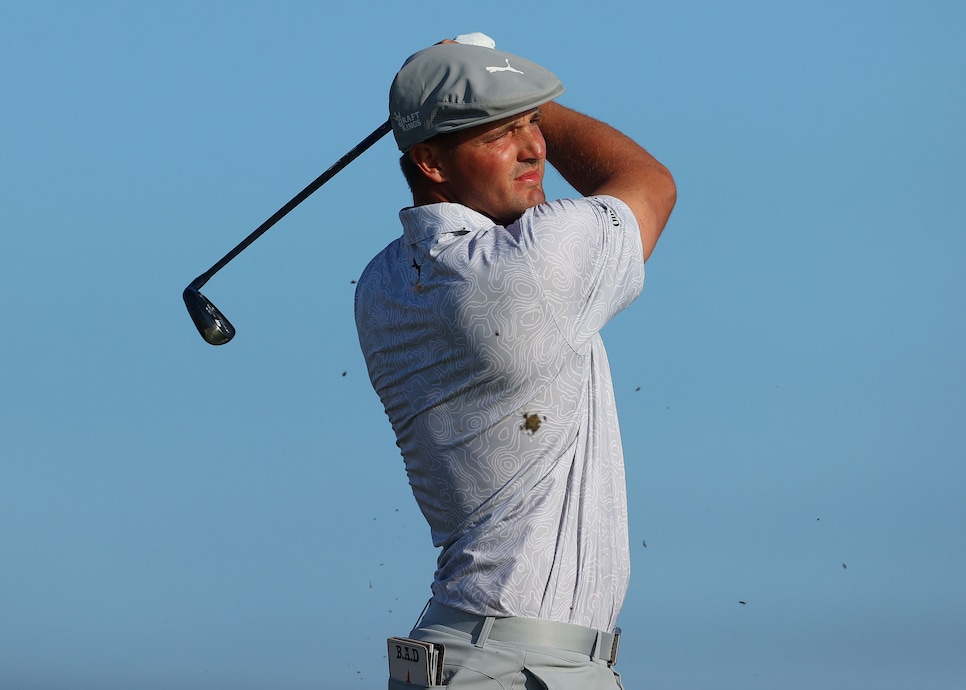 Bryson DeChambeau will be forced to miss the Tokyo Olympics after testing positive for COVID-19.
Andrew Redington
Bryson DeChambeau's bid for an Olympic gold at the Tokyo Games has come to a premature end. On Saturday, the International Golf Federation revealed that the former U.S. Open champion had tested positive for COVID-19 in his final screening before leaving the United States for Japan. As a result, he will be unable to participate in the Olympics.
"I am deeply disappointed not to be able to compete in the Olympics for Team USA," DeChambeau, 27, said in a statement. "Representing my country means the world to me, and it is was a tremendous honor to make this team. I wish Team USA the best of luck next week in Tokyo. I will now focus on getting healthy, and I look forward to returning to competition once I am cleared to do so."
The IGF announced that Patrick Reed will replace DeChambeau in the Olympic field, pending his passing the requisite testing protocol in the next three days before he goes to Tokyo. Reed is playing in this week's 3M Open where he is tied for 29th through three rounds at TPC Twin Cities. He is expected to complete the tournament and then make his way to Japan. The first round of the men's Olympic competition begins on Thursday at Kasumigaseki Country Club in Kasahata, Saitama, Japan, about 35 miles northwest of downtown Tokyo.
"I am so excited to have the opportunity to represent our country and be a part of Team USA in Tokyo," said Reed, who competed at the 2016 Rio Games and finished T-11. "I wish Bryson nothing but the best, and I know how disappointed he is to not be able to compete, and I will do my best to play my best and represent our country."
Along with Reed, the U.S. men's contingent in Tokyo consists of Justin Thomas, Collin Morikawa and Xander Schauffele. DeChambeau earned the final of the four spots available for an American golfer by being ranked inside the top 15 in the Olympics Rankings (sixth). Patrick Cantlay, Brooks Koepka and Reed were the next three highest ranked Americans on the reallocation list. It is unclear whether Cantlay and Koepka were contacted to replace DeChambeau.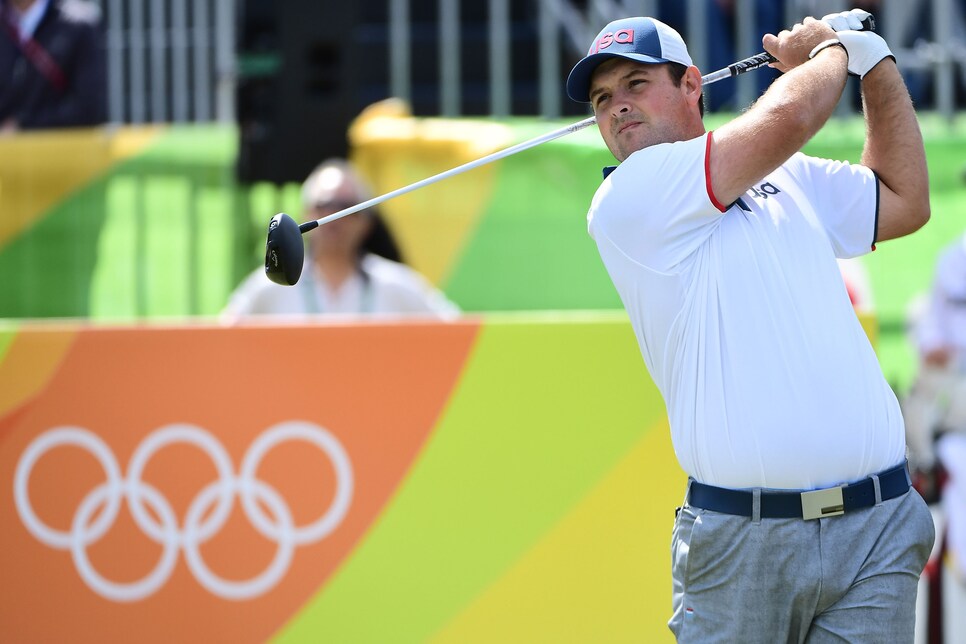 Patrick Reed competed for the U.S. at the 2016 Rio Games, where he finished T-11.
EMMANUEL DUNAND
"We're obviously disappointed for Bryson, as we know how much he was looking forward to representing the United States in his first Olympics," said Andy Levinson, USA Golf Executive Director. "But we're thrilled that Patrick Reed is excited to play for his country when he is called upon, even with the strenuous testing protocols and he is set to arrive just in time to compete. On a golf course he will have never seen prior to the start of competition. It really illustrates the importance of the Olympics and the value Patrick places on playing for Team USA and for his country. We're excited to welcome him to Tokyo soon and know he'll be a formidable competitor for Team USA."