Bold Moves
It sure sounds like Rory McIlroy got cursed out by a fellow player(!) at Tuesday's testy PGA Tour meeting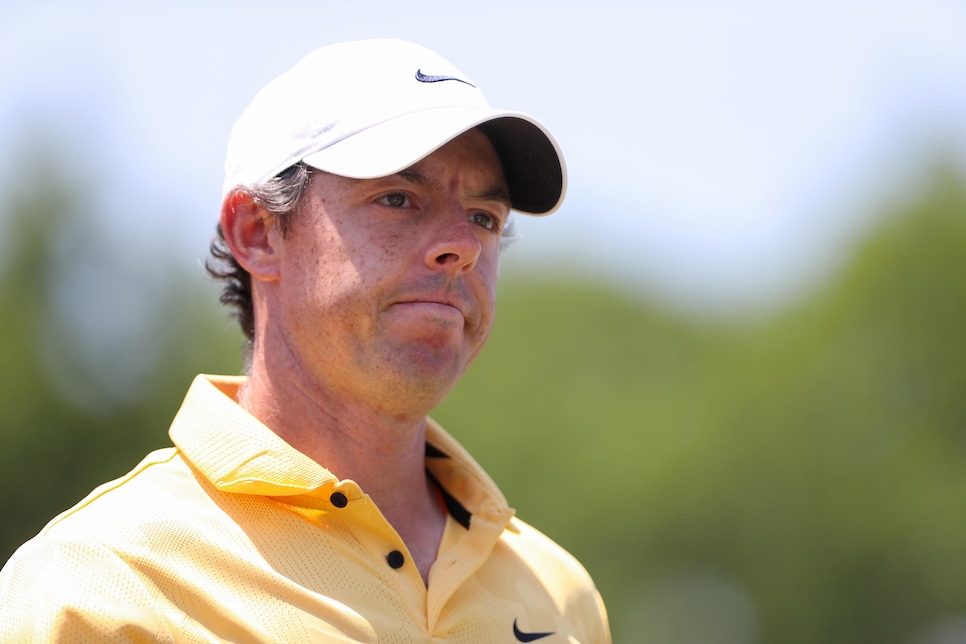 PGA Tour pros, by and large, were very, very mad on Tuesday morning when they were blindsided by news of the merger with LIV Golf, the very entity they'd been told was their sworn enemy for the past couple years. So needless to say tensions were still high when PGA Tour commissioner Jay Monahan held a players meeting Tuesday afternoon. Not surprisingly, Monahan took a lot of heat from those gathered, but some of the most choice words ended up being directed at … Rory McIlroy?
It would appear that the man who has become the face of the tour in recent years—and Monahan's most loyal soldier—got into it with fellow PGA Tour pro Grayson Murray. Actually, make that fellow tour pro Grayson Murray. Although he's on his way back to the big leagues next season—and is playing in this week's RBC Canadian Open—he's been toiling on the Korn Ferry Tour for a bit. But according to multiple reports, the World No. 227 (Way upp from No. 650 just last month!) got into it with golf's biggest star not named Tiger Woods. Bold move!
Here's how it went down, as first reported by Golf Channel and confirmed by Telegraph Sport. Basically, Grayson shouted something to the effect of "We don't trust you, Jay—you lied to our face," something a lot of guys in the room were thinking and even saying. But McIlroy, apparently staying loyal to Jay, responded, "Just play better, Grayson." And Grayson didn't like that.
According to reports, Grayson then told Rory to "F--- off." Wow. Again, bold move. No word on if Rory had any words in response, but talk about awkward.
Fellow player Michael Kim added on Twitter that there was more said between the two, but he didn't deny Murray cursing off McIlroy.
Either way, pretty spicy! Also, this isn't the first time Murray has gotten into it with a fellow player. Just last year things got heated between him and Kevin Na on the driving range at the Mexico Open. So if confrontations were factored into the Official World Golf Ranking, Murray would be much higher than No. 227.
Anyway, McIlroy and Murray aren't paired together this week, but both have early first-round tee times. Let's get a couple extra cameras around the range Thursday morning, please.