PGA Tour
Grayson Murray describes tense range meeting with Kevin Na that involved 'a lot of profanity' (Update: Na offers response)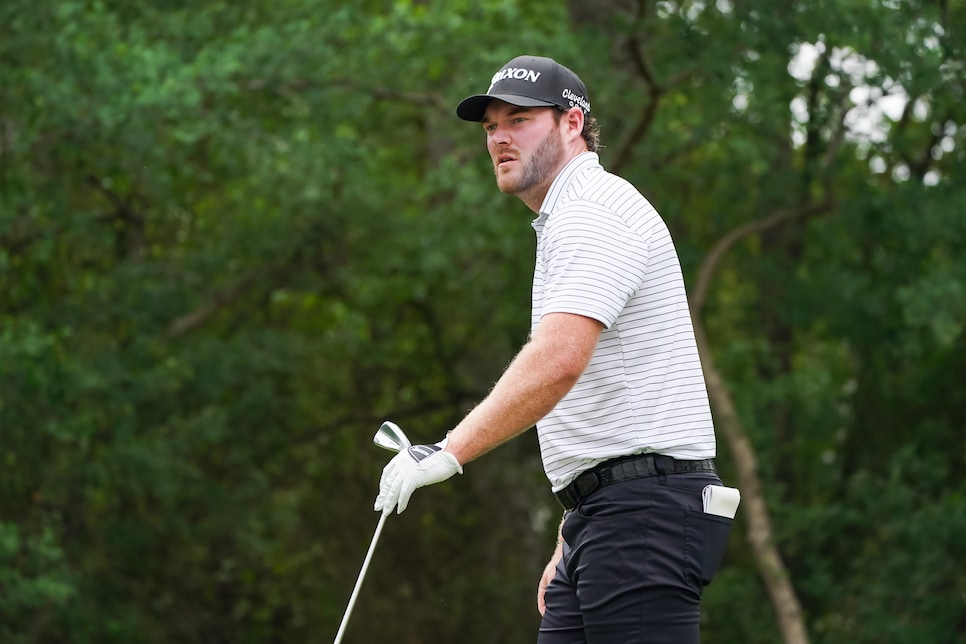 Back in January, while enjoying some early season success, Kevin Na was up to his usual Kevin Na tricks, which is to say he was walking in putts left and right. He was also taking his time before actually striking the putts, in addition to all his other shots, as Na is also known to do. The five-time PGA Tour winner can be, let's just say... deliberate.
Grayson Murray was also up to his usual Grayson Murray tricks right around this time, which is to say he was scrolling Twitter and looking to spice things up. SiriusXM's Chantel McCabe sent an innocent tweet pointing out her love for Na's walk-in game, and Murray wasn't having it:
Na clapped back, as the kids say, just three hours later, and a very mini Twitter spat ensued. Murray forgot about the whole ordeal a few days later, and assumed Na had, too.
That was apparently not the case, according to Murray. On the latest episode of The Stripe Show podcast, which you can listen to in full here, Murray revealed that he and Na had a tense meeting on the range at this week's Mexico Open at Vidanta, where Murray is making his fourth start on the PGA Tour this season. The kerfuffle involved "a lot of profanity," says Murray.
"I was hitting balls on the range, and just kind of had my head down walking to the chipping green," Murray said. "Sure enough, I hear someone yelling and cussing at me."
That someone, as you may have guessed, was Na, who by Murray's account hadn't forgotten about Murray's swipe at him.
"I won't repeat every word he said, but basically there was a lot of profanity involved, and calling me a not-so-nice word about how I should have said it to his face in person. He didn't like that I didn't tag him on the post, which I'm pretty sure I did. I'm pretty sure Chantel [McCabe] had already tagged him, so if I respond he's already tagged in the post, so I think it works. I'm not afraid to go at him, I'll tag him."
Murray continued the story by saying things got loud between he and Na, and it occurred in front of a packed range of golfers.
"I guarantee every one of them could hear what he said, and the caddies," Murray said. "I went right up to his face and held my ground, and I told him, if I wasn't going to get suspended right now I'd drop his a** right there on the range. Because what he said was very immature and I know he wouldn't have said it to me if we were just seeing each other outside of the golf course.
"It was a very immature thing to say four months later, and to do it on the range, which he knows is his safe spot, he knows that I'm not going to do anything to him, he's just provoking me."
Murray, who revealed he was in treatment for alcohol abuse last summer, said the old him might have gone ahead and actually punched Na. Fortunately for all parties involved, it did not come to that.
"It's golf, I'm going to move on. And like they say, I'm living 'rent-free' in his head right now. I told him, if he goes and plays in the Saudi League, no one's going to miss him on this tour."
So far, Na has not responded to what Murray said during the interview on social media. Stay tuned.
UPDATED, Thursday, April 28—Golf Channel's Todd Lewis spoke to Kevin Na at the Mexico Open, and said that Na confirmed that words were exchanged between the two players. Na did not not want to comment more on what happened, other then telling Lewis: "That's not exactly how it went down, but I'm over it. and I'm moving on. Looking forward to having a good week here in beautiful Mexico."