Twitter Spat Alert!
Kevin Na and Grayson Murray are taking shots at each other on Twitter, and it's getting spicy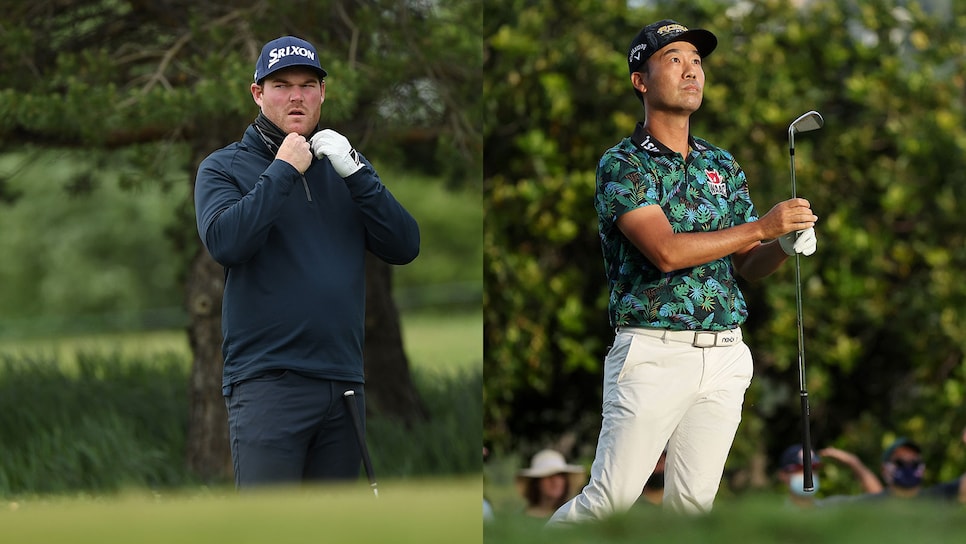 Grayson Murray and Kevin Na
Bryson vs. Brooks it is not, but on Friday golf witnessed the closest thing to a true Twitter spat between two tour pros since DeChambeau and Koepka stirred the pot last year. This one involved part-time PGA Tour player Grayson Murray and Kevin Na, who is in contention this week at the Sony Open.
Na took the first-round lead on Thursday at Waialae Country Club in Honolulu with a nine-under 61. His performance was noted by reporter Chantel McCabe on Twitter: "Kevin Na walking in putts does not get old." The comment was in reference to Na's now trademark move on the putting greens, walking in a putt into the hole before it actually drops.
Murray, apparently, is not a fan: He followed up McCabe's tweet with a far less-flattering observation as he took a jab at another part of Na's golf reputation:
In turn, Murray responded to Na's tweet. Murray's first post read: "hahah love it little guy! would never tell that to my face." He subsequently took that tweet down and posted a second message:
Murray continued his poking on Saturday morning, offering another barb with a post at 9:07 a.m. that had an image showing his number of "bad times" and "excessive shot times" on tour, which was zero. Murray wrote: "hey @kevinna915 show the people what they deserve. this is my number of bad times on the tour since 2017. Show us yours." However, it appears Murray deleted the tweet less than an hour later.
So much for a slow Friday night/Saturday morning in the golf world.