Olympics
This Rory McIlroy quote sums up just how drastically his opinion on the Olympics changed this week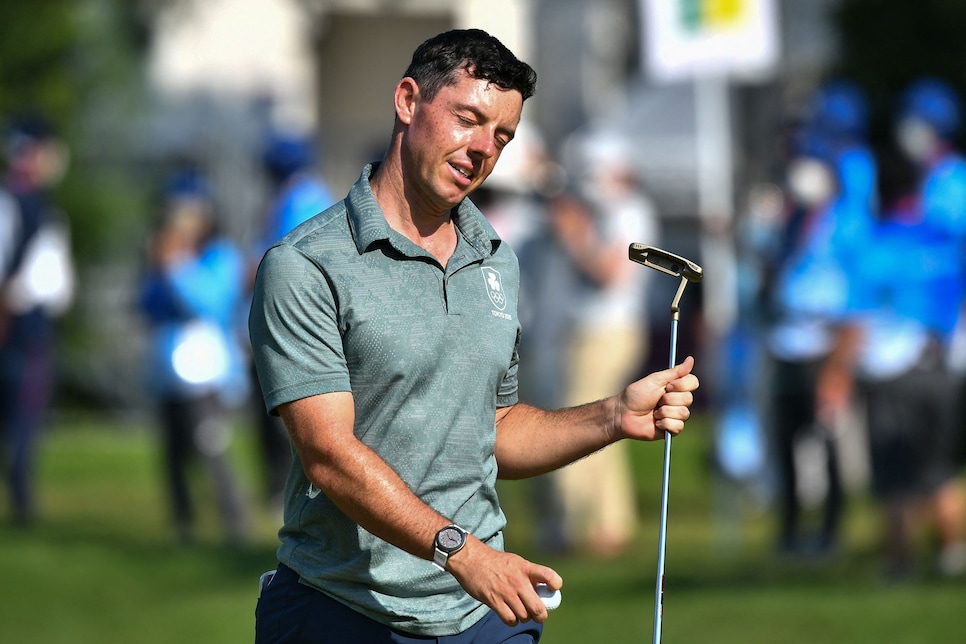 Rory McIlroy entered Olympics week as a seemingly disinterested participant just going through the motions. "I'm not a very patriotic guy," he said in a post-round interview that made the rounds on social media after the Open Championship. "I am doing it because I think it is the right thing to do."
That was weeks before McIlroy actually experienced what the Tokyo games had to offer, and now that he has his opinion has changed drastically. On multiple occasions this past week, the four-time major champion has said he already can't wait to get to the 2024 Summer Games in Paris, this provided he qualifies again.
Judging by the way he fought for a bronze medal on Sunday, and the fact his best golf may still be ahead, there's little doubt he will be in Paris representing Ireland once again. Following the seven-man playoff for the third-place prize that he was a part of, McIlroy spoke about his newfound love for the games.
"It makes me even more determined going to Paris and trying to pick one [a medal] up," McIlroy said. "It's disappointing going away from here without any hardware, I've been saying all day I never tried so hard in my life to finish third."
On a normal PGA Tour week, third place would be a solid, if not slightly disappointing finish for a player of McIlroy's caliber. At Kasumigaseki Country Club on Sunday, however, the race for third was just as compelling as Xander Schauffele's gold medal win.
"Brilliant," said McIlroy when asked to sum up the week. "Again, I wish I was leaving here with a medal but it's been a brilliant week I've really enjoyed spending so much time with Shane [Lowry] and all the guys and it's just been a throw back to the good old days when we didn't play for money.
"I made some comments before that were probably uneducated and impulsive," he added. "But coming here experiencing it, seeing, feeling everything that goes on, not just Olympic golf but just the Olympics in general, that sort of Olympic spirit's definitely bitten me and I'm excited how this week's turned out and excited for the future."
Consider the man converted.