Weed Whacking
Rory McIlroy hits ball backwards out of ghastly lie, reacts accordingly
Rory McIlroy can seemingly do no wrong right now. Everything he does on the course gets praised, everything he says off of it even moreso. But there's nothing like a ghastly lie to bring you crashing back down to earth.
Early in his opening round of the BMW PGA Championship at Wentworth, the World No. 3 was reduced to looking like a weekend chopper thanks to one of the uglier lies he's faced all year. Sitting at two under on his round through seven holes, McIlroy missed the fairway down the right side of the par-4 eighth hole, his ball come to rest in some thick, wet fescue that looked like the stuff of nightmares.
Of course, this was McIlroy, a man who can produce plenty of speed and has never met a lie he couldn't muscle his way out of ... except this one:
That whisper of "jeeezus," followed by a chuckle was pitch perfect. Not really any other way to sum up that result.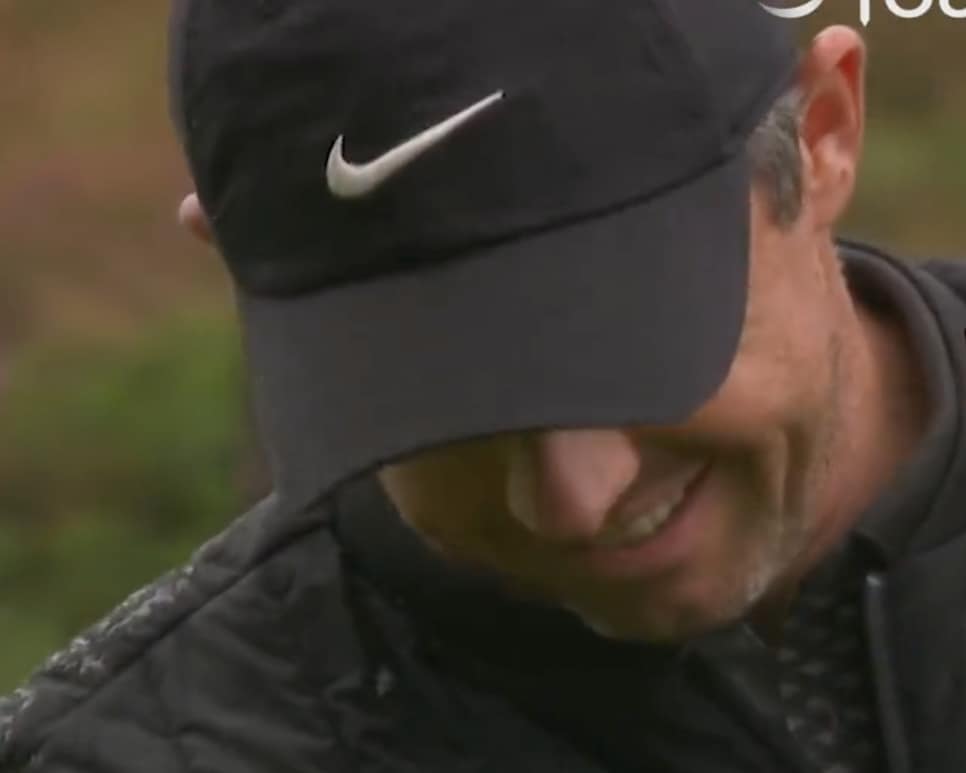 While the rest of us might leave another one in the rough or miss it entirely or dump it in the water in front of the green, McIlroy is McIlroy, so he easily put his third shot on the green to 17 feet and two-putted for a sneaky-good bogey. He then played his final 10 holes in three under to post a four-under 68, which has him within four of the leader, Tommy Fleetwood. The man has shown some serious resiliency of late. Who remembers that pyscho scorecard from Thursday at the Tour Championship? If that was any indication, McIlroy is probably going to go on to win this week, and he'll have a nice laugh at this video Sunday evening.