The Masters
Masters 2022: Can Rory McIlroy be considered an all-time great without a green jacket?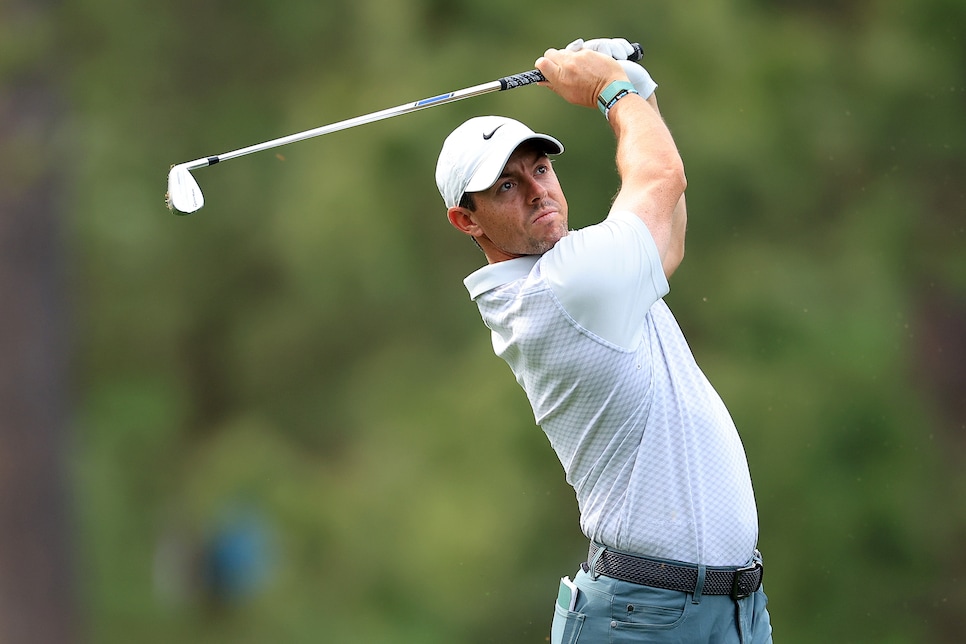 AUGUSTA, Ga.—For all that he owns this is the week Rory McIlroy is noted for what he lacks. This can be a cruel reality, but it is not unfair or irrelevant. What he doesn't have, a green jacket, doubles as the final piece of a puzzle only five men have put together. His skills and successes, including his relative success here, convey what he needs can be his, so until McIlroy wins the Masters why he hasn't will be perennially asked.

But rather than pose the annual dilemma of when or if that will come to pass perhaps there needs to be another question: Can Rory McIlroy still be considered an all-time great without a Masters victory?
On the surface McIlroy is that rare athlete that can make an impossible game look impossibly easy. It is a marvel, the catalyst for his immense popularity, yet also the bane of his existence, for anything short of this stupidly high bar is viewed as a disappointment. If there is solace to be found, it is that Rory's burden is shared. The best NBA players are supposed to win a championship. The best quarterbacks are supposed to win a Super Bowl. The best Olympains are supposed to win gold. That is the price and curse of talent.
In golf that baseline is technically a major championship, any major championship, and while most sports have one championship this beautifully dumb game has four, somewhat muddying the parallel. Conversely, that curse takes on greater significance at the Masters. This is golf's biggest tournament, where golf's biggest stars are supposed to shine, and when they don't it warrants a certain degree of scrutiny.
To do that we need to define the standard for greatness, and that standard is higher than the criteria for the World Golf Hall of Fame, which is just slightly harder to get into than your local library. A good benchmark is four career major championships, the amount of majors McIlroy has and a feat just 15 others golfers have achieved since the end of World War II. Of that number, just two have won more than McIlroy without a Masters: Lee Trevino and Peter Thomson. The latter is in interesting study; all of Thomson's five wins were claret jugs and he never had a top-3 finish at the other majors. He rarely traveled to the United States and never played in the PGA Championship, and his Open wins were in an era when most of the top Americans passed on making the trip overseas. This is not to knock on Thomson or his career, but his is the case that does not necessarily compare to the modern era.
Trevino is not the easiest for comparison's sake either. On the surface, his record is ripe for inspection: He boasts six majors (two each of the U.S. Open, Open Championship and PGA), 29 career PGA Tour victories and five Vardon Trophies as the tour's leader in scoring average. He also had his share of Masters chances, 20 starts to be exact, and never finished better than T-10. But Trevino also boycotted the event in his prime on four occasions, and the reasons for his no-shows varied from his disdain for the course to battlling a sense of unwelcomeness from some club officials due to Trevino's Mexican-American heritage. Though he would later call his boycott "the greatest mistake of my career," the external factors prohibit a Trevino-McIlroy comp.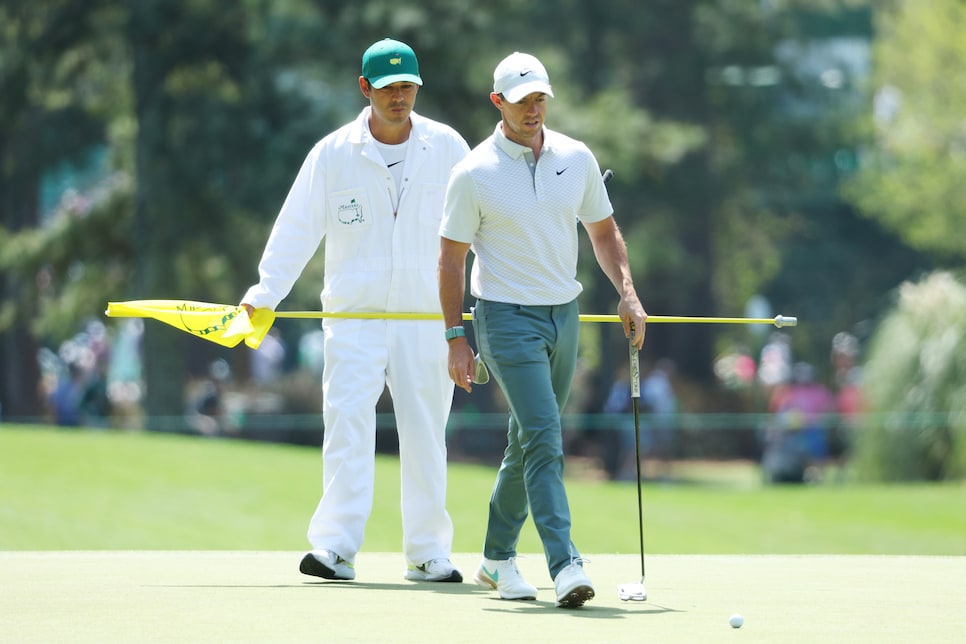 In truth, the best analog, and maybe the only analog, for McIlroy is Ernie Els. Like McIlroy, Els has four majors, part of 74 global wins. Like McIlroy, Els had close calls at Augusta—five finishes of T-6 or better, highlighted by two runner-ups. Like McIlroy, Els was considered a lock to eventually win a Masters ... until he didn't. Els has now transitioned to the Champions circuit, and while his career is indisputably very, very, very good, the absence of a Masters victory creates a sense of 'what if' and unfulfillment and argues that "great" cannot be applied.

"When a thing stings you it keeps stinging you,'' Els said in 2019 after his days of Masters competition were over. "When it gives to you it keeps on giving … I've got a love-hate relationship with the place. It was always almost like a curse to me. It was not a romantic deal to me. It was a f****** nightmare for the most part."
A quick glance at those under the four-title prerequisite doesn't offer much of a dispute. Certainly there are stars—Nick Price, Greg Norman, Johnny Miller—and those who held the sport's conch for a brief period of time. Yet those names only reinforce the notion that the Masters separates the immortals from men. As does who has won a Masters: Nicklaus, Woods, Hogan, Palmer, Player, Sarazen, Snead, Watson, Mickelson. McIlroy was and remains on a trajectory to reach those heights but that requires scaling the cliffs they already have.
To McIlroy's credit he's already the first European to win three different major championships. He has a Players Championship which continues to grow in stature and prestige. He is just 32 years old and he reiterated on Tuesday that he has time, although this is his 14th Masters and only three Masters winners have won their first Masters on or after their 14th appearance. There's also the assertion from McIlroy himself that he doesn't need this tournament to feel complete.
"I think, as well, I'm maybe at a different stage of my life where back then golf was everything," McIlroy said Tuesday of his original grand slam and Masters pursuit. "Obviously, look, it's still very, very important, but maybe back then I would think that—I don't know if I would feel like I was fulfilled if I didn't win one or whatever it is, but it's less pressure."

McIlroy does not traffic in falsehoods and redirects. But while that may be his personal feeling, the game's history says otherwise. To reserve a spot in the game's celestial plane requires a dress code, and it calls for a green jacket.

More Masters 2022 stories from Golf Digest