The Commish
According to a friend of a friend of a friend, Roger Goodell is planning the single greatest day of golf in human history
There was a time when we almost felt bad for Roger Goodell. He was booed mercilessly at every NFL Draft for reasons people didn't even remember. He had an unhinged president breathing down his neck for four straight years over the national anthem and made an enemy of the single greatest quarterback in his sport's history. There was a lockout and a pandemic. Super Bowl LIII happened. We're not saying it was tough to be ol' Roger, but it wasn't easy either.
Our empathy, however, ends today.
When your middle school gym teacher told you life ain't fair, this is exactly what they were talking about. According to our own Daniel Rapaport (via a friend of a friend of a CIA operative's local barback), Goodell and a select group of high rollers plan to play three of the most hallowed golf venues in America, briefly interrupted by a private cross-country flight, in approximately 15 (plus three for the timezone swap) daylight hours. That probably means a 6 a.m. start and a 9 p.m. finish, but we are not exaggerating when we say this might be the single greatest golf itinerary in human history.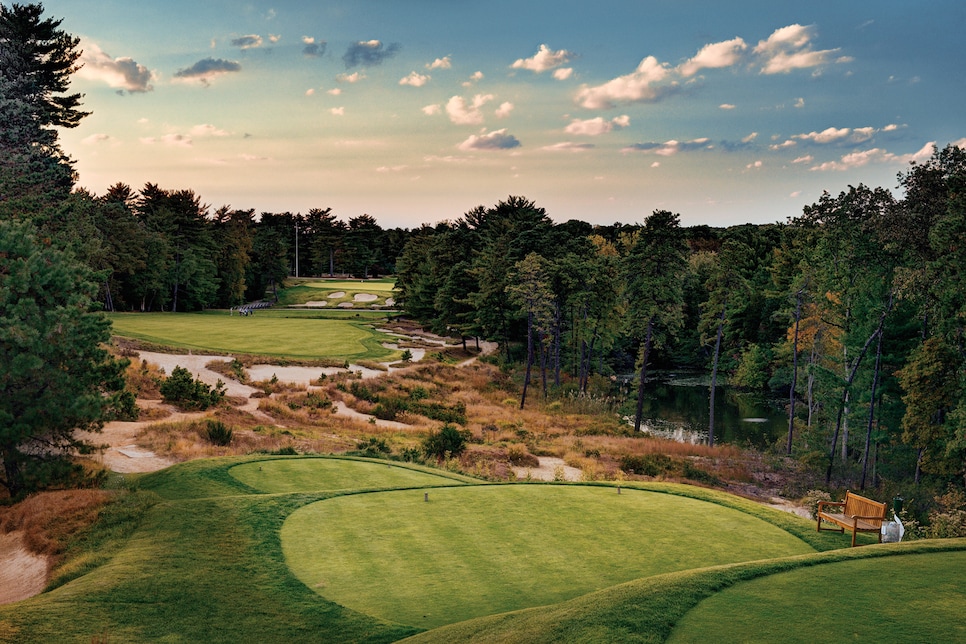 By the way, if you're wondering where Pine Valley, Augusta National, and Cypress Point happen to rank in our big brother Golf Digest's 2021-22 ranking of America's 100 greatest courses, that would be one, two, and three respectively.
What? Did you think Goodell came up with this idea all on his own?