Case Cracked
Former mob attorney claims Jimmy Hoffa is buried under a Georgia golf course (relax, not Augusta National)
It's been 46 years since Jimmy Hoffa, the most powerful union force in America and known mob consort, disappeared from the Machus Red Fox, a restaurant in suburban Detroit where he was scheduled to have a meeting with mob contacts. In 1982, Hoffa was declared legally dead, but that didn't stop the American imagination from wandering, seeing him in every supermarket freezer section and at the bottom of every river for decades to come. Hoffa was never found, but according to former mob lawyer Reginald "Bubba" Haupt Jr., there might finally be a break in the case.
As Bubba would have you believe, Hoffa isn't sipping Mai Tais in Tahiti or sleeping with the fishes in Lake Michigan. He's buried beneath a Georgia golf course.
But don't worry, it's not Augusta National. Instead Hoffa is allegedly buried beneath a green at Savannah Inn and Golf Country Club, located on Wilmington Island just off the coast of Georgia.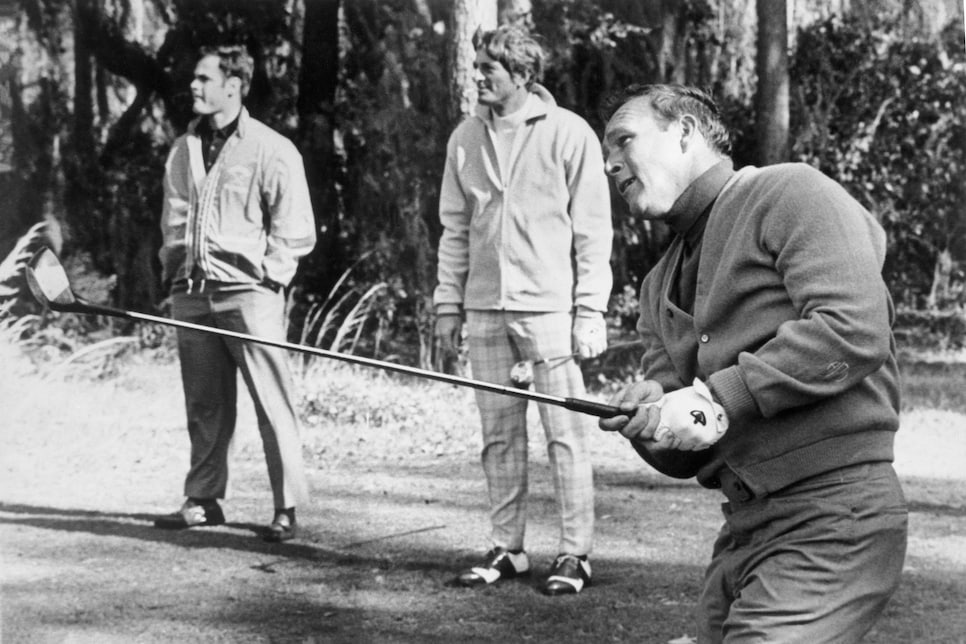 Arnold Palmer and Boston Red Sox slugger Ken Harrelson (center), a Savannah native, participate in a 1968 benefit for U.S. Steel Agri-Chemical advertising at the Savannah Inn and Country Club. (Photo by Bettmann Archive/Getty Images)
Bettmann
The club was previously run by Chicago mobster Lou Rosanova, a former client of Bubba's. One day while playing a round, Rosanova used a particular hole on the course to relieve himself. When Bubba asked him why, Rosanova let the cat out of the bag.
"The package was flown in here from Detroit," the attorney recounts, saying that Hoffa's body was transported in a Beechcraft King Air plane which landed at the island's then-dirt runway.
"They would probably locate him where no one would ever suspect. And you don't go around digging up a golf course. At one particular spot on that golf course, they [mobsters and Teamsters] would urinate. They would laugh about it, and when you see somebody do that, it sort of rings a bell. That is not ordinary golf etiquette."
It certainly is not, Bubba. It certainly is not.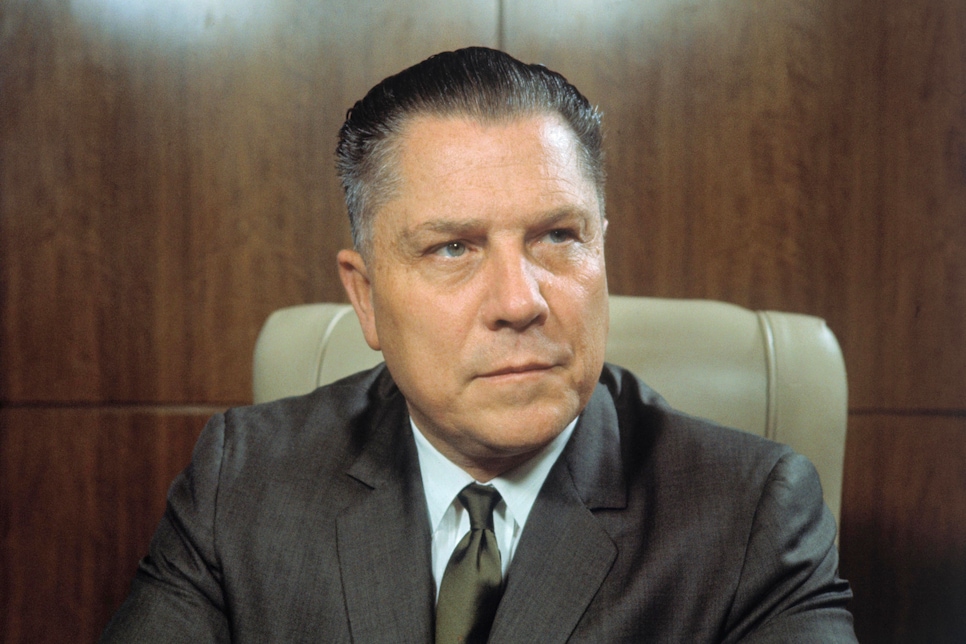 Skeptical though you may be, it's worth noting that the Savannah Inn and Golf Country Club was formerly run by the Teamsters union, of which Hoffa was longtime president. After serving eight years in prison between 1963 and '71, Hoffa was believed to be securing mob support for his return to the head of the union before his disappearance. Even longtime caddy master David Days Jr. acknowledges something fishy happened at the club around the time of Hoffa's disappearance.
"I think he might have been buried here," Days said. "It happened so quick, and so quietly during that time, you can never tell. But something was going on, we just couldn't put our finger on it."
So there you have it, folks. Jimmy Hoffa's grave has been found and it's been used as a urinal for 45 years. Who wants to go dig that up?