The Loop
Roger Goodell was playing golf when his death hoax happened
On Tuesday, a hacker/prankster got control of the NFL's Twitter account and posted the following about commissioner Roger Goodell: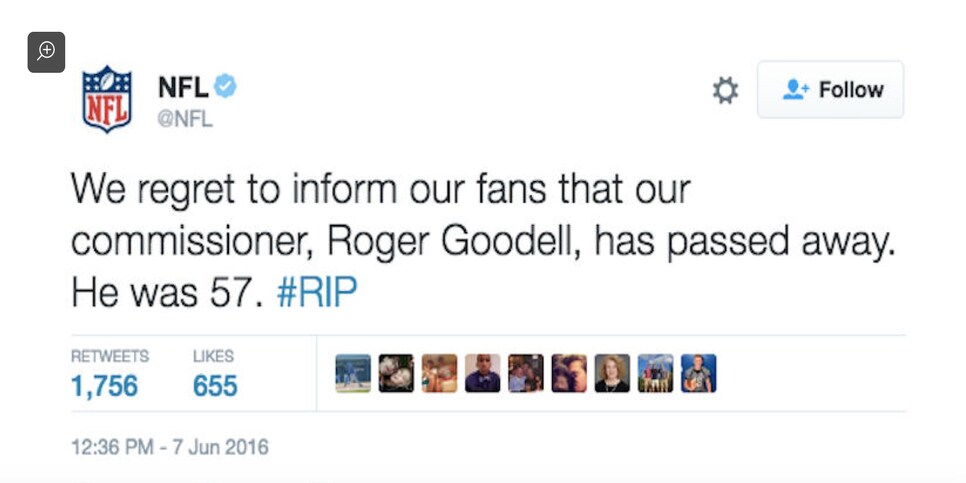 It turns out Goodell isn't dead. He was just playing golf.
Here's an earlier tweet from the commish, who happens to be a member at Augusta National, saying he was at former NFL quarterback Jim Kelly's event:
So what did we learn from all of this?