The Loop
Roger Federer's stunning U.S. Open defeat results in equally devastating loss for one risky gambler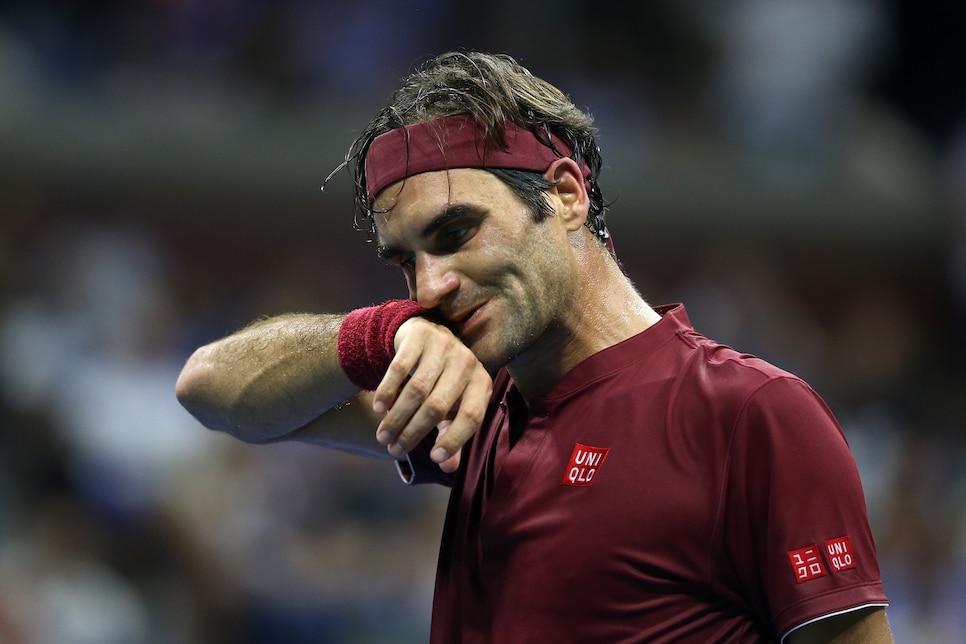 (Photo by Alex Pantling/Getty Images)
Nothing, in life, is a guarantee. Not even the surest bets. It appears nobody taught these lessons to one gambler who put way too much money on Roger Federer to advance past little-known 29-year-old Australian John Millman in the fourth round at the U.S. Open. Federer entered Monday night's match 40-0 at the U.S. Open against opponents ranked outside the top 50 in the world. And Millman had lost all 10 Grand Slam matches he had played against top-10 ranked opponents.
These facts, plus Federer's incredible record at Arthur Ashe—winning five consecutive titles from 2004-08 made the No. 2-ranked player in the world look like a lock. That is, until Millman and Federer both defied the odds.
Thanks to ESPN's Darren Rovell for alerting us to this bettor, who put WAY too much faith in all of these trends. This is what we would call a fool's bet:
Throwing down $25,000 ... to win $500? That return on investment doesn't seem worth it. This bettor found that out the hard way.