New Courses
The owners of Bandon Dunes are creating a new resort outside Denver, and you won't believe their massive plans
Dream Golf's newest resort near Denver may have as many as six courses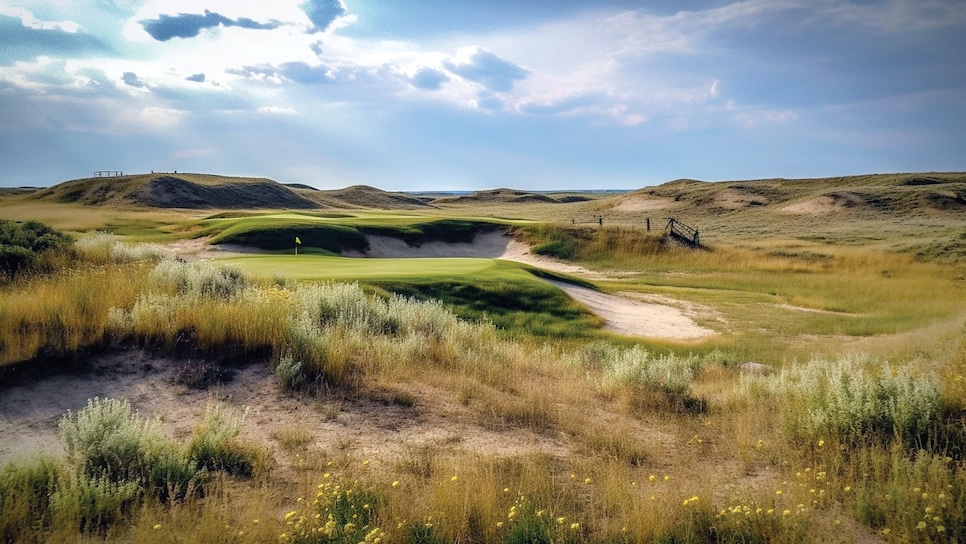 Attention Front Range golfers of Colorado: You might've just won the golf lottery.
Developers Michael and Chris Keiser will announce Tuesday that construction will begin this summer on the first of potentially six public golf courses on a 2,000-plus-acre site outside of Roggen, Colo., an hour northeast of downtown Denver. The Keisers purchased the land from the Cervi family, the country's largest producer of rodeos, who have used portions of it for ranching, livestock and rodeo training. To honor the land's heritage, the new golf resort will be called Rodeo Dunes.
Chris and Michael Keiser are the sons of Mike Keiser, owner and developer of Bandon Dunes and Sand Valley in Wisconsin, and a partner (with Ben Cowan-Dewar) in the Cabot umbrella of properties, including Cabot Cape Breton and Cabot Saint Lucia among others. Though difficult to conceive now, Keiser made a gamble when he named a young, unknown architect from Scotland, David McLay Kidd, as the first designer at Bandon. The Keiser brothers are taking a page out of their father's playbook with Rodeo Dunes—their first new venture together—by naming designer Jim Craig as the architect of the first course. Craig is a longtime associate and shaper for Bill Coore and Ben Crenshaw and has played a key role in building many of their best courses, including Friars Head, Old Sandwich, Trinity Forest and the new course at McArthur in Hobe Sound, Fla., but this will be his first solo design.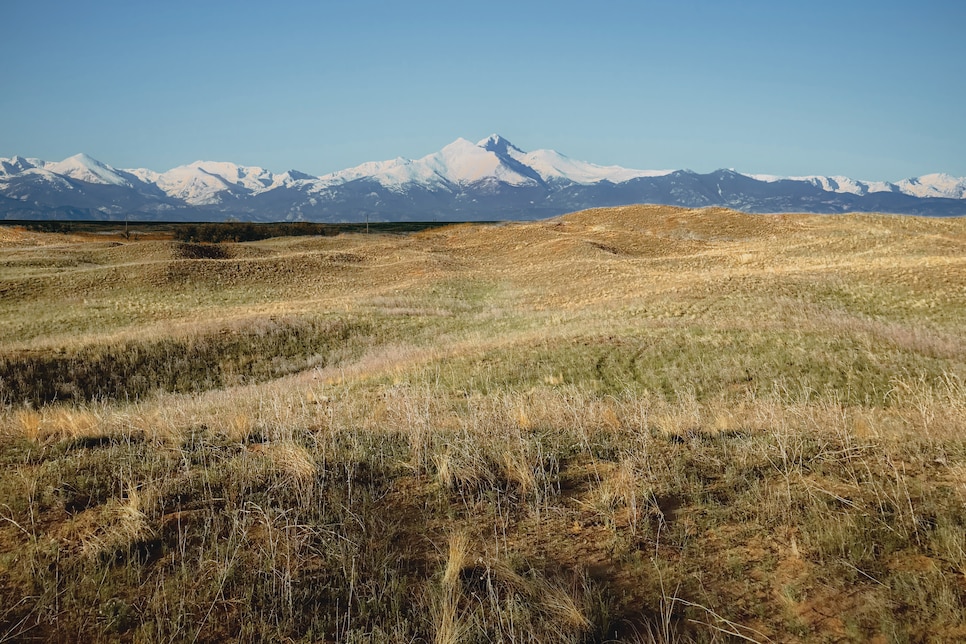 Michael Keiser got to know Craig at Sand Valley (he and his brother now operate Sand Valley) during the construction of the first Coore and Crenshaw course there, as well as The Sandbox, the resort's 17-hole short course, which Craig laid out and built (with modifications by Coore). It isn't uncommon to hear guests say that The Sandbox is, pound-for-pound, the most fun golf on the property, and the greens are among the most ambitious and intricate in the game.
Keiser and Craig became close friends. "What I realized in getting to know Jimmy so well was that he was sort of a savant," Keiser says. "You don't have to be a savant to be among the very best in the design business, but his mind is very unique and savant-like. I can't relate to that, but what I can relate to is he's also a grinder, and I consider myself a grinder, and I have a soft spot in my heart for people who are willing to outwork you."
The Keisers had long been searching the U.S. for untapped golf land to develop under the Dream Golf banner, specifically pockets of rolling, sandy dunes. No potential site is too obscure, and the quest has sent them, physically or virtually, to unexpected places like Oklahoma, Georgia and northwest Florida. About four years ago, Michael wondered aloud to Chris whether there was any more dunesland near Ballyneal, the top-ranked course in Colorado (ranked 39th nationally) that Doak designed in 2006 outside the small town of Holyoke in the state's northeast corner. He pulled up the course on Google Earth and scanned the surrounding region, noticing what appeared to be large dune ridges and valleys along I-76. He followed the trail from Sterling toward Fort Morgan, figuring the closer to Denver he could find a great parcel the better. A vast area of blowouts just north of Roggen looked ideal.
The whole process took about five minutes of searching.
Keiser eventually located the Cervi family, who are not much into golf, and was able to survey the land personally. "It was better than I imagined," he says, noting that some dunes are as high as 85 feet. "You don't really have a full appreciation of the magnitude of the dunes until you're out on the ranch."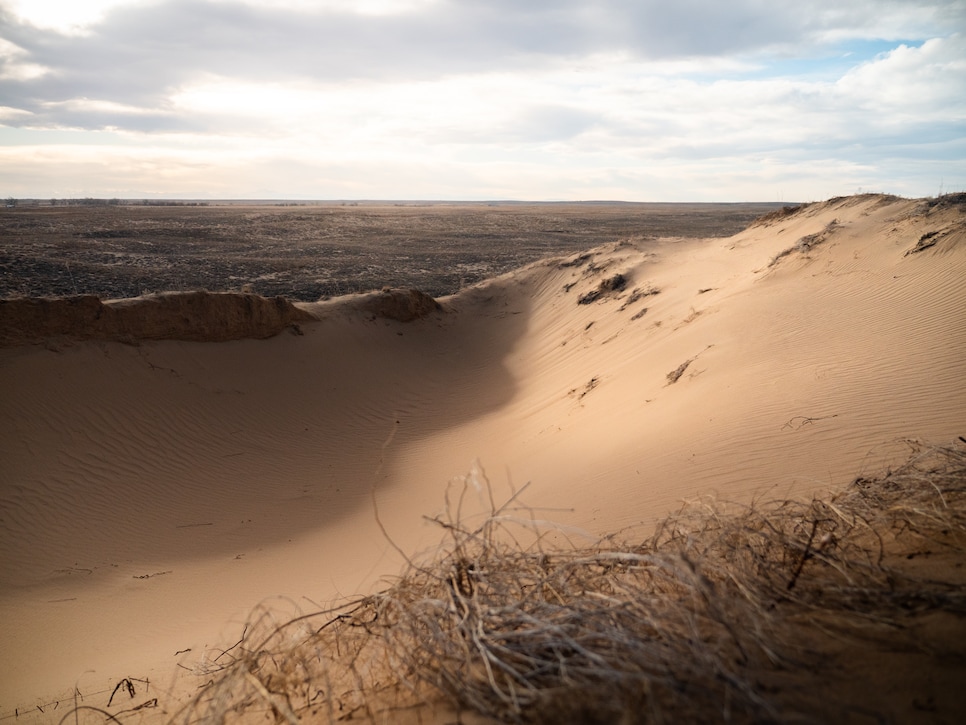 After acquiring just over 2,000 acres (this was just a small portion of the Cervi family holdings), Keiser made some attempts on his own to route a golf course and invited different architects to come look at the land, including Craig. He didn't have anyone in particular in mind to design the course and wanted to keep his options open.
Some time later, Craig was driving with his wife to Breckenridge to spend their anniversary and realized he was in the vicinity of the Keiser property. He pulled over and called Michael to ask if they could look at the land. Keiser arranged for him to see it.
"I couldn't keep my head in the truck," he remembers. "I'm just looking left and right and left and right at all these big dunes."
Michael asked Craig what he thought, and Craig, able to identify countless natural greensites, corridors and hole connections, could easily endorse its immense promise.
"It wasn't like I was trying to get a design job, at all," says Craig, 51. "That's not the purpose of what (seeing the course) was. This was helping out a friend, trying to find some really good golf holes, and helping him to try to get a direction for a golf course for the land that he had."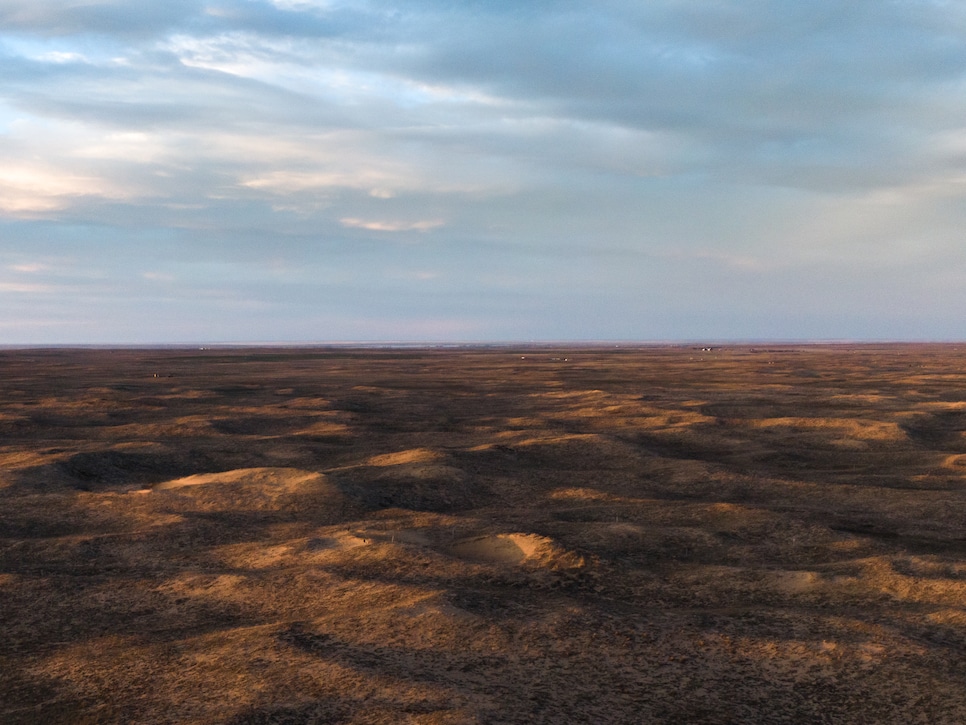 Craig returned to spend more time at the site and eventually mapped out several course possibilities for Keiser, assuming his friend would pass them off as potentialities to whomever he hired, or that someone else would take it from there. Keiser was too impressed with the potential of his routings to let Craig off the hook that easily.
"I didn't really even know I was interviewing him," Keiser says, "but at some point I realized that what he'd done with it was really good and really different, and I realized that was the golf course I wanted to build."
Both Keiser and Craig say the mission for Rodeo Dunes' first course will be to create something fun and playful.
"Our objective out there is to come up with something really different," Craig says. "There are some very choppy dunes that create more of a dramatic look, then there's some tamer ground toward the edges. So it's trying to combine both of those and not get too top-heavy on one or the other. I think it's fair to say it's one of these projects where the efforts are really about finding the golf holes and discovering the land that's already there, then doing damage control."
Keiser says the model for Rodeo Dunes will be closer to Bandon Dunes than Sand Valley, which has grown into a year-round destination with activities and amenities that go beyond golf now attract families and longer visits. Rodeo Dunes, he says, "is going to be golf, golf, golf, golf. It's pretty simple, pretty rustic. You're there to play golf from sunup to sundown, eat a big meal and then crash."
There are no plans yet for lodging yet (that is likely to come later), so out-of-town visitors will stay at nearby hotels initially. There is enough great land, however, to build as many as six golf courses, should demand merit it. Coore and Crenshaw, in fact, have already routed a second course on the property, and construction of their course is expected sometime later this year. A short course and wild putting green will also be built. The first course is expected to open in 2025.
Craig is humbled and excited to be working alongside his mentors of over 25 years for this project and will strive to make his course distinct. "We want golfers to come here and play two different courses that present slightly different kinds of golf. Hopefully it's very, very quirky, and very, very fun," he says. He may even lobby for a 20-hole course rather than the standard 18 holes. "I have to work on Michael for that one, but I think I can do it."
Here are other renderings from Rodeo Dunes: