1 / 4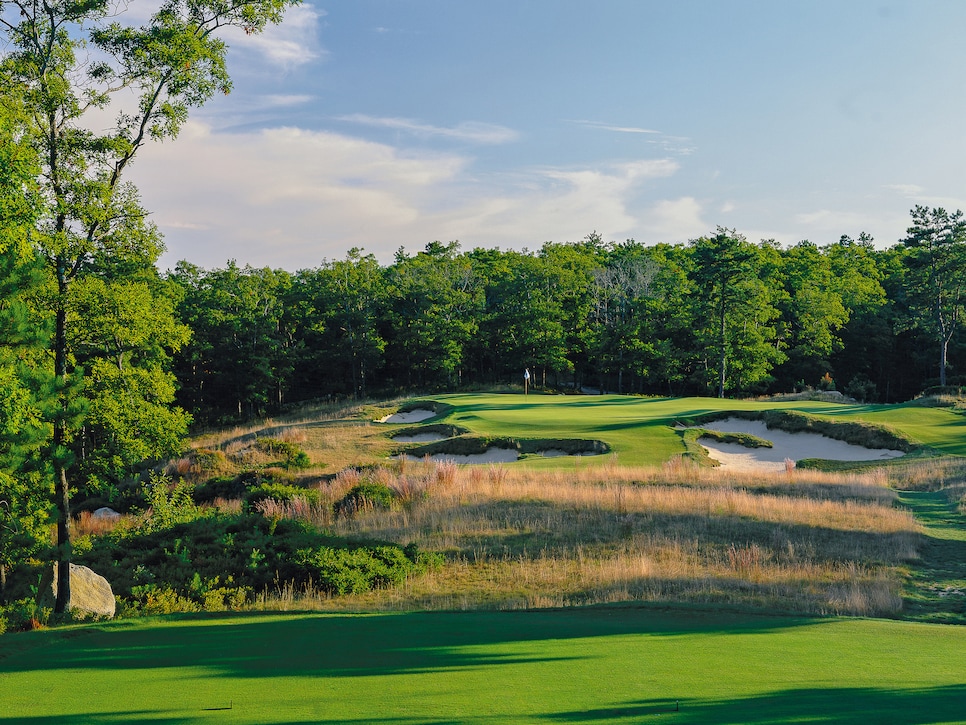 The Henebrys/Courtesy of Old Sandwich GC
2 / 4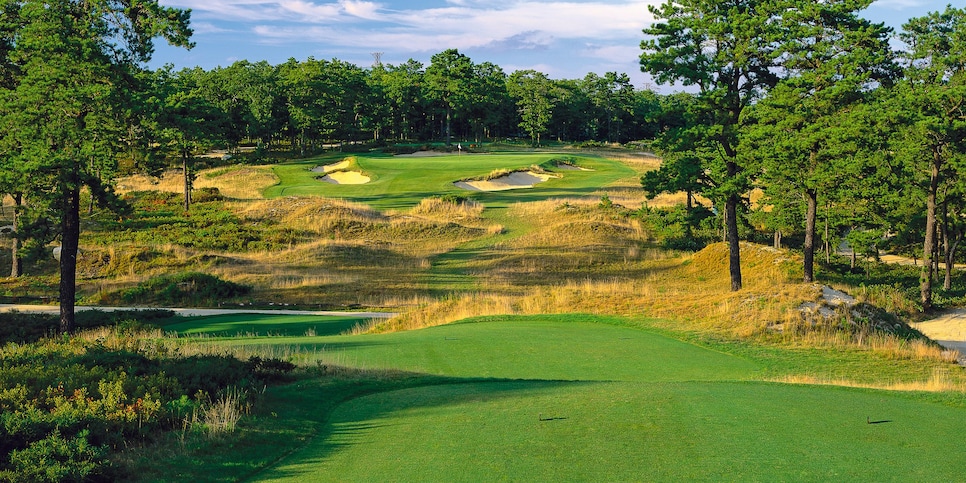 3 / 4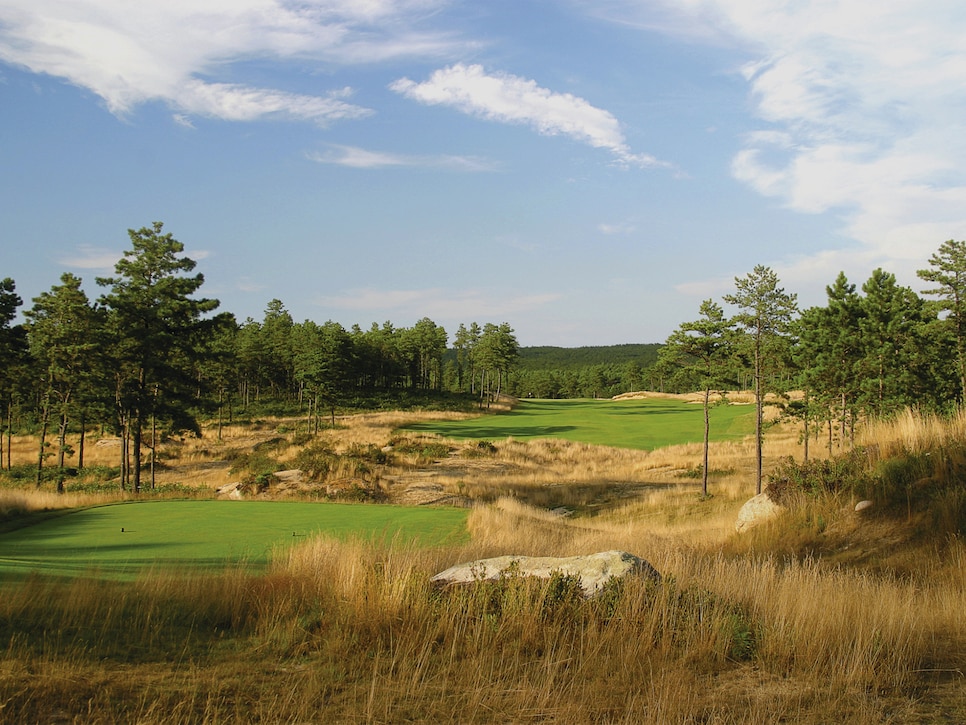 Courtesy of Old Sandwich GC
4 / 4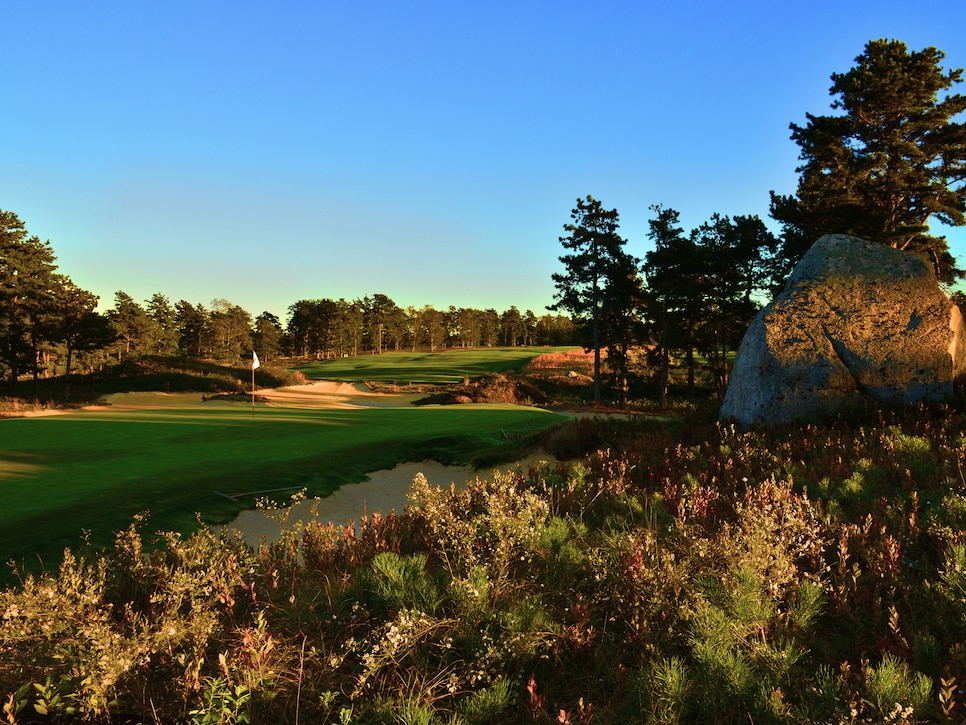 Courtesy of Old Sandwich GC
Overview
Old Sandwich Golf Club may be the craftiest Coore-Crenshaw design yet built. Amidst its pines, scrub oaks, gnarly bunkers, chocolate drop mounds, wavy fescue and briar bushes are hints of Baltusrol, National Golf Links, Pine Valley, Pinehurst No 2 and Chicago Golf Club in its cross-bunkering, hazard placement and sandy waste areas. The greens are some of the most rolling of any Coore & Crenshaw design, seeded with a half-dozen bent varieties to give them an old-fashioned mottled appearance. Nobody does old-fashioned better than Coore & Crenshaw.
About
Designer
Ben Crenshaw/Bill Coore, ASGCA
Awards
100 Greatest: Ranked since 2011.
2023-'24 ranking: 63rd.
Highest ranking: No. 56, 2017-'18.
Previous ranking: 58th.
Best in State: Ranked second, 2013-'14, 2017-'22. Ranked third, 2015-'16, 2023-'24. Ranked tied for third, 2011-'12. Ranked inside the top 5, 2007-'10.
Current rank: third.
Panelists
Ratings from our panel of 1,900 course-ranking panelists
100 GREATEST/BEST IN STATE SCORES
Reviews
1 / 3
Review
"All around solid golf course start to finish. 5, 7, and 12 are standout holes...not many "wow" holes but no weak holes either. 7 is undeniably the signature hole with a downhill approach to a green surrounded almost 360 degrees by sand and a huge rock formation to the left accenting the green. Intricate and artful bunkering throughout w/ shaved fescue edging. Several greens are crowned w/ sharp fescue edging which flows well w/ the sharp edging of the bunkers. Layout variety suffers a bit w/ the majority of holes playing downhill as well as 2x as many par 4's "
Read More
2022
2 / 3
Review
"What an experience, and what a course."
Read More
2019
3 / 3
Review
"Very, very good Coore "
Read More
2018
Readers
Collection of reviews from our readers
There are no reader ratings yet
Reviews
There are no readers reviews yet. Be the first to write a review.