News
Rickie Fowler says he's ready to keep up with the rest of the 20-somethings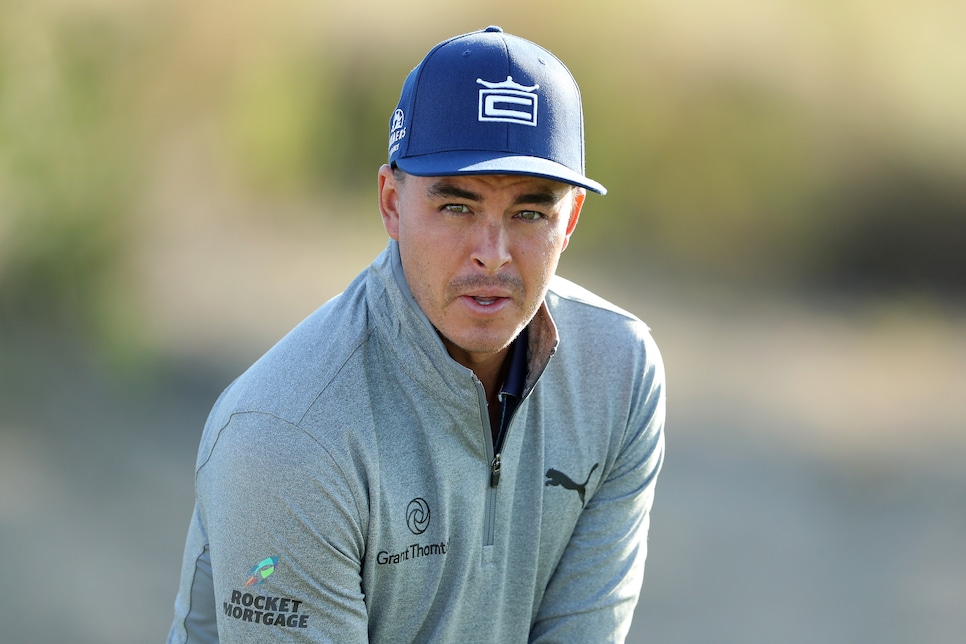 NASSAU, The Bahamas — Rickie Fowler turns 30 in two weeks, and based on conventional pre-Tiger Woods PGA Tour career wisdom, he should be entering his prime. But ever since Woods crammed three whole Hall of Fame careers worth of winning in his 20s—46 wins and 10 majors, to be precise—the competitive clock has started ticking sooner.
Fowler is starting his 10th season on tour, and measuring by cash he's been wildly successful, with more than $34 million in career earnings on the course and at least that much off. Still, his 2018 season was a fair representation of his career. Fowler won the last Hero World Challenge with a spectacular final-round 61, but didn't record a "real" victory the rest of the season. He even made his traditional appearances on major championship leader boards at Augusta and the PGA and was counted on to be one of the leaders of the American Ryder Cup team.
"I had a fairly consistent season—put myself in contention a lot, put myself in great positions at the majors—I just never got the job done," Fowler said. "It's not like it was a bad year by any means. I just didn't win."
He's right, but his career record—four wins, including the 2015 Players Championship—is also starting to suffer in comparison to a pack of similar-age and similar-profile players at the top of the World Ranking. Bryson DeChambeau just won his fifth tour event at the end of the 2018 season, while fellow 25-year-old Jordan Spieth has 11 wins and three majors to go with his 2015 FedEx Cup title. Patrick Reed is the same age as Fowler and has won six times including the 2018 Masters. They're all chasing Rory McIlroy, who turns 30 in May and has 14 PGA Tour wins and four majors along with seven other wins in Europe.
Fowler says he's coming into 2019 positive and primed to win majors—and more tournaments in general—but that wins aren't his only barometer.
"It's about always seeing improvement," he said. "Every year I've learned more about what we do out here playing week in and week out, and more about myself. My game has continued to get better and better. Yes, there's probably been some years that probably weren't as good as the year before, but it's been a fun ride. I think the best is yet to come. I've always heard the 30s are your prime, so we're just getting into it."