The Loop
Rick Renteria nominated for AL Manager of the Year . . . a month after being fired by the White Sox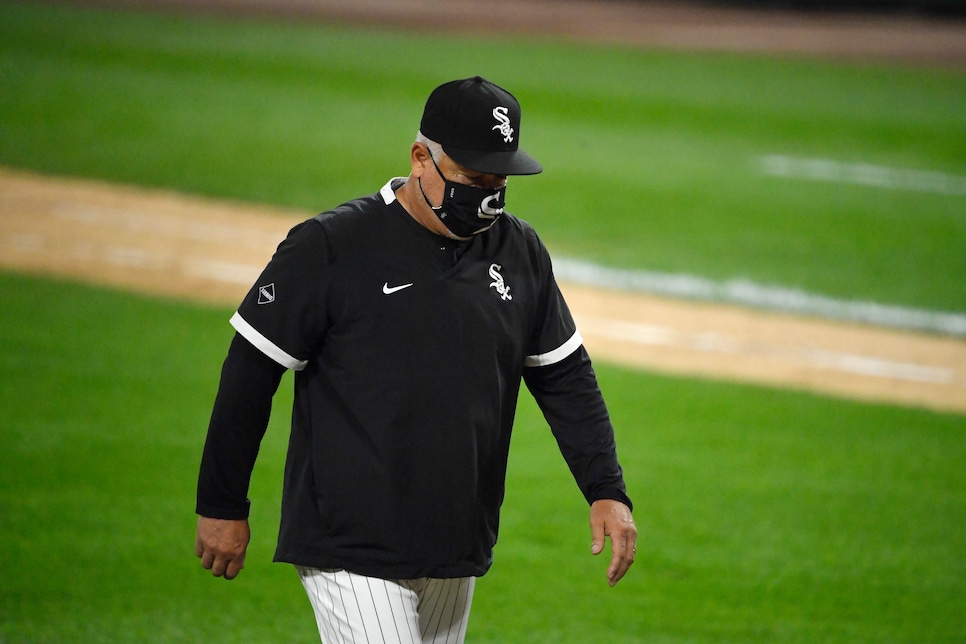 By most accounts, the Chicago White Sox had a great year. After over a decade of irrelevance, they went 35-25, finished second in a surprisingly strong AL Central, and made the postseason for the first time since 2008. They came up short in the Wild Card, but the quality of their season was reflected in the MLB's end-of-the-season awards nominations on Monday, with outfielder Luis Roberts nominated for AL Rookie of the Year honors and manager Rick Renteria for AL Manager of the Year. The only problem?
The White Sox fired Rick Renteria last month.
Awkwarddddd. Making matters even worse, the White Sox said what the hell, let's go ahead congratulate Rick anyway, tweeting the following after the announcement on Monday.
That's a tough look. Still better than dragging Tony La Russa out of Del Boca Vista and then accidentally leaving new Tigers' manager A.J. Hinch's signature on his announcement graphic, but decidedly Not Great, Bob. There is some precedent here, however. Back in 2006, Joe Girardi was named National League Manager of the Year a month after being canned by the then Florida Marlins. So Renteria wasn't the first and won't be the last, but if you're spending your Tuesday morning getting compared to the Marlins, you know you really f—d up.