The Loop
Richard Jefferson "ends friendship" with LeBron James to avoid free agency questions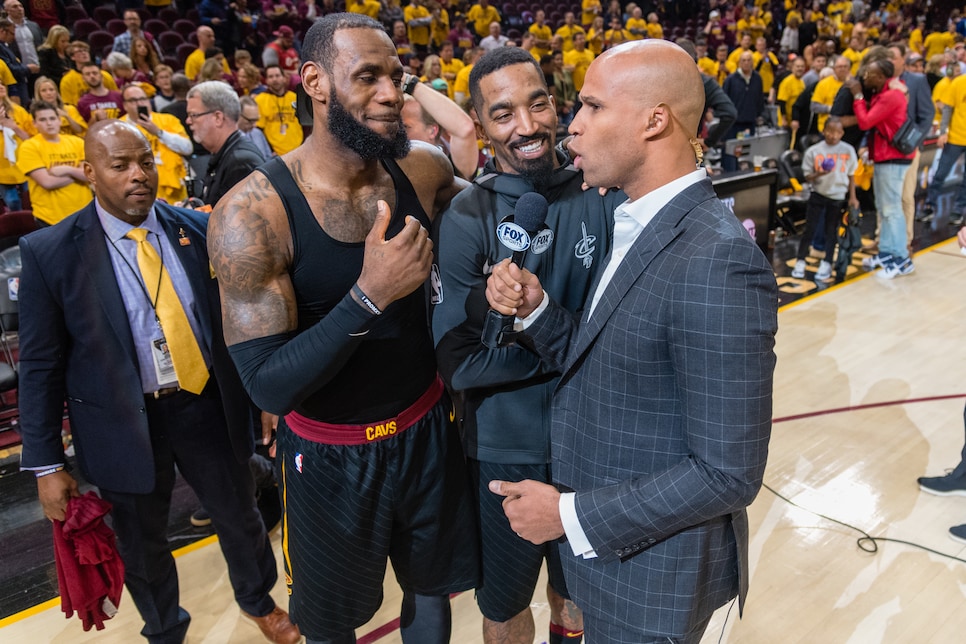 LeBron James has been the focal point of this NBA off-season for obvious reasons. Despite having logged 15 long years as a pro, The King is coming off one of the best campaigns of his career, and he has the power to dramatically shift the league's landscape for the next few years depending on where he decides to play next.
So it's no surprise that anyone who has ever watched so much as one Cleveland Cavaliers game has been asked where he/she thinks LeBron will land -- and this constant questioning won't stop until we finally know. Just please, stop bothering Richard Jefferson.
LeBron's longtime friend and former teammate is tired of people inquiring if he has any inside info. So much so that he posted this humorous note on Wednesday in which he states, "I have decided to end my friendship with LeBron James." Read the entire thing:
We love it, especially this part:
"Truth be told I never liked the guy. He works too hard it makes the rest of us look bad," Jefferson writes. "He's my son's favorite player and I view that as a complete betrayal to how hard I've worked to put a roof over his head."
Great stuff, RJ. But. . . between you and me. . . where's LeBron going?