News
Report: PGA Tour close to returning to Detroit; Colonial officially secures long-term sponsorship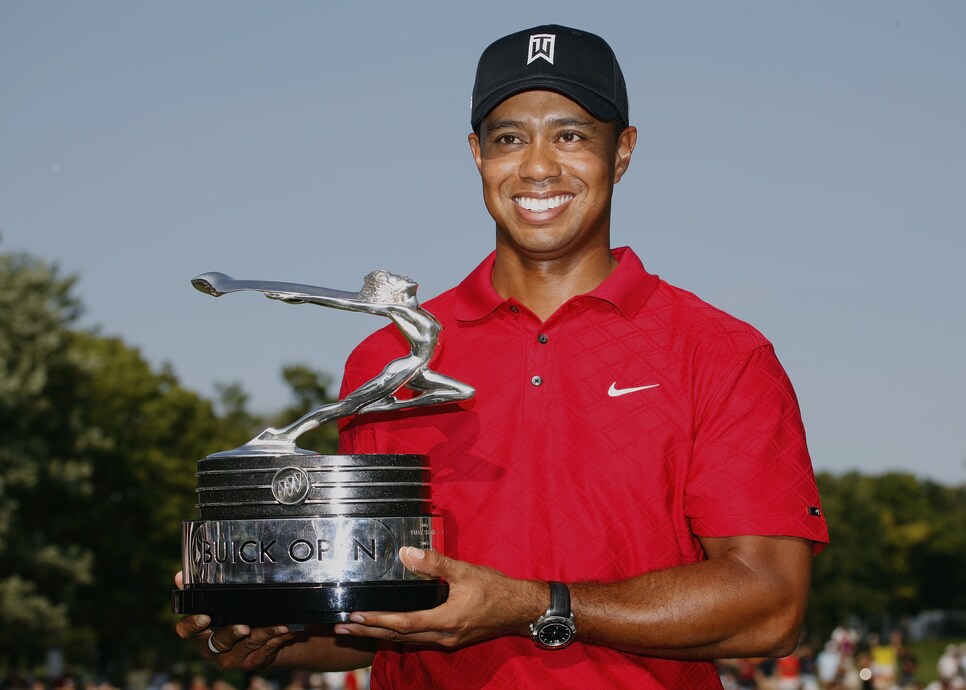 Colonial Country Club in Fort Worth officially confirmed reports that it has secured long-term sponsorship, with Charles Schwab signing on to the event. After Dean & DeLuca backed out of a six-year deal just two seasons into the agreement, there were worries that the tour's oldest tournament still at its original host site may fall victim to the schedule overhaul. Thanks to Schwab, which is located in San Francisco but is building a new campus just north of Fort Worth, the Colonial is safe for the foreseeable future, with the two sides agreeing to a four-year deal.
Meanwhile, the Detroit News reports that the tour is close to sending a tournament to Michigan. According to the outlet, the event would be held at Detroit Golf Club, with Quicken Loans sponsoring the event. The company, based in the Motor City, hosted the PGA Tour stop in the Washington, D.C. area from 2014 to 2017.
"As we've said from the beginning, we remain interested in exploring ways to highlight the energy and revitalization taking place in Detroit," a Quicken Loans spokesperson told Golf Digest. "A prime golf event, featuring the world's best players, continues to be something we would be interested in pursuing as a way to showcase our great American city. As a rule, the company does not comment on rumors or speculation."
The PGA Tour told Golf Digest it has no comment on the matter.
The tour has been considering pitches from a Detroit group, while organizers who run the Champions' 3M Championship at the TPC Twin Cities have made their attentions known of gaining a regular tour event. If the Detroit proposal comes to fruition, it will mark the tour's first return to the area since the 2009 Buick Open, held at Warwick Hills G&CC. It was won by Tiger Woods, who captured the event three times in his career.
A Detroit tournament likely means the demise to Washington tour stop, which is playing without a sponsor this year. The Houston Open is also without title sponsor, and with the Valero Texas Open expected to take Houston's pre-Masters spot in 2019, its fate is ominous. The Dell Technologies Championship, a FedEx Cup event since 2003, may be another casualty, as the tour hopes to condense the playoffs from four events to three.