News
PGA Tour expected to announce 2019 WGC event in Memphis this Thursday; Firestone set to lose Bridgestone Invitational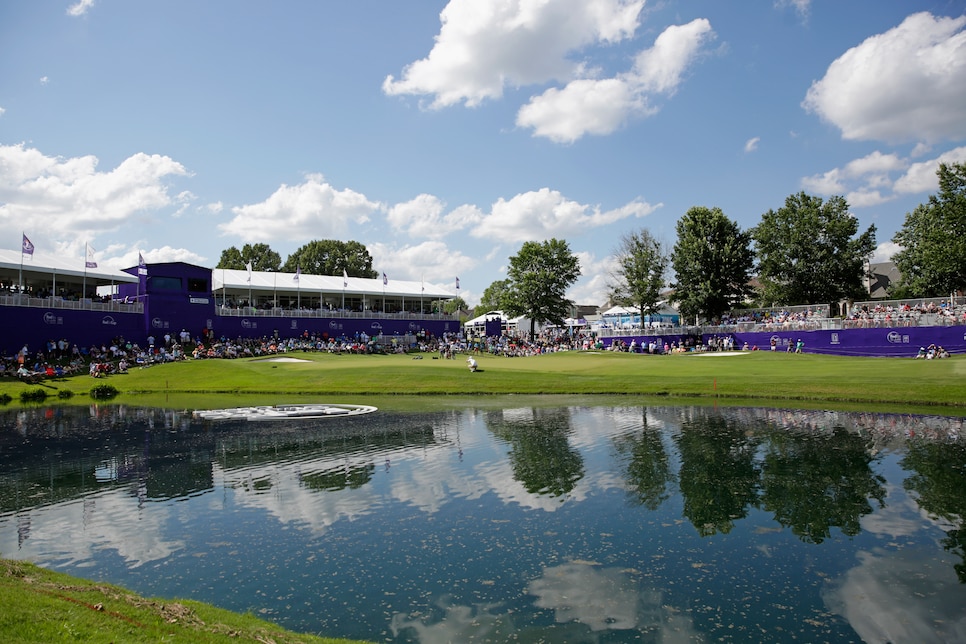 One of the first dominos of the revamped 2019 PGA Tour schedule is set to fall on Thursday.
According to the Commercial Appeal, the tour will hold a press conference this Thursday to announce Memphis will host a World Golf Championships event, starting in 2019. Scheduled to be at the event are tour commissioner Jay Monahan and FedEx Cup winner Justin Thomas.
The announcement is not a surprise; Golf Digest reported in December that, when FedEx re-upped its sponsorship of the tour's playoffs through 2027, the courier delivery services company insisted on a WGC competition in its Memphis backyard. The area currently hosts the St. Jude Classic, which often attracts only a handful of marquee names because of its spot the week prior to the U.S. Open.
The upshot is that Firestone C.C., home to the WGC-Bridgestone Invitational, will lose its spot on the tour schedule. "It's over," a source told Golf Digest, when asked about any future PGA Tour prospects. Golf Digest contributor John Feinstein reported early this winter that the Senior PGA Championship may come to Akron in 2019 as a replacement event.
The PGA Tour is set to roll out the new schedule in the second week of May, with the PGA Championship moving to May and Players returning to March being a focal point of the release, along with a shift of the FedEx Cup playoffs to end before the NFL season gets in full swing. Other balls in the air regard the fates of the National and Houston Open. Both are without title sponsors, and with the Valero Texas Open expected to take Houston's pre-Masters spot, these two events may not return. The Dell Technologies Championship, a FedEx Cup event since 2003, may also be a schedule casualty.
However, the Colonial, despite lacking long-term endorsement, is not envisioned to dissolve.
Another storyline to watch is the formation of a new PGA Tour event in Michigan or Minnesota. The tour has been pitched a proposal from a Detroit group, while the organizers who run the Champions' 3M Championship at the TPC Twin Cities have made their attentions known of gaining a regular tour event.