News
Colonial nearing deal to secure long-term PGA Tour future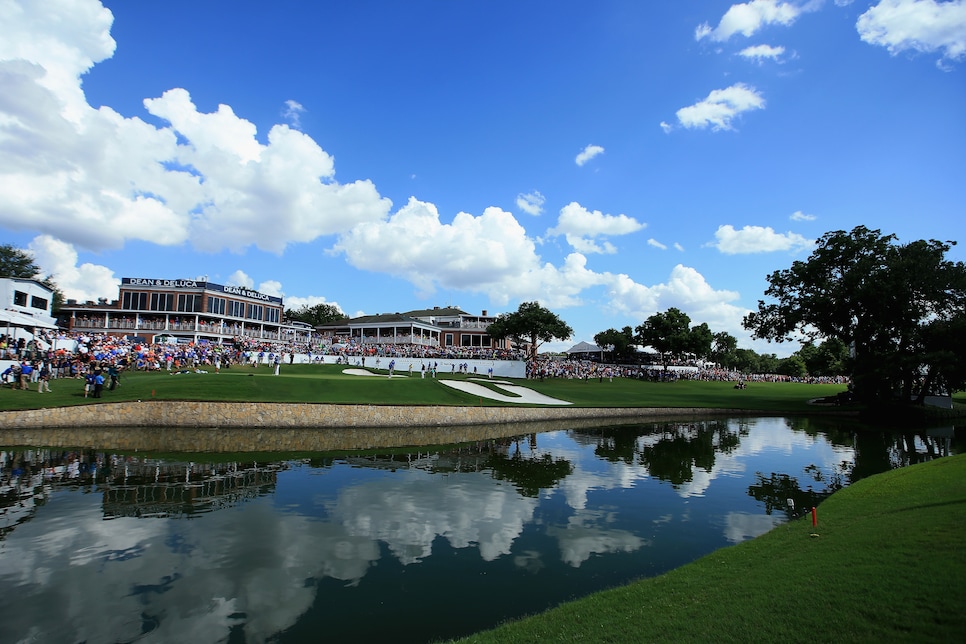 Only a few months ago, Colonial Country Club's future with the PGA Tour was ambiguous at best. The club's tournament sponsor, Dean & DeLuca, backed out of a six-year deal just two seasons into the agreement, and, against the backdrop of the tour's upcoming schedule changes, securing financial support proved problematic. There were genuine worries that the 73-year-old event would cease to exist.
However, Colonial was able to right its ship this March in a one-year contract with local companies to keep the 2018 tournament afloat. And it appears to be on the precipice of securing its standing well into the future.
According to the Dallas News, Colonial members were informed earlier this week that the club is nearing a long-term deal with the Charles Schwab Corporation that would begin in 2019. Although the bank and brokerage firm is located in San Francisco, the company—a primary sponsor of the PGA Tour Champions—is building a new campus just north of Fort Worth that's scheduled to open next year.
Sources told Golf Digest that while nothing is finalized, an arrangement "It is almost complete, right there." Another source corroborated a Dallas News report that an announcement could come next Monday, in conjunction with an already scheduled ceremony to unveil the name of last year's tournament winner, Kevin Kisner, on the club's "Wall of Champions."
The club is also confident that the tournament—renamed the Fort Worth Invitational this year—will stay as a May event. There were rumors of the competition moving to the fall when golf's revamped schedule is announced in a few weeks.
The Colonial is the longest-running tour event still conducted at its original host site. It was first played in 1946, and is known for its relationship with Ben Hogan, a Fort Worth resident who won the tournament five times.